Bill Huntley Annual Memorial Peace Fellows Seminar
The annual Bill Huntley Memorial Peace Seminar will take place at the University of Bradford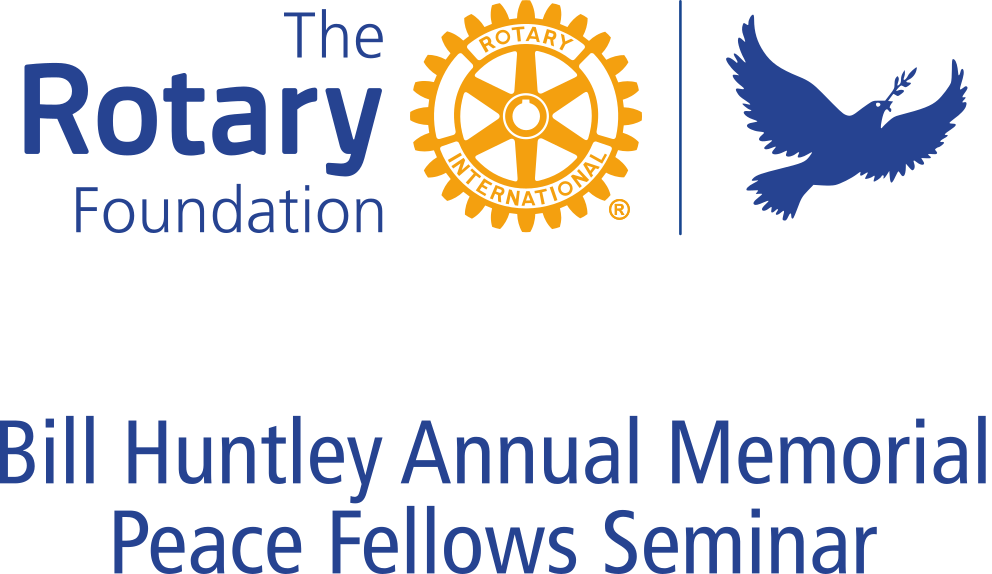 The annual Bill Huntley Memorial Peace Seminar will take place at the University of Bradford
The annual Bill Huntley Memorial Peace Seminar will take place at the University of Bradford, Great Hall on Saturday 27 October 2018. The theme for this seminar is "Waging Peace".
The Fellows from the 2017/18 course will be updating the audience on their activities throughout the year and during their Applied Field Experiences as well as inviting them to pose questions to them as individuals and as a group.
There will also be a chance to interact with local, national and Rotary groups who are active in the areas of Peace Promotion, refugee support and allied topics.
The seminar includes a lunch menu and refreshments during the day.
To Book, Click Here