QUIZ - get rid of New Year blues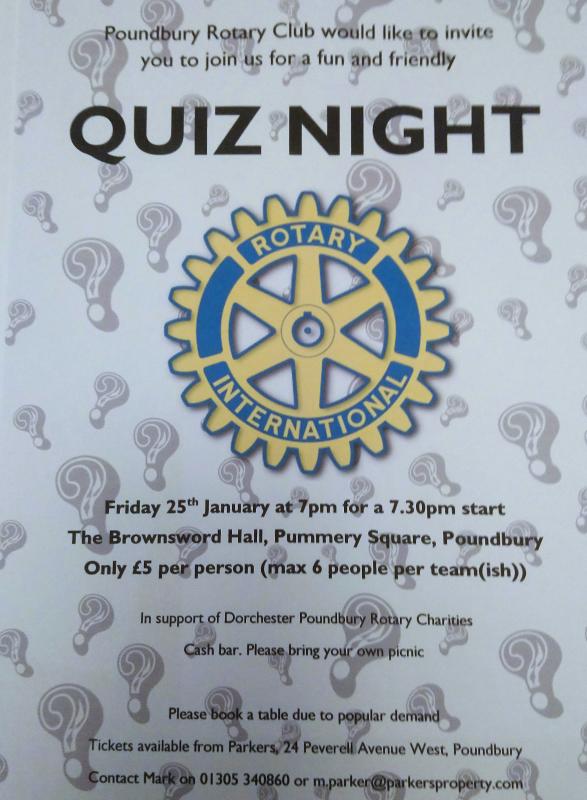 This time in January people are wanting something more than just hoping for Spring and Summer - to let us quiz to forget cold and mist, rain and so on
Quiz night - just for fun - and a really friendly evening. There is a big announcement on the night as well!
Date 25th January, Brownsword Hall, Poundbury.
Cash bar (for charity), bring a picnic (nibbles will be on the tables anyway)
Teams of six, entry fee is £5.00 per person. We will make up teams if you cannot get six together - and every membr of the winning team will receive a bottle of wine (if 18 or over). Contact Mark Parker (contact is on the main heading).
All proceeds to the Rotary Club's charities.
Contact Mark Parker about this page: