Rotary International District 1150

Home | District Quiz v Neath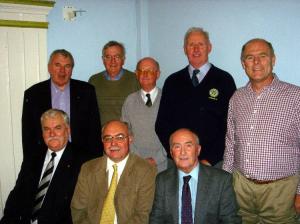 A tough battle in Round 1 of this year's District Quiz.
The Cowbridge RC team of Davd Pierce (capt.), David Morgan and Gerwyn Watkins were narrowly beaten in an enjoyable and challenging contest by the visiting team from Neath. The winning team members were (seated from left to right in the photo), Terry Gardner, Lyn Evans (capt.) and Dennis Davies.
The teams are flanked by the question master, Mike Parry and President Peter.
Congratulations to Neath and good luck in the next rounds.