Flying Chance Charity Auction Night
Keynote Speaker - TONY ADAMS Bring items for valuation (£10) by SIMON BROWN. Tonight we are in the Caledonian Suite, Adams Park. Tickets £25, Table of 8 - £175, 10 - £225 Click on the blue DETAILS for a link to the Auction Site itself.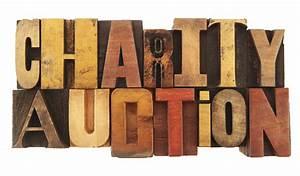 Join the fun - make a BID on line!
CLICK HERE
to log on to the auction site (www.jumblebee.co.uk/flyingchanceauction) and see the bidding
The Auction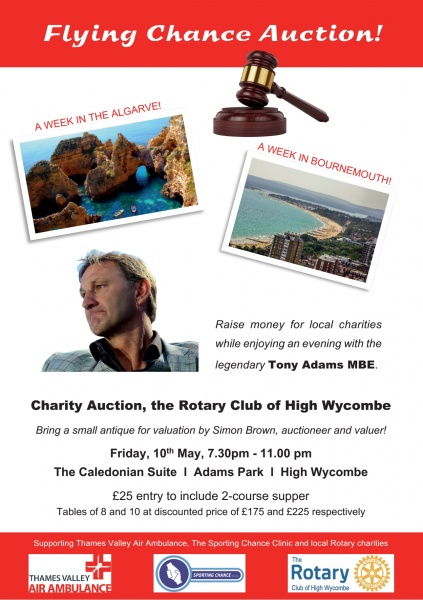 For the full and latest list of auction items and to bid online (see above) or do it in the Live Auction at Adams Park on the night.
The Talk
Tony Adams MBE will talk about his life experiences as captain for Arsenal and England, past manager of Wycombe Wanderers Football team, as well as being founder of
The Sporting Chance Clinic
, his addiction-relief charity. Tony will shortly be taking up the Presidency of the Rugby Football League.
The Valuation
Simon Brown (our auctioneer for the evening) will see people on a first come, first served basis during his time slot. Only one item per person, plus a £10 donation to one of our charities.