Annual Duck Race
Our annual Duck Race takes place on the River Lostock alongside Western Drive (PR25 1YE,) starting at 11:00 with the first race at 13:00. Lots to do as well as the races. Net funds raised will support local charities such as St. Catherine'
Take a look here to see what Rotaduck's been up to -
not a very good start, he's got the address of the race wrong !
Dopey Duck !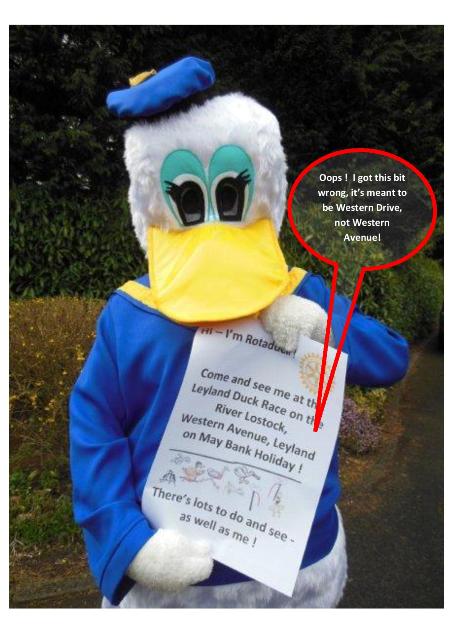 Where's Rotaduck going now ?
What's Rotaduck doing here ?

Ah, Rotaducks's looking for some friends, needs to come back later as there's no one there now !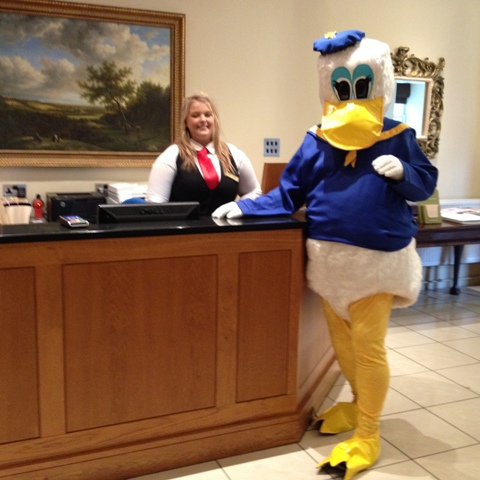 Rotaduck's found someone friendly now and seems to be asking something - wonder what Rotaduck wants ?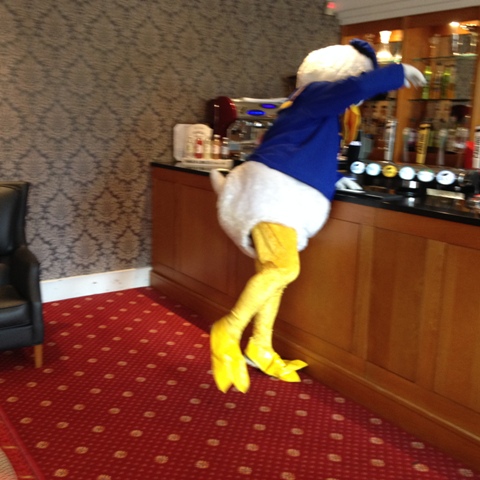 Oh ! Rotaduck wants a drink ! - But he hasn't any money to pay !

Ah ! Rotaduck wants to make a withdrawal !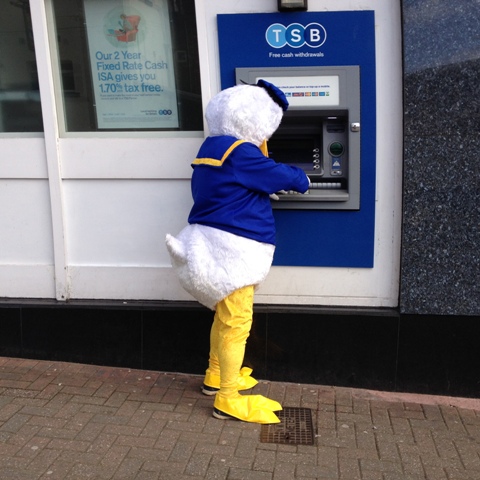 Wonder if Rotaduck will get any cash out ?

Oh no !
Rotaduck doesn't seem to have had any luck !

Now Rotaduck is in tears -
whatever next ?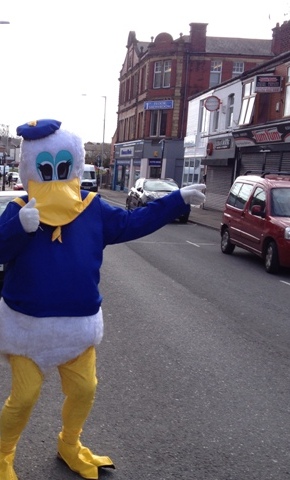 Oh - Rotaduck's seen something to give the 'thumbs up' to !

Ah - there's the reason for Rotaduck's happiness - Pets Pantry !

Oh no ! It's closed - what now - apart from more tears ! ? !

It seems Rotaduck is looking fopr the market - Rotaduck will wait a long time for directions from this person !
!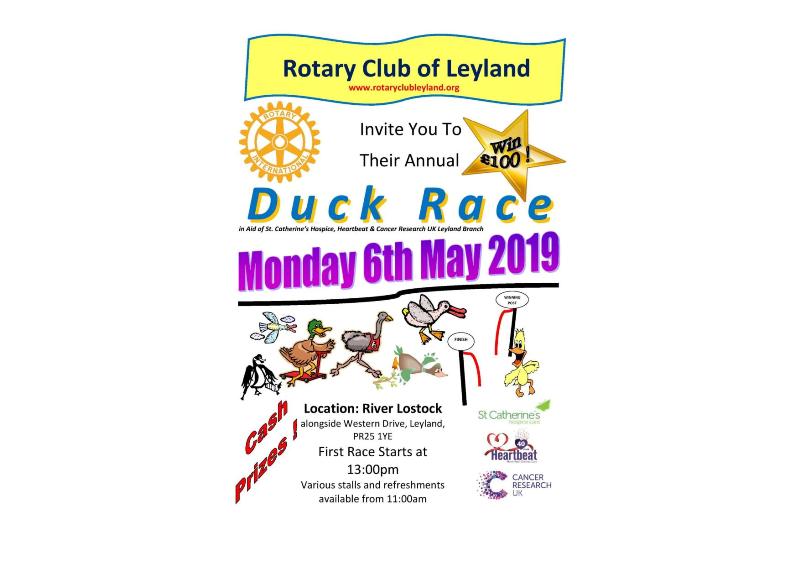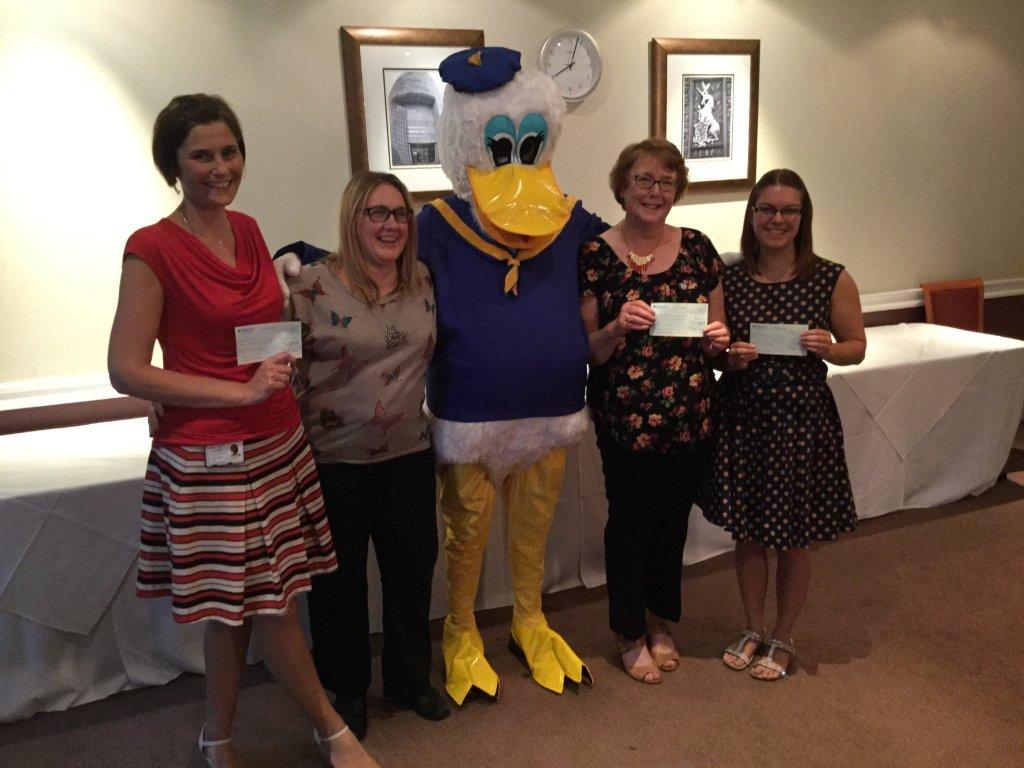 Here's Rotaduck along with President Karen presenting 3 local charity representatives with cheques from the monies raised last year.
Come along this year- don't forget your camera and you can take a picture of Rotaduck with your children (great pictures for their 18th or 21st,) or even yourself !
Contact Mike McNulty about this page: