YOUNG CHEF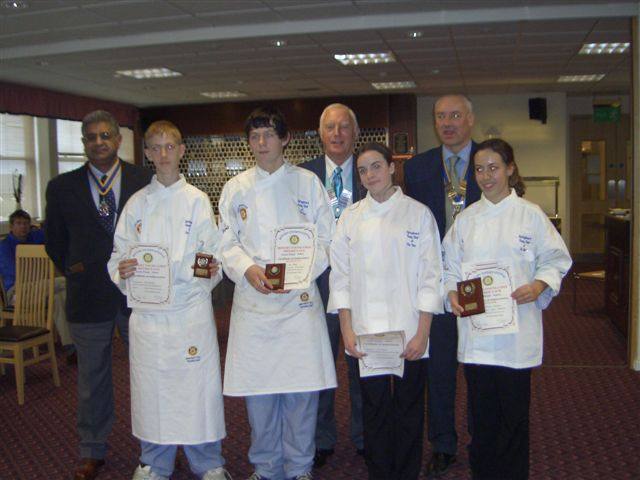 The Northern Area Final of the Young Chef competition was held at the North Devon College on Wednesday 22nd November 2006.
The winner was from Park School - Chanelle Gomersall, and the runner up was Sean Leaman from North Devon College and Pilton School. The Springboard regional final will be held at the East Devon College, Tiverton on 14th February 2007.
Above photo - from left to right Rotarian and President of The Rotary Club Of Barnstaple - John Singh, Sean Finnigan, runner up - Sean Leaman, Rotarian (Braunton Club) and District Governor - Denis Watts, Jodie Parker, Rotarian and President of The Rotary Club of Barnstaple Link - David Hunt and the winner, Chanelle Gomersall (also pictured below).