Annual AM/AM Golf Competition 2019
Rotary Club of Thornhill and District's Annual AM/AM Golf Competition Friday 19 July 2019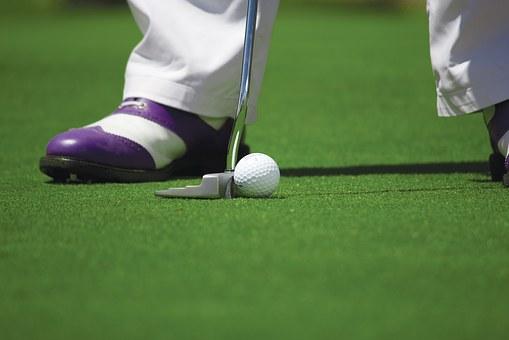 ROTARY CLUB OF THORNHILL AND DISTRICT
Member Club of Rotary International R I B I No 1244
Invites a team of Four Players to compete in its
---
The course is generously given for the day by Thornhill Golf Club, to help us raise charitable funds.
You may wish to offer hospitality to some Business Customer, treat your staff to a golfing day out by sponsoring a team or just enjoy a game with your friends.
You can fly your firm's flag for a day by advertising at the side of the course's 18 tees or greens. This is offered to all corporate teams as part of the entry fee.
Entries are restricted at the request of the Thornhill Golf Club, so an early response is requested.
Teams of four are invited to compete over 18 holes and finish with a meal in the Clubhouse at an all-in cost of £140.
The first Hole-in-One at the first hole will win a trophy and bottle of champagne, made possible by the continuing and generous support of 101 Boutique, Thornhill.
The event will be played as a stroke play competition using handicaps with 2 net scores counting at the first to ninth, three net scores tenth to seventeenth, and all four net scores at the last. Maximum handicaps will be gents 20 and ladies 28. In accordance with R & A rules there is a 1 stroke addition to handicap for ladies due to playing a gent's card.
There will be the usual subsidiary challenges to test your players' skills, ladies and gents nearest the pin and longest drive and of course our renowned raffle etc.
AN EARLY RESPONSE IS REQUESTED DUE TO THE RESTRICTED NUMBERS AND EVER INCREASING POPULARITY
If you are unable to participate, donations are always most gratefully received.
Please reply to -
Gordon Lawson,
Craigarran, Seton Ave, THORNHILL. DG3 5DT
Tel 01848 331690 or Mob 07729513788
Email: jglawson@hotmail.co.uk
Doc. version
Pdf. version
---

Motor Neurone Disease
MND Scotland is the leading charity in Scotland providing care and support to people affected by Motor Neurone Disease (MND), as well as funding vital research into finding a cure. They campaign on behalf of people affected by MND, and raise awareness of the disease, to ensure their voice is heard. People with MND are at the heart of everything they do, and MND Scotland are committed to improving the lives of those affected now and determined to find a cure for those affected in the future. MND Scotland is here to support everyone in Scotland who is affected by MND.
They provide a range of practical, financial and emotional support services for people affected by MND across Scotland. The services are vital to improving the quality of life of people affected by MND and alleviating many of the burdens associated with the disease.
MND Scotland also funds cutting-edge research, throughout the UK, which is taking us closer to finding a cure.
Read more: https://www.mndscotland.org.uk
---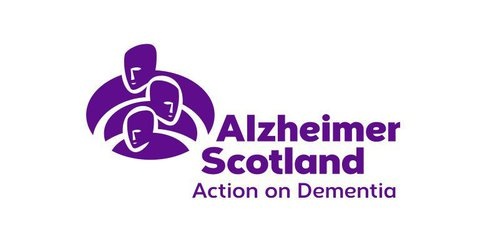 Alzheimer Scotland: Thornhill Branch
The Thornhill Branch of Alzheimer Scotland provides Service users, who have varying levels of Dementia, with the opportunity for social interaction whilst participating in various mind and physical activities. The Service is provided on Tuesdays and Thursdays with a nutritious lunch provided by Wallace Hall Academy on both days. The Service also benefits Carers through respite on both days.

Read more: https://www.alzscot.org
Donations will be made to other local charities throughout the year
The event is a special day for Amateur Golfers played over the magnificent Blacknest Course.
---
In excess of £94,000 has been raised over the 23 years of the event.
The following organisations have benefitted in recent years include
Action for Children- Upper Nithsdale family Service,
Royal National Lifeboat Institution (RNLI),
Support in Mind Scotland,
Guide Dogs for the Blind,
Alzheimer Scotland,
Help for Heroes,
Soul Soup,
Shelter Box,
Macmillan Cancer,
Thornhill Community Bus,
Chest, Heart and Stroke Scotland,
Motor Neurone Disease
Dumfries & Galloway Blood Bikes,
Dumfries and Galloway Society for the Deaf,
Junior Golf Development at Thornhill GC,
Thornhill MRI Scanner Appeal,
Oakfield Children's Respite,
Crossroads,
Parkinsons Society,
Myeloma UK,
Eden House Hospice,
Enable,
Nith Inshore Rescue
with smaller donations made to
Respiratory Endowment Fund,
Polio Plus ( Supporting World Wide Eradication),
Briery Park Residents,
Sanquhar Silver Band,
Buccleuch and Queensberry Pipe Band,
Rotary Nepal Appeal (Dental Health provision)
PLEASE HELP CONTINUE THIS WORK IN 2019
Suggestions for good causes, in confidence, are always welcome.
SPONSORS TO DATE
We are currently pleased to acknowledge sponsorship from:-
MK Welding Ltd, Farries Kirk & McVean, The Thornhill Inn, Merlin Office Equipment, Homer Burgess Ltd,
101 Boutique, Pollock & McLean,
---
Contact Gordon Lawson about this page: