BEALES FASHION SHOWCASE
DINNER AND FASHION SHOWCASE AT BEALES RESTAURANT AND STORE WITH OPPORTUNITY TO "BROWSE" IN THE STORE.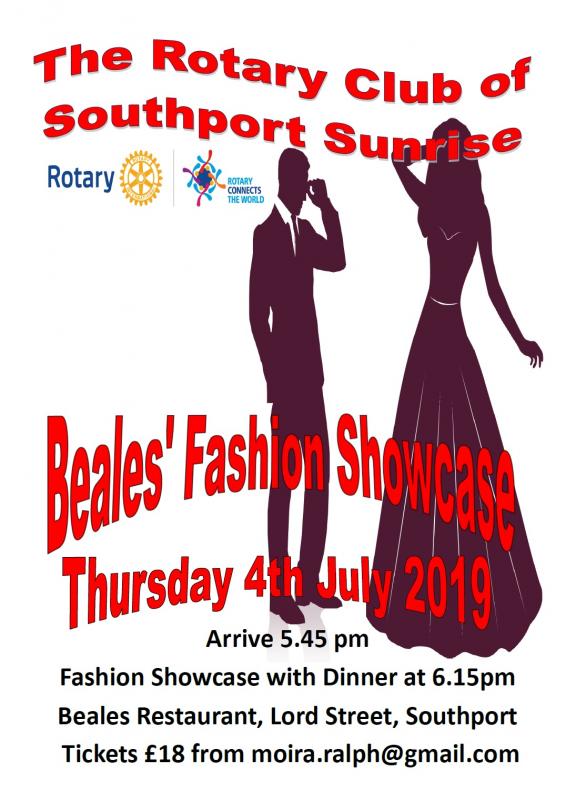 Enjoy a relaxed informal evening hosted by Southport Sunrise and Beales on Lord Street Southport.
Arrival 17.45 for 'dinner at 18.15 , Fashion Showcase and the opportunity to browse in the Store later.
All tickets and further information available from Moira.ralph@gmail.com
£18.00
Limited parking behind the store.
Contact Moira Ralph about this page: