Rotary International
District 1080

Home | Completed Events in 2007-2008:
More information may be available by clicking on the event name, where appropriate.
---
07/06/2008
Sudbury
- Promenade Concert Bit early to get tickets yet, but do put this in your diaries. It has been a "sell out" event now for over 30 years! 01/06/2008
Kings Lynn Trinity
-
Lions Fun Day
We will be running our famous Trinity Bottle Stall tombola at the Lions' Fun Day in The Walk, King's Lynn. 29/05/2008
D9700GSE Team Final Rally at Swaffham
Venue: The George Hotel, Function Suite, Swaffham, PE37 7LJ Time: 7.0p.m for 7.30p.m 21/04/2008
Kings Lynn Trinity
-
Crucial Crew
Crucial Crew returns to West Norfolk for a fourth year to help another 1000 school children learn about life's dangers and how to manage them. DG Duncan will join us on 23rd April. 11/04/2008
Kings Lynn Priory
-
Dinner and Charity Auction
Rotary Club of Kings Lynn Priory 8th Annual Black Tie Dinner and Charity Auction at the Corn Exchange, Kings Lynn on Friday 11th April 2008. 15/03/2008
Kings Lynn Trinity
-
Tin Shake at Tesco, Gaywood
A fund raising event at Tesco, Gaywood in aid of Rotary charities. 13/03/2008
Kings Lynn Trinity
-
Joint meeting of 5 West Norfolk Clubs
The Rotary Clubs of King's Lynn, Priory, Trinity, Hunstanton and Downham Market meet at Knights Hill Hotel. 11/03/2008
Kings Lynn Trinity
-
Schools Make Music
Our 11th Schools Make Music event at King's Lynn Corn Exchange gives children of all ages and abilities the opportunity to perform in public. We will be joined by DG Duncan.
09/03/2008
South Cambridge
-
Mar 2008 Charity Concert, West Road Concert Hall 7.30 pm
Cambridge String Players conducted by Leon Lovett, promoted by Rotary Club of South Cambridge. The concert raised £2500 for East Anglian Children's Hospice (EACH). 29/02/2008
Kings Lynn Trinity
-
Marie Curie Fundraising with Tesco
We help Tesco to raise funds for Marie Curie Cancer Care (http://www.mariecurie.org.uk). We will be collecting at the Gaywood store, while King's Lynn and Priory Clubs collect at Hardwick. 11/12/2007
Kings Lynn Trinity
-
Santa Claus visits King's Lynn
Santa Claus will visit areas of King's Lynn to meet the local children and find out whether they have been good! (11, 12, 18 and 19 Dec.). He will also appear in King's Lynn Town Centre on 13 and 22 Dec, and at Rainbow Store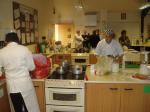 10/12/2007
South Cambridge
-
D1080 South West Area Rotary Young Chef
The South West Area competition for Rotary Young Chef was held at Comberton Village College.
03/12/2007
Ipswich Wolsey
-
Christmas Charity Concert
At St Margaret's Church, Ipswich. In Aid of St Elizabeth Hospice and other charities supported by Rotary.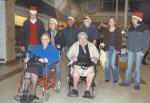 28/11/2007
South Cambridge
-
Christmas Shopping for the Elderly and Disabled
Elderly and Disabled people are transported to and from the Grafton Centre in mini-buses, coaches or cars. They are assisted to visit the shops by young people using wheel chairs where required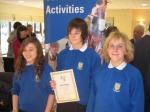 13/11/2007
South Cambridge
-
Youth Speaks starts 4.30 pm
Youth Speaks for years 7 and 8 for teams of 3 students from schools in and around Cambridge, hosted by St Mary's School Cambridge as winners of the 2006 event.
13/10/2007
Ely Hereward
An Evening with Martin Bell
The Rotary Club of Ely Hereward proudly presents "An Evening with Martin Bell" at the Hayward Theatre, The Gallery, Ely on Saturday 13th October 2007 at 7.30pm 31/08/2007
Broadlands
Arts Festival
Exhibition and sale of art at Hoveton Village Hall, in aid of the Institute of Cancer research and other Rotary charities. Preview evening on Friday (see below). Free entry on Saturday and Sunday, with free valuation of "coll 19/08/2007
Kings Lynn Trinity
- Hunstanton Kite Festival We join our friends at Hunstanton RC for their annual Kite Festival. We run our famous Trinity Tombola Bottle Stall to raise funds for charity.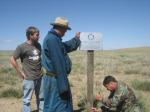 21/07/2007
South Cambridge
-
Mongal Rally
Ambassadorial Scholar William (Ben) Shand from Maryland and hosted by South Cambridge raised £1500 for CAMDA from Rotary Clubs in D1080 to pay for a well refurbishment to benefit Nomadic herders 13/07/2007
Broadlands
Garden Party at Hoveton Hall Gardens
Garden Party for the benefit of the BREAK charity will be on Friday, 13th July 2007 starting at 7pm. Entertainment by Norfolk Wherry Brass. Hog Roast. Bar. Tombola. £15:00 (in advance £12:50) 08/07/2007
Kings Lynn Trinity
- Hunstanton Carnival We join our friends at Hunstanton RC for the Hunstanton Carnival. We run our famous Trinity Tombola Bottle Stall to raise funds for charity 07/07/2007
Kings Lynn Trinity
- Balloon Race We visit Festival Too Concerts on Saturdays 7th and 14th July. We are selling helium-filled balloons, and the sender of the balloon travelling the furthest wins £100. 05/07/2007
Kings Lynn Trinity
- Concert at St. Nicholas Chapel, King's Lynn "Cantabile" and the Sheringham Shanty Men will be performing at St. Nicholas' Chapel, King's Lynn in this Rotary event