Rotary International
District 1080

Home | Completed Events in 2009-2010:
More information may be available by clicking on the event name, where appropriate.
---
25/06/2010
Stowmarket
- Our Charity Golf Day 2010 This will be held to support Stowmarket Rotary Club Local Charities, First Responders & Suffolk Air Ambulance @ the Stowmarket Golf Club. Further detail contact Rtn Ted Champion
14/06/2010
Ipswich Clubs gets Award for "Window of Opportunity"
Ipswich Clubs get Trophy for Thanks for Life "Window of Opportunity" activity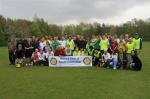 25/04/2010
South Cambridge
-
Apr 2010 Football Tournament for the Homeless - Clare College Sports Ground, Bentley Road, Cambridge
Football bringing together teams from Winter Comfort, Jimmy's Night Shelter, Emmaus, with teams from the Police and South Cambridge Rotary Club. Followed by a barbecue at 5.00 pm (cost £5/head)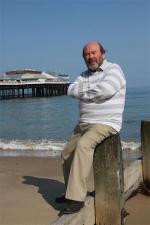 23/04/2010
Norwich Blackfriars Breakfast
-
Keith Skipper evening
Celebrate St George's Day with and Evening With Keith Skipper 08/04/2010
Stowmarket
- Thanks for Life Celebrity Dinner Lord Tebbit has very kindly agreed to be our speaker for this Fundraising Dinner in aid of the "Thanks for life" campaign to finally rid the world of Polio. 26/03/2010
Littleport
-
Sportsmans Evening
Sportsmans Evening at the Maltings ELY. Fully Booked 22/02/2010
South Cambridge
-
Thanks For Life
Rotary Clubs in Cambridge have been donated the use of the ex Vodafone Shop at 14 Market Hill Cambridge CB2 3NJ. 22/02/2010
March
- International Evening - Ladies and Guests. Australian Govt Speaker - Black tie. The speaker is the Agent General of Queensland.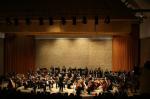 13/02/2010
South Cambridge
-
Feb 2010 Charity Orchestral Concert, West Road Concert Hall 7.30 pm
Pianoforte soloist Tom Poster. The programme attracted and captivated a full house. markus@cbscentres.co.uk Proceeds in aid of MAGPAS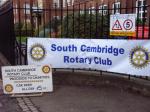 28/12/2009
South Cambridge
-
Dec 2009 Christmas Car Parking in Cambridge City Centre
Visiting Cambridge - Use our car parks close to city centre for your shopping to benefit local and International charities each Saturday and Sunday from 5th December to 3rd January plus 27 & 28th December using sites courtesy of the University.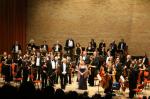 13/12/2009
South Cambridge
-
Dec 2009 Christmas Charity Concert
The City of Cambridge Symphony Orchestra accompanied by professional soloists and conducted by Leon Lovett will perform Handel's Messiah at West Road Concert Hall, Cambridge.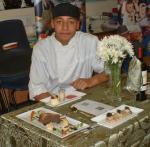 02/12/2009
South Cambridge
-
Rotary Young Chef - South Cambridge
This annual competition for students under 18 - a challenge to produce a three course meal for 2 people, spending not more than £14 (2009)on ingredients. It was hosted by Impington Village College.
20/11/2009
Whittlesey
-
Life Education Quiz
Whittlesey Annual Life Education Quiz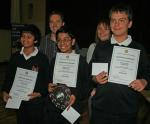 11/11/2009
South Cambridge
-
Cambridge Rotary Youth Speaks for years 7-9
The Netherhall Boys team came out worthy winners with their subject "Fast cars are no good on today's roads". 31/07/2009
Broadlands
Elvis & Abba Tribute Night