Rotary International
District 1100

Home | Completed Events in 2008-2009:
More information may be available by clicking on the event name, where appropriate.
---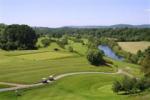 14/06/2009
Nailsea & Backwell
- Charity Golf Break CHARITY GOLF BREAK. The first in our series of Charity Golf Breaks for 2009 will be held on 14th to 16th June at Belmont, Herefordshire. 2009 is the 11th consecutive year that we have organised these very successful events.
17/05/2009
Monmouth
-
Lower Wye Valley River Walk
Monmouth Rotary Club will organise a walk on Sunday 17th May,in support of the In The Pink charity. The walk will be along the banks of the River Wye between Chepstow and Monmouth to raise money for the breast cancer research team at Velindre, Cardiff.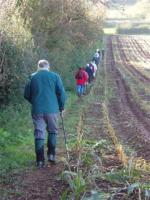 10/05/2009
Nailsea & Backwell
-
Tickenham Sponsored Walk
A sponsored walk in aid of MS Therapy Centre Nailsea and The Jessie May Trust. Enjoy a ramble in the glorious North Somerset countryside with some super views. For people of all ages to help keep you fit and raise funds for charity at the same time. 25/04/2009
Nailsea & Backwell
- Stroke Awareness Day at Weston College, Nailsea Blood pressure checks by qualified medical staff between 9am & 1pm. Just turn up on the day for your test. 24/04/2009
Dursley
- Presidents evening To be held at Forest Green Rovers 18/04/2009
Dursley
- Swimarathon The annual sponsored swim at Dursley Pool 04/04/2009
Dursley
- Race night A night of fun betting on films of horse races.

02/04/2009
Ross on Wye
-
25th Annual Charity Boxing Night
24/03/2009
Swindon Old Town
Sporting Dinner
This year's sporting dinner will feature the legendary Graham Gooch. Tables £450 for 10 places. Raising monies for TWIGS and the Green Hut 20/03/2009
Monmouth
-
Race Night
A race night has been organised in conjunction with The Bridges Community Centre at Monmouth. Contact Rotarian Bill Jackson for details, or telephone Mark Walton at Bridges on 01600 715638. 14/03/2009
Nailsea & Backwell
- Bookstall outside Somerfield main entrance in Nailsea Quality second hand paperbacks, hardbacks, Jigsaws, CDs & DVDs. All proceeds to charitable causes. From 9am until mid afternoon. 13/03/2009
Dursley
- District conference To be held in Jersey

13/03/2009
Ross on Wye
-
District 1100 Conference 2009 Jersey
DISTRICT CONFERENCE MARCH 2009 JERSEY 10/03/2009
Dursley
- Primary School Quiz Primary Quiz at Dursley C of E Primary School, Highfields evening 06/03/2009
Dursley
- Celebrity dinner To be held at the Cotswold Edge Golf Club. 24/02/2009
Worcester South
-
The 4th Annual Pancake Race for Charity
Pancake Racing for Charity on 24th February 2009 outside the Guildhall in Worcester 16/02/2009
Dursley
- Valentine dinner With partners (who else would it be with?)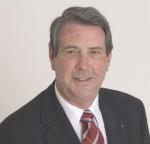 18/12/2008
Ross on Wye
-
Lunch with RIBI President at the Royal Hotel
Partners welcome.
12/12/2008
Ross on Wye
-
Christmas Market trip to Lille
A trip to Lille for Christmas shopping and duty free. 11/12/2008
Monmouth
-
Christmas Collections
Club members will tour Monmouth on 6 evenings with its sleigh and Santa to give out sweets accompanied by cheerful music. Donations in aid of local charities will be gratefully received. Click on "more" for further informatio 07/12/2008
Nailsea & Backwell
-
Salvation Army Christmas Concert,
The annual Salvation Army Christmas Concert will be held on Sunday 7th December 2008. Details to follow. 01/12/2008
Nailsea & Backwell
-
2009 Charity Golf Breaks advance notice
THIS IS ADVANCE NOTICE that The Rotary Club of Nailsea and Backwell will be running 3 Golf Breaks in 2009. Book now to ensure that you get your preferred choice of date. For details, select the link. 29/11/2008
Stonehouse
-
Stonehouse Goodwill Evening
We will be transporting Santa to this year's event!! 19/11/2008
Stonehouse
-
Visit to Renishaw plc,
Escorted visit to New Mills, Wotton under Edge. Morning.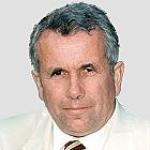 19/11/2008
Ross on Wye
-
Charity Fund Raising Ross Rotary Lecture - Speaker Martin Bell OBE
Venue: The Chase Hotel Ross-on-Wye, Time: 6:30pm for 7:00pm, Tickets: £15 per person. 15/11/2008
Stonehouse
-
Senior Citizen's Party
To be held at Stonehouse Community Centre, commencing at 2.15pm. Entertainment from the Stanley Singers. 07/11/2008
Swindon Old Town
Swindon's famous Race Night
Enjoy all the fun of the races at Ridgeway School Tickets £7.50 to include hot meal 05/11/2008
Monmouth
-
Bonfire & Fireworks Night
Bonfire and fireworks at Monmouth Rowing Club. Gates open at 18:00. Bonfire lighting at 18:30. Fireworks at 18:45. £5 per adult. £3 per child. £12 per family of 4.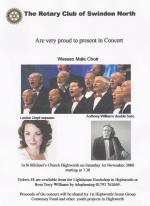 01/11/2008
Swindon North
-
Concert
St Michael's Church in Highworth at 7.30 pm Wessex Male Choir with solists Louise Lloyd (Soprano) and Anthony Williams (Double Bass) Tickets from Terry Williams
31/10/2008
Ross on Wye
-
Charter Night 2008
58th Annual Charter Night Venue: Royal Hotel Ross-on-Wye Time: 7:00 for 7:30pm Dress: Black tie Tickets: £23.50 per person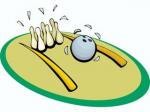 28/10/2008
Ross on Wye
- Skittles Evening Skittles Evening. Conservative Club. Ross-on-Wye 7:00pm for 7:30pm 24/10/2008
Swindon Old Town
Ortheus Trust Performance
Richard Stilgoe and the Orpheus Trust wowed audience 17/08/2008
Nailsea & Backwell
-
2008 Charity Golf Breaks
Click on the link below for dates, venues and details of the Charity Golf Breaks 2008. 20/07/2008
Stonehouse
-
Bowls Competition with Clevedon Visually Handicapped Bowls Club
Stonehouse Club and others from District 1100 compete at Clevedon.