Template site for Rotary Clubs in GB & I

Clicking on the 'club members menu enabkles you to view member information (where entered), contact club members, club officers, email all members of a club committee and view 'Friends' of your club.
The Club Members tab
Lists all members (if registered), with photo and contact detail. Click the 'H' graphic to view a member's Rotary 'history'. Note this is only available to your club, unless the member is a district officer/committee member - in which case, the 'history' is available to all members of your distrist. The service hstory comproses of club and district committee membership and posts held - nothing confidential!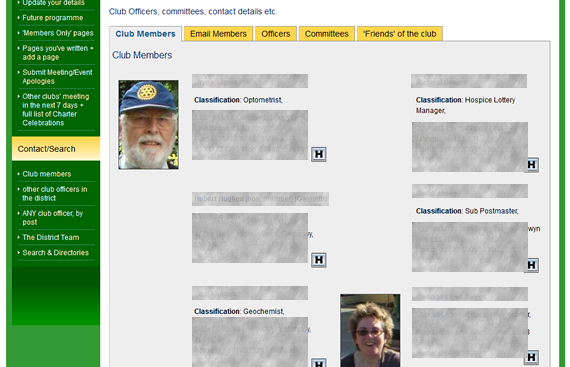 Email Members tab
As the name suggests, you can email members from this tab - only members with an email address are displayed. You can choose to send to one, several or all members easily.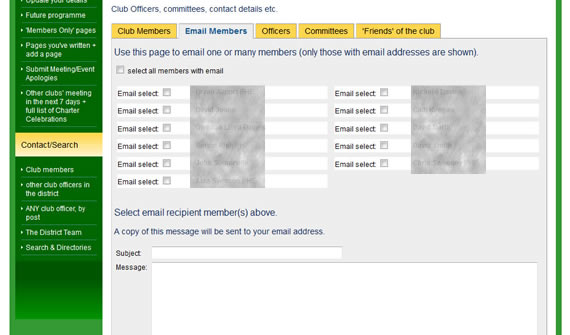 Other tabs
They are hopefully self explanatory, for example emailing all members of a club committee!