Template site for Rotary Clubs in GB & I

Home | tutorial home | Adding/Removing club committee members
Open the page "Committees/Action Groups" in the Club Administration section. The first part of this allows you to add Committee members;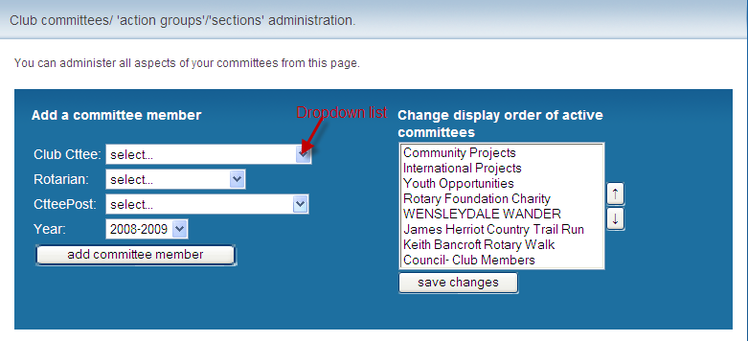 Use the drop down lists to first select the committee, then the Rotarian,  the Committee Post,and finally the Rotary Year. Don't forget to click on "add committee member"! then repeat the process for each Committee.
To REMOVE a committee member, scroll down the page, and you will see a list of Committees and members, in this example just the Chairmen, because that is all my club has;

Simply clicking on the name of a committee member will delete him from the committee, though not from the club database!