Future meetings and events around the district
Chelmsford - Sat 2nd May 2020 at 19.15 - 22.00 Quiz Night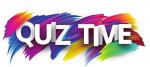 On 2 May 2020, in aid of Families InFocus
Chelmsford Phoenix - Fri 15th May 2020 at 19.00 - 23.55 Presidents Night at the Ivy Hill Hotel

Presidents Night at the Ivy Hill Hotel
Chelmsford Mildmay - Sun 17th May 2020 at 11.00 - 14.30 Edmund Carr Great Baddow Charity Races
10 mile Road Race and 2 mile fun run. Great Baddow Recreation Ground, Great Baddow, Chelmsford, CM2 9RL.
Chelmsford Mildmay - Tue 16th June 2020 at 19.00 - 22.00 President Richard's Dinner at Little Channels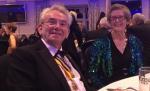 - add to your diary; further details in due course. The price will be £30 per person.