Local clubs' future events
Farnham Weyside - Tue, May 31st 2022 at 7:00 pm - 10:00 pm ANNUAL WEYSIDE ROTARY QUIZ NIGHT
Please note this new date! Get your team together and have a really enjoyable evening. Our Question Master will be Graham Noakes so you can be assured of a great time.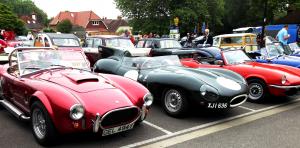 Farnham Weyside - Sun, Jun 5th 2022 at 10:00 am - 4:00 pm 2022 Festival of Transport - BOOK THE DATE NOW!
A must for all car lovers, and a great day out for all the family
Farnham Weyside - Wed, Jun 8th 2022 at 9:00 am - 4:00 pm Kids Out 2022
Part of the National Rotary KidsOut Day, supporting disadvantaged children. Held at the Army Rugby Stadium, Queens Avenue, Aldershot. Please note that this event is not open to the general public.
Farnborough - Fri, Jul 8th 2022 at 10:00 am - 12:00 pm Open Days, a welcome to the public
To be held towards the 'Asda' end of Princes Mead, these two days will be a chance for the public to come & chat to Club members about the benefits of joining Rotary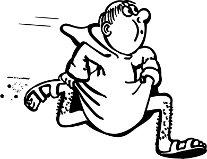 Farnham Weyside - Sun, Sep 4th 2022 at 8:00 am - 4:00 pm PILGRIM MARATHON 2022
One of the highlights of our Rotary year, our exciting award winning marathon is back again. For more information, please visit https://www.farnhampilgrim.org.uk/ .
Farnborough - Mon, Dec 5th 2022 at 6:30 pm - Sat, Dec 24th 2022 - 8:30 pm Christmas Collection 2022
Spreading over most of December, this annual favourite from the Rotary Club will see us cover as many of our traditional street collection routes, and our town centre collection points, as possible. Additional helpers are always very welcome!