Future meetings and events around the district
Thu 25th October 2018 at 19.00 - 22.00 Guru Informal Coffee Advice Session (Wilmslow)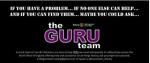 Informal help with social media and website template for the Wilmslow area cluster.
Sat 27th October 2018 at 10.00 - Sun 28th October 2018 - 14.00 District Conference

In Southport, weekend of 27th to 28th Oct 2018
Fri 16th November 2018 at 12.00 - 13.00 Guru Informal Advice Session (Knutsford Area)
Public Image, social media and website template advice over an informal coffee
Tue 20th November 2018 at 19.00 - 21.00 Public Image Committee Meeting
Please contact committee chair Phil Dyer if you wish to attend. Venue is Remstone Construction Offices, Trident Park, Birchwood WA3 6BX
Thu 22nd November 2018 at 19.30 - 22.00 District Council
tbc
Fri 23rd November 2018 at 09.00 - Sun 25th November 2018 - 17.00 Rotary Institute
This November we have our own Institute for Zones 17 and 18a, which will be known as the 'Be The Inspiration Weekend'. Register Now to be part of something special!
Thu 29th November 2018 at 19.00 - 23.00 District Foundation Dinner

Details have been circulated to club presidents and foundation chairs.
Thu 10th January 2019 at 19.00 - 21.00 Public Image Committee Meeting
Please contact committee chair Phil Dyer if you wish to attend. Venue is Remstone Construction Offices, Trident Park, Birchwood WA3 6BX
Thu 7th February 2019 at 19.30 - 21.30 President Elect Dinner
7th Feb - more details to follow
Wed 27th February 2019 at 13.15 - 15.30 Excitement of Science Lecture
Space is your past, present and future
Sat 9th March 2019 at 09.00 - 14.30 Probable date of PETS
probably 9th March - more info to follow
Tue 12th March 2019 at 19.00 - 19.00 Public Image Committee Meeting
Please contact committee chair Phil Dyer if you wish to attend. Venue is Remstone Construction Offices, Trident Park, Birchwood WA3 6BX
Wed 27th March 2019 at 19.30 - 22.00 District Council
tba
Sat 27th April 2019 at 09.00 - District Assembly
more info to follow
Fri 10th May 2019 at 09.00 - Sun 12th May 2019 - 14.00 Rotary in Great Britain & Ireland Showcase (Conference) 2019

2019 sees an exciting transition from the traditional conference to a fantastic Showcase of Rotary in Nottingham
Tue 14th May 2019 at 19.00 - 21.00 Public Image Committee Meeting
Please contact committee chair Phil Dyer if you wish to attend. Venue is Remstone Construction Offices, Trident Park, Birchwood WA3 6BX