Completed meetings and events 2016-2017
Mon 2nd January 2017 NO MEETING
No Meeting
Mon 26th December 2016 NO MEETING
Mon 19th December 2016 NO MEETING
Mon 12th December 2016 CHRISTMAS PARTY
with entertainment from the Deeside Singers (Social Event - Partners welcome).
Mon 5th December 2016 SGM
Special General Meeting & Mini Assembly
Mon 28th November 2016 Bill Boyce
The Jet Age
Mon 21st November 2016 Business Meeting
Mon 14th November 2016 Rod Tann
The Wirral Peninsula through eyes of The Wirral Society
Mon 7th November 2016 Prof.David Mottram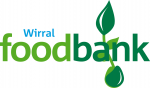 Wirral Foodbank is a local charity providing emergency food to local people in crisis.
read more...
Mon 29th August 2016 NO MEETING
Bank Holiday
Mon 25th July 2016 Glynn Parry "™Twixt Mersey and Dee
Simply photographs of Wirral"™s villages and countryside past and present.
Mon 4th July 2016 Elspeth Wilson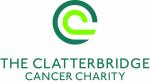 Clatterbridge Cancer Charity
future
calendar
local events