Completed meetings and events 2019-2020
Wed 24th June 2020 Club Assembly Meeting on Zoom
Please contact the secretary for details.
Wed 6th May 2020 ZOOM Meeting
Members Joke Evening !
Prize for best effort!
Wed 29th April 2020 ZOOM meeting
Speaker Roger Brooks
Contact Chris Townsend for log in details
e.mail cst220347@gmail.com
Sat 25th April 2020 ZOOM Coffee Morning
Because of the ongoing Coronavirus situation. All meetings have been cancelled, until further notice.
Wed 18th March 2020 Open Meeting in the Powis Suite Cancelled
In view of the ongoing Coronovirus Situation. It has been decided to curtail Rotary Activities untill further notice.
Wed 11th March 2020 Evening Meeting
Carrot and Coriander soup.Fish and Chips/ Vegan Fish and Chips( Battered Banana Blossom)
Wed 4th March 2020 Evening Meeting Speaker Lynsey Kilvert. Hope House
Scampi/Veg Option (Omlette) /Chocolate Brownie and ice cream
VOT M Wynne Griffith Cashier D Duggan
Wed 26th February 2020 Evening Meeting open to Non Members R Robinson Speaker
Welsh Rarebit/Chicken Breast/Mushroom Gnocchi ( Veg Option). Coffee. VOT Phil Owen. Cashier T Solomon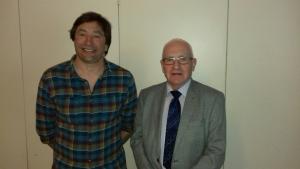 Wed 12th February 2020 Evening Meeting Speaker Michael Jones
Baked Lasagne/Veg Option Available Chips and Salad
Lemon Tart. VOT N Rushton Cashier B Rowell
Wed 5th February 2020 Evening Meeting
Parsnip and Honey Soup, Beef Casserole or Vegetarian Moussaka
Wed 22nd January 2020 Open Evening Meeting with Speaker
Kevin Gallagher MD of Amberleigh Care Home
Guests Welcome
Wed 15th January 2020 Breakfast Meeting and Half Year Business
District AG to attend.
Apologies required by Royal Oak asap
Wed 8th January 2020 Breakfast Meeting
Half Year Meeting in presence of A.G.
Please notify Royal Oak of non attendance. asap!.
Wed 18th December 2019 Lunch Meeting
Xmas Theme
Roast Turkey,(and all the trimmings). Xmas Pudding and Brandy Sauce
Wed 11th December 2019 Evening Meeting Speaker Mike Pepper
Soup and Bread Roll
Roast beef Yorkshire Pudding Veg and Gravy
Wed 4th December 2019 Lunch
SGM
Wed 27th November 2019 Evening
Quiz Bill Rowell
Wed 20th November 2019 Cheese and Wine ( Lunch )
Suzie Harkness
Wed 13th November 2019 Evening
Brief SGM
Wed 6th November 2019 Rotary Meeting (lunch)
Ian Hughes. Obscure Facts
Wed 30th October 2019 Evening Meeting Speaker P Owen 'Pierre Serph'
Beef Casserole
Potatoes and Veg. Sticky Toffee Pudding and Cream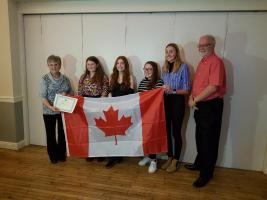 Wed 23rd October 2019 Evening Meeting Buffet WHS Students
Wed 16th October 2019 Frugal Lunch VOT D Duggan Cashier J Davies
Wed 9th October 2019 Evening Meal and Quiz with Guests from Oswestry
Fan of Melon,Roast Chicken Veg/Gravy
VOT Gwyndaf James Cashier Phil Owen
Wed 25th September 2019 Fire Station Visit 25th September 2019
Followed by Supper at Royal Oak
Wed 18th September 2019 Lunch Scampi Chips and Peas. Fruit Salad and Cream
Speaker Pat Ward on Montgomery Canal, VOT Nick Rushden Cashier Phil Owen
Wed 11th September 2019 Evening Meeting. At the OAK TABLE
Amended Details
Cottage Pie, Gravy and Veg/ Apple Crumble and Custard.
Wed 11th September 2019 Buffet
WHS Presentation Evening
VOT Dennis Duggan Cashier Suzie Harkness
Wed 4th September 2019 Lunch Meeting
Soup and a Roll / Steak and Mushroom Pie, Veg and Gravy
Wed 28th August 2019 No Meeting
The next Club Meeting is 4th September ( Lunch)
Mon 26th August 2019 Grand Book Sale at The Corn Exchange
Thousands of Books
NOT TO BE MISSED
Wed 21st August 2019 Bar B Q at Sue Dunkleys
Please note
Not in Royal Oak on 21st or 28th
Wed 14th August 2019 Evening (Club Committees)Meeting
Trio of Melon/ Chicken, Roast Potatoes, Veg
Club Committees Chris Townsend Cashier
Wed 7th August 2019 Sandwich Lunch
Friendship Lunch At The Oak Table. Cashier Jeff Davies
Wed 31st July 2019 Shrewsbury Visit
Bee Keeping Centre and Medieval Conduits.
Light Lunch ( Pre booked)
Wed 24th July 2019 Bowls Evening at Guilsfield
Supper at Kings Head ( Pre booked)
Wed 17th July 2019 Lunch Meeting
Lasagne and Chips/Apple and Rhubarb Crumble with custard
Speaker Roger Brown VOT Hazel Evans Cashier Estelle Bleivas
Wed 10th July 2019 Evening Meeting with District AG Hywel Williams
Planning Meeting for Committees
Wed 3rd July 2019 Lunch Meeting
Chicken and Mushroom Pie, Mashed Potatoes and Veg
Chocolate and Raspberry Roulade
calendar
district events
local events