Completed meetings and events 2016-2017
Tue 27th June 2017 CHANGEOVER DINNER
Tonight our President PATRICK completes his year of office and hands over to our President Elect PAM
Tue 20th June 2017 Club Council followed by guest Speaker John Mallalieu

Our own JOHN MALLALIEU is our Guest speaker tonight with ERIC FAZAKERLY as our Host
Tue 13th June 2017 CLUB ASSEMBLY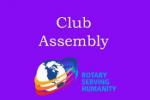 Tonight we hear about the planned activities for the next Rotary year starting in July 2017
Tue 6th June 2017 COMMITTEES Evening

Tonight we meet in our new 2017/8 committees to plan for Club Assembly next week
Tue 30th May 2017 - NO MEETING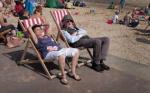 Its another Bank Holiday week and weve no meeting tonight.
HAPPY SPRING BANK HOLIDAY
Tue 23rd May 2017 Club Council and discussion night

The club Council Meeting is at 6:45 pm followed by PE Pam updating us on her plans for the next Rotary year
Tue 16th May 2017 Tonight is QUIZ NIGHT

Tue 9th May 2017 COMMITTEE NIGHT

Tonight we meet to complete the plans we made in this Rotary Year
Tue 2nd May 2017 - NO MEETING TONIGHT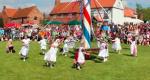 The day after the May Day Bank Holiday and were having a night off
Tue 25th April 2017 CHARTER NIGHT

Tonight we celebrate our 71 st year as a chartered Rotary Club
Tue 25th April 2017 71st Charter Dinner

Newdrop Hotel Forest of Bowland AONB, Green Moor Ln, Knowle Green, Preston PR3 2XE
read more...
Tue 18th April 2017 - There is no meeting tonight Easter Holiday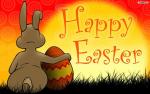 Happy Easter!
Tue 11th April 2017 Rotary meeting at the Foxfields

Council meeting at 1845 followed by a discussion on membership
Tue 4th April 2017 The Annual General Meeting

Tonight we talk about the work we've done and look forward to the next Rotary Year starting in July.
Wed 29th March 2017 Meeting at RC Blackburn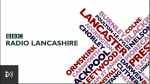 The guest Speaker is ERIC NOLAN from Radio Lancashire who is talking about 'JIMMY AND JACK WW1'
Tue 28th March 2017 NO MEETING Tonight

We are having this week's meeting with RC Blackburn on Wednesday 29 March
Thu 23rd March 2017 Meeting at Clitheroe Rotary Club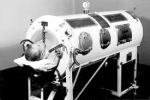 We have been invited to attend RC Clitheroe to listen to a presentation given by Roger Frank on his Iron Lung
read more...
Tue 21st March 2017 Guest Speaker tonight is ROGER talking about 'Turning Turtle'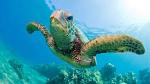 Our HOST tonight is PAM
Tue 14th March 2017 Council Meeting followed by our guest Speaker BOB FLOOD who

Bob is talk is entitled "On tour in 2016".The Host tonight is GRAHAM CHARNLEY
Tue 7th March 2017 PARTNERS EVENING with Guest speaker LES HARDY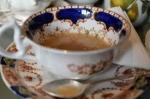 Les is going to give a talk about TEA and to complement it we are having afternoon tea....... in the evening. Bring on the Scones!!
read more...
Tue 28th February 2017 Club Meeting with Guest Speaker BRIAN HAWORTH
Our Host this evening is COLIN ARMSTRONG
Tue 21st February 2017 Club Council tonight followed by club meeting with Guest Speaker BERNARD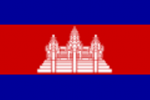 Tonight our Host is TED. AINSWORTH The Club Council is also having a meeting at 18:45
read more...
Tue 14th February 2017 Not the 'Valentine's Meal' tonight night We are NOT meeting tonight

It's Valentine's night and we couldn't make up our minds to be romantic so we've decided to hold a non Valentine's night That means we are NOT meeting tonight. See you next week!!!
Tue 7th February 2017 Committees Evening

Tonight we meet to plan our next events
Tue 31st January 2017 Club Meeting with Our Guest speaker JANET HART
Tonight our speaker is member JANET HART and our host is GEOFF GRUNDY
Tue 24th January 2017 Photographic Competition

Tonight is our annual photographic competition hosted by MALCOLM WARD
read more...
Tue 17th January 2017 Tonight is a club Council Meeting. Followed by a discussion on the Christmas collections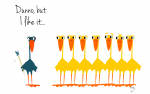 Tue 10th January 2017 Tonight is Committees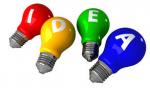 Bring your ideas and Brainstorm them with your colleague committee members
Tue 6th December 2016 Our Christmas Party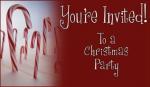 Tonight we have fun with our guests, family and friends when we entertain The Rotary Club of Blackburn with our fun night of games
Sat 3rd December 2016 - Tue 20th December 2016 Santas Christmas visits 2016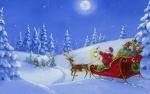 Its that time of year again YO! HO! HO!
Santa is out and about in Great Harwood and Rishton
Please see the 'Featured pages' section on our website for all the details
Tue 29th November 2016 Club Meeting Tonight's speaker is KIERON HOUNSLOW. Host GEOFF KNOWLES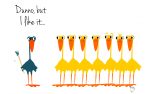 Kieron hasn't disclosed his subject for tonight!!
Sat 26th November 2016 Club visit to Manchester Science and Industry Museum

A day out in Manchester to visit the Science Museum and finish with a trip to the Christmas Market for some seasonal food and drink.
Tue 22nd November 2016 Club meeting

Guest speaker: REV CHRIS KWARIEC from St, Bartholomew's Church. Host: BRIAN HAWORTH
Tue 15th November 2016 Tonight is a Club Council Meeting at 18:45.

The speaker tonight is LES HARDY who is talking about the charity 'SIGHTSAVERS' Host JOHN MALLALIEU
Tue 8th November 2016 Special General Meeting followed by a training session on the club's website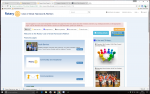 Tonight our Treasurer discusses the annual report and the Secretary and Treasurer for 2017/8 are elected. This will be followed by a training session on using the club's website
Tue 1st November 2016 Committees

Tonight we discuss all the events taking place with our club
Tue 25th October 2016 Club Meeting

Main Speaker ERIC FAZAKERLEY talking about 'CHURCHILL'S MAVERICKS' Host BERNARD MULLANEY
Mon 24th October 2016 Bell Ringing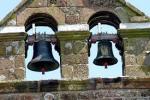 Ever fancied being a campanologist Here is your opportunity
read more...
Tue 18th October 2016 Club Council and Club meeting

Ken Hacking's guest speaker tonight is ANDREW SOLLIS whose talk is entitled 'A DAY IN THE LIFE OF A REENACTOR' host Bernard Mullaney
read more...
Tue 11th October 2016 Visit of the District Governor Malcolm Baldwin

Our district 1190 Governor is no stranger to these parts being a member of our parent club, Accrington. We welcome him to our club tonight.
Tue 4th October 2016 Committees Night

Unfortunately the Quiz night with Colne Noyna has been postponed.
Tonight we revert back to the original programme which is a Committee night starting at the normal time of 7:30 pm
read more...
Tue 27th September 2016 No Club Meeting

This is SCATTER WEEK where we attend other Rotary Clubs. A list of email and telephone numbers of all club secretaries in our district has been sent to all members. Please see Secretary Peter if you need another copy.
read more...
Tue 20th September 2016 Club Meeting and Club Council Meeting

Main club Speaker KELLY our Ryla candidate will tell us about her experience on the course.
Host PETER SHAW
THIS IS A PARTNERS EVENING
Tue 13th September 2016 Club Meeting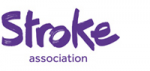 Speaker JOHN GOSS from The Stroke Association Host MALCOLM WARD
read more...
Tue 6th September 2016 Club Meeting

COMMITTEES: ALSO The International and Foundation committee will give a presentation. They are keen to help the Sightsavers Charity
Mon 5th September 2016 - Sun 11th September 2016 Christmas for FREE - Shopping Spree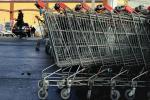 Its our annual fundraising event to buy Christmas Hampers for deserving residents in Great Harwood and Rishton
read more...
Tue 23rd August 2016 Club Meeting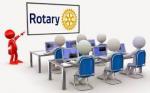 Speaker: ROY CLARKE Host: ALEX TAGG
Tue 16th August 2016 Club Meeting and Club Council Meeting
Main Club meeting Speaker: GEOFF GRUNDY Host: PETER NORMAN
Tue 9th August 2016 Club Meeting
Speaker: GRAHAM CHARNLEY Host: ROGER STRETTON
Tue 2nd August 2016 Club Meeting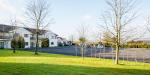 Committes Plus The youth and Membership committee will tell us about their activities
read more...
Tue 26th July 2016 CLUB MEETINGS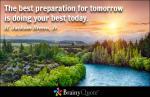 read more...
Tue 19th July 2016 CLUB MEETINGS

Council Meeting 6:45 pm followed by club meeting with
SPEAKER - Colin Armstrong HOST - Lee Whitaker
Tue 12th July 2016 CLUB MEETINGS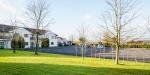 Our meeting this week takes place at the Foxfields Country House Hotel in Whalley.
SPEAKER - Ted Ainswoth HOST - Herbie Sloan
Tue 5th July 2016 CLUB MEETINGS
COMMITTEES - Fine tune new plans and costings for 2016/7
Sat 2nd July 2016 Rishton Festival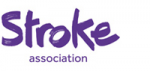 Our Rotary display tent will be at Norden School on Saturday 2nd July for Rishton Festival. Come along and have your blood pressure checked by Stroke Awareness
future
calendar
district events
local events