Completed meetings and events 2015-2016
Tue 28th June 2016 Speaker meeting - Sue Porto, Chief Executive of St. John's Hospital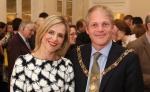 Sue is the first woman to hold this position since the hospital was set up in 1174.
Mon 27th June 2016 Council Meeting
Council
Tue 21st June 2016 Speaker Meeting - Charles Curnock - Abbey Developments

Meeting
Tue 14th June 2016 Innovation and business in the eradication of poverty, particularly in Nicaragua - Daniel Doherty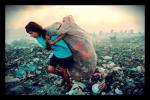 Daniel is the regional coordinator for Christian Aid
read more...
Wed 8th June 2016 Kids Out

A day out at Longleat for children from a school in Bath
Tue 7th June 2016 Club Assembly/Business Meeting
The annual Club Assembly
read more...
Mon 6th June 2016 PR/Communication Committee Meeting
read more...
Tue 24th May 2016 A nurse in the desert - Sophie Kent-Leger
Sophie is a decorated ex Army nursing officer who served in the front line in Iraq. She is now the assistant Head at Threeways School
Mon 23rd May 2016 Council Meeting
A regular meeting of Council
Fri 13th May 2016 Visit to the Houses of Parliament
Organised by David Bethell
Tue 22nd December 2015 Christmas Lunch
Christmas
Tue 20th October 2015 Bath Alkmaar Twinning -Rotarian Martin Broadbent
Speaker
Tue 13th October 2015 Bath Area Play Project - Caroline Haworth
Speaker
Wed 30th September 2015 Fifth Tuesday - Table Top Treasure Hunt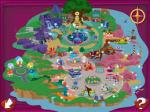 5th Tuesday
Tue 22nd September 2015 Ben Howlett - M.P. for Bath

M.P.
Tue 15th September 2015 Health and Nutrition - Peter Schroeder

Peter Schroeder
Tue 8th September 2015 The Mayor of Bath and Adrian Snell
Mayor
Tue 11th August 2015 Job Talk - Stephen Hagen

Job Talk
Tue 4th August 2015 Business Meeting

Business
Tue 28th July 2015 DG Bob Acland

DG
Tue 21st July 2015 Shelter Boxes Talk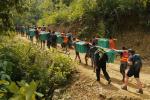 Shelter Boxes
Tue 7th July 2015 Club Handover = Business Meeting

Handover
future
calendar
local events