Completed meetings and events 2020-2021
Sun 25th October 2020 Crocus Corms - Planting Day
We need support to plant all the crocus corms purchased for the Purple4Polio campaign - Can YOU help?
Sun 18th October 2020 Stewards for filming in Brigg~ we are not those called 'the living dead'!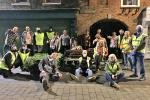 Giovanni Mineo or Fran! has worked for BBC in Hull and now has a position with Google. His passion is making short films available on YouTube; over the last few years he has produced 32 films. This one called The Beginning Hour features the 'living dead'.
Sun 18th October 2020 Purple for Polio - Brigg Receives Donation from Mayor Sharon Riggall for its work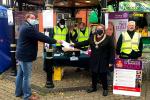 District 1040 Governor presents a certificate recognising the work done, especially by Chris Darlington, towards the eradication of Polio
Fri 11th September 2020 World Polio Day is 24th October 2020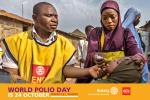 24th October is World Polio Day and Rotarians across the globe will celebrate our achievements in eradicating Polio from all but 2 countries
read more...
Sat 5th September 2020 'Picnic in the Paddock' at Janice's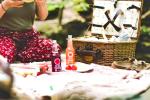 Bring your own picnic and chairs etc. Covid-19 safe arrangements must be observed. See the Risk Assessment below
read more...
Sat 15th August 2020 Brigg Rotary delivers 1000 Type II face-masks for Young Carers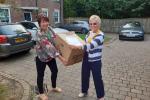 Rotary Team Leader Bozena delivers 1,000 Type II Face masks to Debbie from North Lincolnshire Council for Young Carers
read more...
future
calendar
district events
local events