Completed meetings and events 2020-2021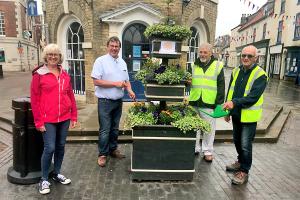 Fri 25th June 2021 Brigg Market Place Planter Gets a Makeover
The three tier planter in Brigg marketplace has now been replanted with summer flowers which have a blue and yellow Rotary theme. New Rotary signs have replaced the ones that went missing! Hopefully, all the flowers will be in full bloom by 14th July.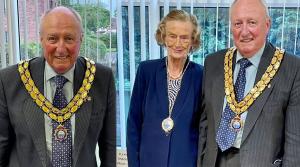 Fri 4th June 2021 Past President Brian Parker Becomes Brigg Mayor
We are delighted to announce that past president of the Brigg Rotary Club and town councillor, Brian Parker, has become the new Mayor of Brigg.
A socially distanced handover ceremony took place in the Methodist church hall during the town council meeting
read more...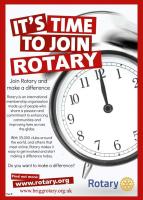 Sat 22nd May 2021 - Join Rotary and Serve the Community
You can also be a Friend of Rotary and support Rotary events and give community support - contact us to find out more.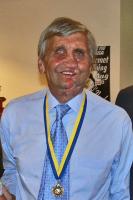 Wed 21st April 2021 Tony Turnbull PHF - RIP
It was with great sadness that we announce the death of Rotarian Tony Turnbull, PHF. Over the years Tony did so much for Brigg Rotary Club, working on many projects, he was a committed Rotarian. Our thoughts are with Diana and the family at this sad time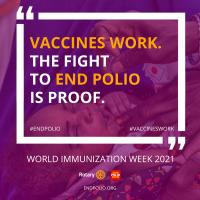 Sat 10th April 2021 - World Polio Eradication Week - 24-30 April
Vaccines work and save millions of lives. Polio is the perfect example and Rotary will keep up the work until we are free of this awful infection.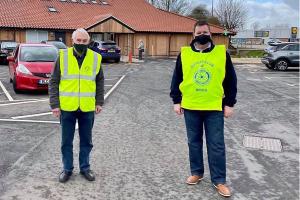 Sat 27th March 2021 - Sun 28th March 2021 The COVID-19 Second Vaccinations
Assisting Riverside Surgery, Brigg, by controlling the car parking and entry of those scheduled for their vaccination
read more...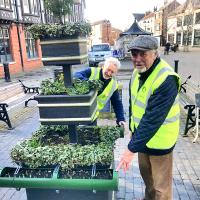 Mon 22nd February 2021 Spring and New Hope comes to Rotary
Brigg Market Place planter is refreshed by Rotarians Trevor and Chris.
Purple crocus shoots appear heralding the start of renewed hope for a better 2021 following COVID-19 and Polio vaccinations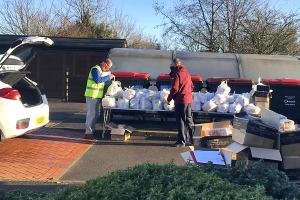 Tue 12th January 2021 Delivering Free School Meals for Brigg Primary School
Rotarians delivered 170 parcels to those families at home who qualify for free school meals
read more...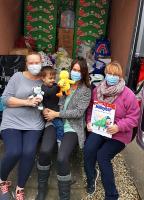 Wed 2nd December 2020 Christmas Hampers for Those in Need at Christmas
The community response has been overwhelming. THANK YOU EVERYONE
read more...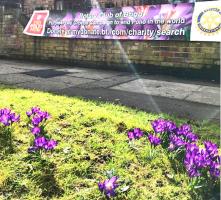 Mon 2nd November 2020 - Purple4Polio 2020 - Planting Completed - Thank You
Rotarians have planted 2 million corms across the UK. We have just added another 2,000 and with the Bill and Melinda Gates Foundation bonus it means that, since we started, we have raised £42,546 to buy vaccines.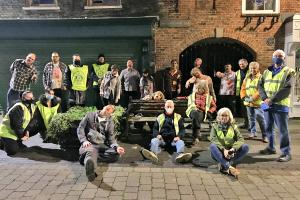 Sun 18th October 2020 Stewards for filming in Brigg~ we are not those called 'the living dead'!
Giovanni Mineo or Fran! has worked for BBC in Hull and now has a position with Google. His passion is making short films available on YouTube; over the last few years he has produced 32 films. This one called The Beginning Hour features the 'living dead'.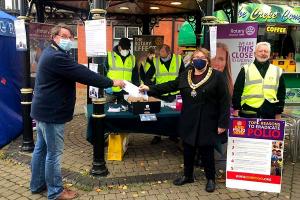 Sun 18th October 2020 Purple for Polio - Brigg Receives Donation from Mayor Sharon Riggall for its work
District 1040 Governor presents a certificate recognising the work done, especially by Chris Darlington, towards the eradication of Polio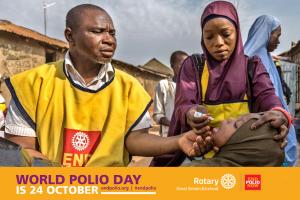 Fri 11th September 2020 World Polio Day is 24th October 2020
24th October is World Polio Day and Rotarians across the globe will celebrate our achievements in eradicating Polio from all but 2 countries
read more...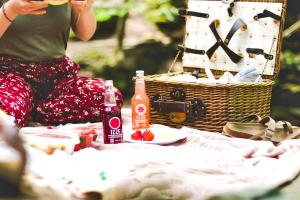 Sat 5th September 2020 'Picnic in the Paddock' at Janice's
Bring your own picnic and chairs etc. Covid-19 safe arrangements must be observed. See the Risk Assessment below
read more...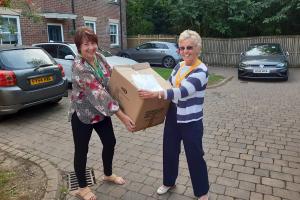 Sat 15th August 2020 Brigg Rotary delivers 1000 Type II face-masks for Young Carers
Rotary Team Leader Bozena delivers 1,000 Type II Face masks to Debbie from North Lincolnshire Council for Young Carers
read more...
calendar
district events
local events