Completed meetings and events 2019-2020
Mon 6th April 2020 NO MEETINGS UNTIL FURTHER NOTICE
Mon 30th March 2020 NO MEETINGS UNTIL FURTHER NOTICE
Mon 23rd March 2020 NO MEETINGS UNTIL FURTHER NOTICE
Mon 16th March 2020 NO MEETINGS UNTIL FURTHER NOTICE
Mon 9th March 2020 NO MEETINGS UNTIL FURTHER NOTICE
Mon 2nd March 2020 NO MEETINGS UNTIL FURTHER NOTICE
Mon 6th January 2020 Weekly Meeting
Grace: Roy Bradshaw
Speaker: Rihana Lakin, Headway Nottingham
Mon 16th December 2019 - Tue 17th December 2019 Weekly Meeting
Grace: Geof Bosworth
Host: Tony King
Mon 9th December 2019 Weekly Meeting
Grace: Diana Bosworth
Host: Howard Jones
Mon 2nd December 2019 Weekly Meeting
Grace: John Bendall
Host: David Huxley
Mon 25th November 2019 Weekly meeting
Grace: Brian Watkinson
Speaker: SGM, Committees, Club Council
Mon 18th November 2019 Weekly meeting
Grace: James Thornhill
Host: Geoffrey Halliday
Mon 18th November 2019 Weekly meeting
Grace: James Thornhill
Host: Geoffrey Halliday
Mon 11th November 2019 Weekly meeting
Grace: Richard Taylor
Host: Roy Bradshaw
Mon 4th November 2019 Barbora Šutovská - Rotary Exchange Student
Barbora shares her experiences as a student on the Rotary Exchange
read more...
Mon 28th October 2019 Weekly meeting
Grace: Chris Spencer
Host: John Bendall
Mon 21st October 2019 Weekly Meeting
Dinner followed by presentation on dementia
Mon 14th October 2019 Weekly Meeting
Dinner & talk
Mon 7th October 2019 Weekly Meeting
District Conference Report from President Richard Taylor
Fri 4th October 2019 - Sun 6th October 2019 District Conference - Scarborough
"'We look forward to welcoming our Rotarians, members of Inner Wheel, Satellite Clubs, Rotaract, Interact, partners and guests to our annual conference weekend in Scarborough. It's going to be a fun, friendly, fabulous weekend!" DG David Hood
Tue 1st October 2019 Eco Greenhouses at Scotholme Primary School

Pictures from the club's recent visit to Scotholme Primary School where the Rotary Club of Nottingham have been supporting the development of ecogreenhouses made from plastic bottles!
Mon 30th September 2019 Host: Martyn Stubbs
Grace: Tony Poulter
Host: Martyn Stubbs
Fri 27th September 2019 Brass Band Concert – Lutterell Hall, West Bridgford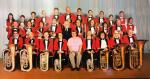 Our annual fundraising Brass Band Concert
read more...
Mon 23rd September 2019 Host: Chris Spencer
Grace: Peter Moore
Host: Chris Spencer
Mon 16th September 2019 Host: John Robinson
Grace: Eric Miller
Host: John Robinson
Mon 9th September 2019 Club Forum & Council
Grace: Elizabeth Matear
Mon 2nd September 2019 John Cavey - Rotary Foundation
Grace: Peter Lewis
Host: David Power
Mon 26th August 2019 No Meeting - Bank Holiday
Mon 19th August 2019 Host: Tony Poulter
Grace: Tony King
Mon 12th August 2019 Mark Smith, Royal British Legion/Poppy Appeal
Grace: Paul Jones
Host: Peter Moore
Mon 5th August 2019 Sophie Leadley - My Job talk
Grace: Howard Jones
Host: Eric Miller
Mon 29th July 2019 St. Anns allotments club visit
On the evening of July 29, a group of Rotarians and their friends and families went on a guided tour around St Ann's Allotments in Nottingham.
read more...
Mon 22nd July 2019 Elaine Minnighan - Kids Aid Tanzania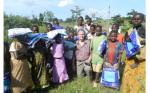 Host: Peter Lewis
Grace: Roy Bradshaw
Mon 15th July 2019 Richard Dearden - Kingdom Bank
Host: Howard Jones
Grace: Geof Bosworth
Mon 8th July 2019 Tony King - Job talk
Grace: Diana Bosworth
future
calendar
district events
local events