Completed meetings and events 2015-2016
Wed 29th June 2016 Houghton Area Youth Band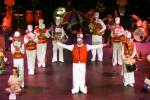 Graham introduced a video of the Houghton Area Youth Band winning 1st place in the Entertainment Championship of Great Britain 2016
Wed 22nd June 2016 District Quoits - Bowburn Hall Hotel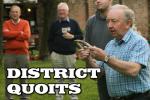 read more...
Wed 15th June 2016 Club Assembly
On duty: Derek
Raffle: Bernie
Wed 8th June 2016 Geoff O.

On duty: Alan, Syd
Raffle: Derek
Wed 1st June 2016 Club AGM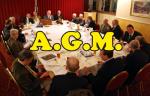 On duty: Godfrey
Raffle: Iain
Wed 25th May 2016 Dorothy Stewart talks about The St.Peter's Sculpture Trail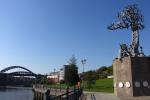 .
Fri 20th May 2016 - Houghton-le-Spring President's Night 2016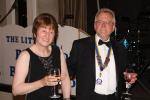 .
read more...
Wed 18th May 2016 Alan Remembers his life in Round Table and the 41 Club.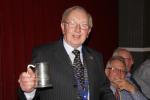 .
read more...
Wed 4th May 2016 Colin talks about the Quintinshill Rail Disaster 1915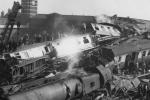 On duty: Mel, Len
Raffle: Godfrey
read more...
Wed 27th April 2016 Quiz Zone Final against Consett. After a very close match Consett won 33:37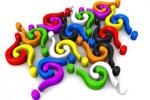 .
Sat 23rd April 2016 - ST.GEORGE'S NIGHT DINNER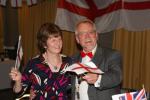 .
read more...
Wed 20th April 2016 Lynne Symonds and the Wulugu Project Ghana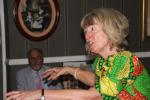 This is Lynne's third visit to update us on the progress of her educational project in Northern Ghana.
Wed 13th April 2016 Club Visit to the Rotary Club of Easington and Peterlee at Hardwick Hall Manor Hotel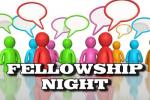 Wed 6th April 2016 Syd

On duty: Ray, John
Raffle: Graham
Wed 30th March 2016 Ray

On duty: Len, Godfrey
Raffle: John
Wed 23rd March 2016 The Regeneration of Elba Park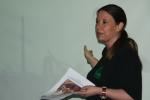 Kirsty Hardy, gave a fascinating description of the closure of Lambton Coke Works and the successful conversion of contaminated land into an area of peace and nature.
Wed 16th March 2016 Graham

On duty: Iain, Len
Raffle: Derek
Wed 9th March 2016 Surprise Guests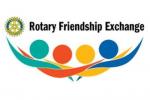 Unfortunately our speaker was unavailable at the last moment. But the evening was brightened by the surprise visit of Jim Lawrence, President of RC Chester le Street and our old friend Patrick Henry Wilson PHF (AKA Harry)
Wed 24th February 2016 Ged Parker - HOW THE EAST WAS WON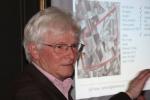 Ged, who was a key officer in the negotiations to get Nissan to come to Washington shares the background details.
read more...
Wed 17th February 2016 Iain

On duty: Godfrey, Graham
Raffle: Ray
Wed 10th February 2016 Bill Curry Games Night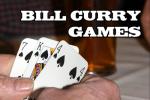 .
Wed 3rd February 2016 Len's Scottish Quiz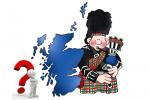 How much do you know about the home of Rabbie Burns and Flora McDonald?
Wed 27th January 2016 Vince and I

Geoff Pratt talks about his experiences as a puppy walker for the Blind Dog Association
Wed 20th January 2016 Business Meeting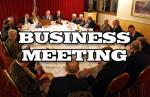 On duty: Ray
Raffle: Ashley
Wed 13th January 2016 Martin Anderson. The State of Dentistry 2016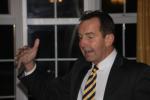 Martin discusses the moves away from NHS dental provision to private practice and some current weaknesses which still need to be resolved.
Wed 6th January 2016 New Year Message - Nigel Bayley, Bethany Christian Centre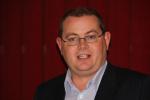 A humourously entertaining and challenging presentation by Nigel. He pointed us towards the need to take time to think about and seek spiritual support in our personal and social actions.
Sun 20th December 2015 Christmas Carol Service - St.Barnabus, Burnmoor 6.00pm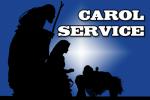 6.00pm at St. Barnabus Church, Burnmoor, followed by mince pies and drinks in the Church Hall
Wed 16th December 2015 - Christmas Dinner - Beamish Hall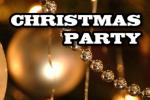 .
read more...
Sat 12th December 2015 Senior Citizen's Concert - Kepier Hall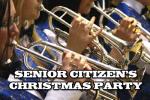 .
Wed 9th December 2015 Cliff's Musical Challenge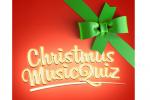 You will recognise the songs. You may recognise the voices but will you remember the names?
Wed 2nd December 2015 Colin - The Armagh Rail Disaster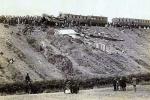 In 1889 spectacular mix of corporate greed, inadequate equipment and lack of staff experience created a major disaster. The resulting outrage led to the first Rail safety legislation.
Wed 25th November 2015 Jonathan Adams - Make Hummus Not Walls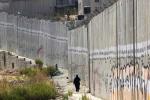 Jonathan shares his experience of working in Jerusalem supporting Israeli and Palestinian peace activists.
Wed 18th November 2015 Bernard presents a Video Quiz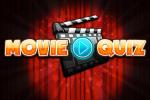 On duty: Bob, Ray
Raffle: Graham
Wed 11th November 2015 Quiz Night,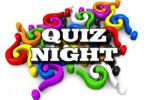 Sadly the Washington Forge Team had to cancel through sickness so we used the questions for an internal Quiz.
Fri 6th November 2015 HOUGHTON-LE-SPRING CLUB DINNER 2015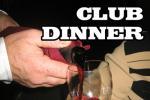 .
read more...
Wed 4th November 2015 Business Meeting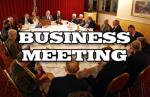 .
Wed 28th October 2015 Syd talks about lateral thinking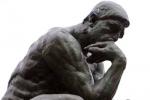 Syd kept us on mental alert as he explored the concept of "lateral thinking" with the help of some intriguing riddles.
Wed 21st October 2015 Meeting with RC Easington & Peterlee about Hope and Homes for Children.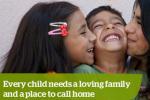 Anne Pickering of the Hope and Homes for Children Charity told how the shocking images of Romanian orphanages in the 1970s led to the creation of this charity. It seeks to close large institutions and return children to something approaching normal family
Wed 14th October 2015 DINNER FOR ONE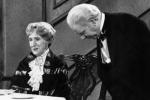 Geoff Pratt tells the tale of the Music Hall sketch that became the most repeated TV programme around the World.
Fri 9th October 2015 District Conference Edinburgh
.
Wed 7th October 2015 Visit to Maxim Brewery, Houghton.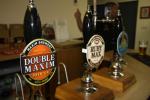 Meet at Brewery 7.00pm. £10 guided tour, buffet and first pint free. Bring friends.
read more...
Mon 5th October 2015 HOUGHTON FEAST OX ROAST 2015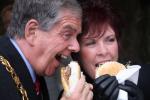 RC Houghton-le-Spring carry on the centuries old tradition of roasting an ox at Houghton Feast.
read more...
Mon 5th October 2015 Ox Roast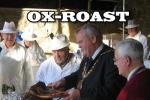 .
Wed 30th September 2015 Lynn Aitchison talks about the role of education in rejuvenating The West End of Newcastle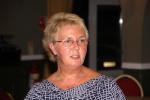 Lynn had a key role in the setting up of the Excelsior Academy in the West End of Newcastle and now looks back on its success as she retires.
Wed 23rd September 2015 Eddie Chapman - Double Agent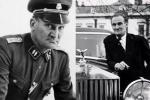 Bernard Hope tells the fascinating story of the only Englishman to be awarded a German Iron Cross in World War 11.
Wed 16th September 2015 Cliff interviews Ron about his Desert Island Discs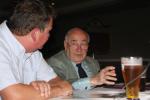 Ron's lifetime as represented by "In The Mood" to "Viva Espana"
Wed 9th September 2015 Business meeting
On duty: Cliff,
Raffle: Michael
Wed 2nd September 2015 Graham introduces us to Rota-can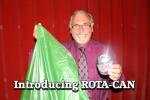 Graham promotes a fundraising idea.
Wed 26th August 2015 Iain - Making a spectacle!

The ups and downs of a forty year career as an optometrist.
Wed 19th August 2015 Visit by The District Governor, Terry Long PHF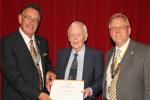 To present a 45 year long service Award to Rotarian Colin.
Wed 12th August 2015 Ashley tells the tale of John Simpson Kirkpatrick

The lad from South Shields who became an Australian hero in three weeks.
Wed 5th August 2015 Ray - Life at the Coal Face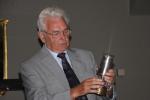 Ray shared his memories of working life down Easington Colliery.
Wed 29th July 2015 Michael presents his latest video about his visit to The Gambia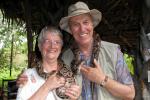 "The Empty Experience" shows the devastating effect of ebola on the local economy of The Gambia, even though there was no disease at all in the country.
Wed 22nd July 2015 Newell Sewell, our visitor from the USA.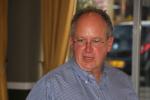 Newell Smith offers a personal insight into the work of Washington State Attorney General's Office.
Wed 15th July 2015 Business Meeting
Members stood in memory of Rtn.George Whitfield who died unexpectedly last week.
Business discussion concentrated on President Bernard's report from the recent Council meeting. We considered ways of raising more money for the charities that we support.
Wed 8th July 2015 Sam Todd Games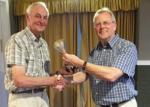 After a very close match Godfrey finally beat Colin in a tie break event.
Wed 1st July 2015 Club Handover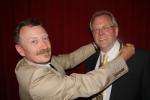 Immediate Past President Geoff hands over the Presidential ribbon of office to Bernard.
future
calendar
district events
local events