Completed meetings and events 2016-2017
Wed 28th June 2017 Graham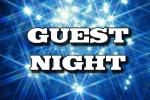 .Duty: Cliff, Bob Raffle:Geoff P.
Wed 21st June 2017 Club Assembly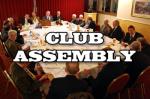 .Duty: Derek Raffle:Syd
Sun 18th June 2017 Visit to Hebdon Bridge Brass Band Competition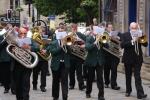 A day out with butties and brass.
Thu 15th June 2017 District Council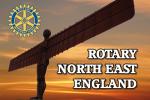 Details TBA
Wed 14th June 2017 Business Meeting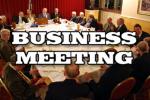 .Duty: Godfrey Raffle: Iain
Wed 14th June 2017 Club Council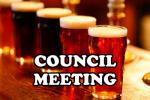 .
Wed 7th June 2017 Districts Quoits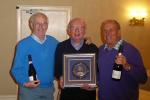 In the final match the team from The Rotary Club of Teeside West beat the Houghton B Team.
Wed 31st May 2017 A visit from Bridget Phillipson MP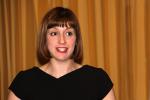 Bridget Phillipson gave a fascinating behind the scenes description of life as an MP.
Wed 24th May 2017 John Hopper talks about Guide Dogs for the Blind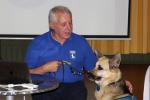 John had been the original puppy walker for Bonny. Now that she was retired as a guide dog he was happy to have her return as a pet.
read more...
Fri 19th May 2017 President's Night Dinner Dance 2017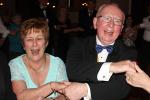 .
read more...
Wed 17th May 2017 Michael and The Snobby Hobby!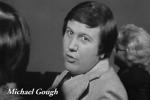 Michael presented two videos celebrating the 90th. Anniversary of Newcastle ACA Film and Video Makers. "The Snobby Hobby" by Doug Collender and Michael's own "The Film of The Film of The Film."
Wed 10th May 2017 Business Meeting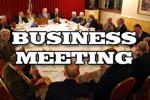 .
Wed 3rd May 2017 MY LIFE by ALEX SCULLION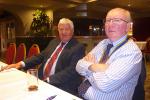 From pit village to Houghton Council.
read more...
Wed 26th April 2017 Hetton Air Training Corps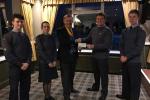 .
Fri 21st April 2017 St.George's Night PLUS 70th.Anniversary of RC Houghton-le-Spring.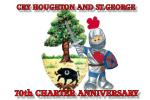 .
read more...
Wed 19th April 2017 Macmillan Nurses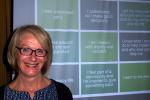 Kay McAlinden talked about her career, mainly with Macmillan Cancer Support to ensure that no-one need feel alone.
Wed 12th April 2017 Ashley takes us on a tour of some of his favourite cities.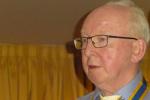 From Seattle to Singapore
Wed 5th April 2017 Steph McManners tells us about Kynren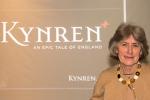 .
Wed 29th March 2017 Sports Night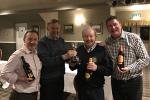 1st. Alan, 2nd. Cliff, 3rd. Geoff P.
Wed 22nd March 2017 Ray talks about working in Kuwait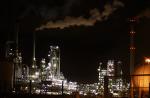 .
Mon 20th March 2017 CONGRATULATIONS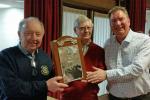 Alan and Cliff win the 2017 Durham Bede Games. Well done
Wed 15th March 2017 Visit to RAF Boulmer - Meet at Chilton at 4.00pm

Duty: Iain, Len Raffle: :Derek
Wed 15th March 2017 District Council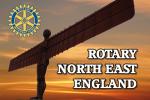 Details TBA
Wed 8th March 2017 Business Meeting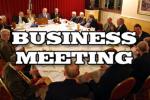 Duty: Cliff Raffle: Geoff P.
Wed 1st March 2017 Derek introduces Trevor Thorne as Guest Speaker

Duty: Ron, Ashley Raffle: Bob
Wed 22nd February 2017 Speaker unavailable, lets just chat.

Wed 15th February 2017 Leah Hamilton talks about the importance of making a will.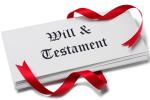 .
Wed 8th February 2017 RON TAKES CHARGE OF THE BILL CURRY GAMES NIGHT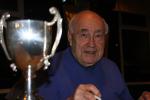 The rules remain the same. Points accumulated in 5 different knockout leagues, in putting, bowls, quoits, whist and dominoes eventually produce a winner. This year the reigning champion, Alan, was knocked into second place by Len. Congratulations to all.
read more...
Wed 1st February 2017 LEN HAS NO IDEA WHAT TO TALK ABOUT!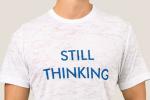 In the end he surprised us all with a trivia quiz. Great fun was had by all, even those whose answers were better described as "alternative facts!"
Wed 25th January 2017 GEOFF PRATT SAYS "BERNARD GILPIN KNEW MY FATHER"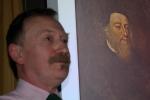 In the course of investigating his family history Geoff discovered that his direct ancestors lived in Coquetdale at the time that Bernard Gilpin was riding into that area to minister to the people.
Wed 18th January 2017 Quiz Night v Durham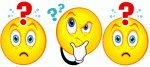 Sadly our team of Ron, Michael, Godfrey and Iain were knocked out of this year's competition by the better side. Best wishes to Durham in their future matches.
Wed 11th January 2017 STEVE TREWICK : BUILDING A BIG WATER BED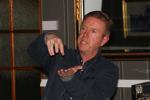 Steve was Leading Marine and Mechanical Project Engineer building two 220 million dollar semi submersible accommodation platforms for the oil industry.
Wed 4th January 2017 THE ROAD AHEAD STARTS FROM HERE. New Year Message from Rev.J.Chadd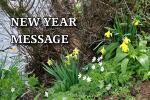 Rev.Jeremy Chadd"™s New Year Message was witty and entertaining with an underlying seriousness. Putting the dramatic changes of 2016 behind us our New Year Resolution should be to be watchful, alert and to remain mindful of the needs of others.
Mon 19th December 2016 SANTA'S SLEIGH IN GREAT LUMLEY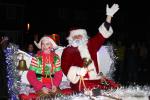 Our Rotary Members help Santa to distribute happiness and raise money for charitable causes.
read more...
Wed 14th December 2016 Club Christmas Dinner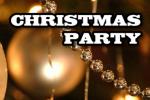 .
read more...
Sat 10th December 2016 Senior Citizen's Concert Party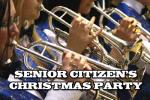 .
Wed 7th December 2016 Quiz Night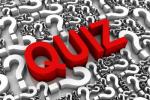 Duty: Mel, Mike Raffle: Iain
Wed 30th November 2016 Thanksgiving in Seattle with Geoff Pratt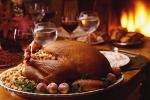 Sharing a family gathering far from Houghton.
Wed 23rd November 2016 Colin

Duty: Bob, Ray Raffle: Graham
Wed 16th November 2016 Cancelled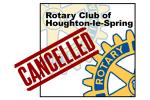 .
Wed 9th November 2016 Michael's Surprise Screen Selection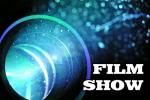 A selection of Michael's films "inspired" by local Rotarians.
Fri 4th November 2016 Club Dinner 2016 at the Hallgarth Manor with Neville Turner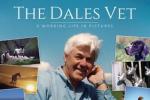 .
read more...
Wed 2nd November 2016 Business Meeting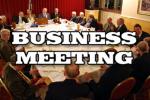 Duty: Derek. Raffle: Ron
Wed 26th October 2016 Freda Dawson says "It could only happen to me"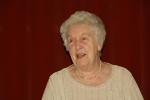 The ups and downs of holiday travel.
Wed 19th October 2016 Business Meeting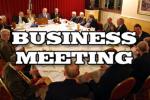 Duty: Syd. Raffle: Derek
Wed 12th October 2016 Jeanne Pratt talks about The Samaritans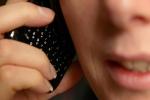 Duty: Syd. Raffle: Derek
Mon 10th October 2016 Houghton Feast Oxroast - with The Mayor of Sunderland, Cllr Alan Emerson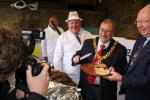 .
read more...
Fri 7th October 2016 - Sun 9th October 2016 District Conference, HARROGATE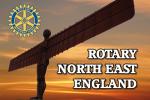 Details TBA
Wed 5th October 2016 Planning for the Ox-Roast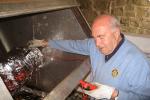 .
Wed 28th September 2016 Chit-Chat, Chin-Wag or whatever you want to call it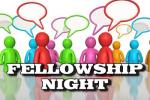 Duty: Ashley, Graham Raffle: Colin
Wed 21st September 2016 A Guest Night presentation by Steve Cox about the work of Air Traffic Control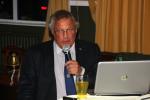 After 46 years in Air Traffic Control Steve's talk was full of fascinating professional detail and personal anecdotes.
Wed 14th September 2016 Business Meeting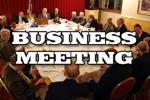 Duty: Cliff Raffle: Michael
Wed 7th September 2016 Club Visit by District Governor, Peter Chandler

Duty: Syd, Michael Raffle: Cliff
Wed 31st August 2016 Geoff P. Malta - Love It Or Hate It?
Geoff returned from a Maltese holiday with much praise and a few disappointments.
Wed 24th August 2016 Ashley produces a Scrapbook of Snippets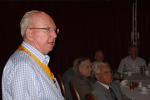 Including the fascinating possibility that an English soldier who won the VC in 1918 also saved Hitler's life.
Sun 21st August 2016 Iain and Margaret's NGS Open Garden Day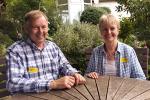 Iain and Margaret welcomed 270 visitors to their beautiful garden
Wed 17th August 2016 Len shares his love of Budapest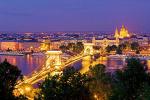 This is a city with a definite "Wow" factor.
Wed 10th August 2016 Bob reminisces about Rotary The World Over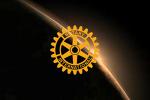 For Bob another holiday provides the perfect excuse to visit another Rotary Club
Wed 3rd August 2016 Ray talks about The Durham Light Infantry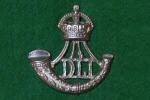 As Ray proudly wore his father's medals he talked about the various actions that the 2nd Battalion of the DLI had been involved in.
Wed 27th July 2016 PDG Dave Sadler talks about Polio Immunisation in India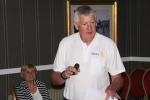 PDG Dave Sadler and his wife Anne spoke about their involvement with a National Immunisation Day in India 2015.
Wed 20th July 2016 Godfrey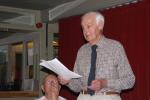 Godfrey challenged us to recognise the original meanings of common phrases such as "Throwing out the baby with the bathwater" and "More than you can shake a stick at".
Wed 13th July 2016 All Change with Michael. A look at what the future may hold.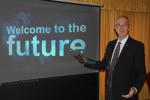 Looking into the future to reveal predicted changes brought about by the exponential changes in technology. These changes ranged from self drive cars and computer intelligence to laboratory created artificial meat.
Sun 10th July 2016 Graham's Birthday Climb

Graham successfully climbed Ben Nevis to celebrate his 75th birthday and raise money for charity.
Wed 6th July 2016 Club Handover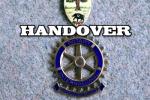 .
read more...
future
calendar
district events
local events