Completed meetings and events 2019-2020
Wed 12th February 2020 Cliff interviews President Michael and his Desert Island Discs
Duty - Derek & Alan Raffle - Cliff
Wed 5th February 2020 Bill Curry Games
Duty: Ron
Wed 29th January 2020 Geoff P. pops in for a surprise cup of tea
Duty - Geoff P & Cliff Raffle - Mel
Wed 22nd January 2020 Business Meeting/Social
Duty - Tony Raffle - Ashley
Wed 15th January 2020 Bob
Duty - Ray & Geoff P Raffle - Ron
Wed 8th January 2020 President Michael - New Year Message
Duty - Godfrey Raffle - Geoff P
Wed 18th December 2019 Club Christmas Meal
TBA
Wed 11th December 2019 Ashley
Duty - Ron & Geoff P Raffle - Ron
Sat 7th December 2019 Senior Citizens' Concert
Details TBA
Wed 4th December 2019 Special General Meeting
Speaker Finder Bob Duty - Bob & Harry Raffle - Godfrey
Thu 28th November 2019 Sam Todd Games
Ron
Wed 27th November 2019 Business Meeting/Social
Duty - Godfrey Raffle - Ray
Wed 20th November 2019 Alan
Duty - Cliff & Godfrey Raffle - Geoff P
Wed 13th November 2019 Ashley
Duty - Mel & Ray Raffle - Tony
Fri 8th November 2019 Club Dinner
Guest Speaker, Peter Barron, Ex Editor, Northern Echo
Fri 8th November 2019 Club Dinner - Chilton Hotel 7.30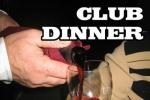 Guest Speaker, Peter Barron, Ex Editor, Northern Echo
Wed 6th November 2019 Godfrey
Duty - Alan & Ashley Raffle - Geoff O
Wed 30th October 2019 Guest Night - Tony
Duty - Ashley & Graham Raffle - Graham
Wed 23rd October 2019 Business Meeting/Social
Duty - Harry Raffle - Derek
Wed 16th October 2019 John
Duty - Syd & Tony Raffle - John
Wed 9th October 2019 Derek
Duty - Colin & Geoff O Raffle - Bob
Sun 6th October 2019 - Mon 7th October 2019 Ox Roast
All hands on deck!
Wed 2nd October 2019 Geoff P
Duty - Mel & Derek Raffle - Colin
Wed 25th September 2019 Business Meeting/Social
Duty - John Raffle - Syd
Wed 18th September 2019 Cliff
Duty - Derek & John Raffle - Cliff
Wed 11th September 2019 Colin
Duty - Geoff O & Bob Raffle - Alan
Wed 4th September 2019 Emily Macdonald

Emily spoke to us about her visit to the World Scout Jamboree in West Virginia
read more...
Wed 28th August 2019 Syd

Duty: Ray, Mel, Raffle: Mel
Wed 21st August 2019 Business Meeting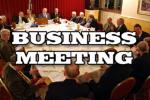 Duty: Ashley Raffle: Ashley
Wed 14th August 2019 Tony

Duty: Godfrey, Mel, Raffle: Graham
Wed 7th August 2019 Ray

Duty: Ron, Syd, Raffle: Derek
Wed 31st July 2019 1st World War Bicycles with Guns
Either by Alan, or Alan's friend. Either way, should be fun! Duty: Cliff, Michael Raffle: Bob
Wed 24th July 2019 Ashley is the Quiz Master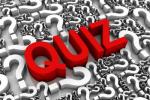 Duty: Michael, Alan Raffle: Colin
Mon 22nd July 2019 Club Meeting
Details - TBA
Wed 17th July 2019 Business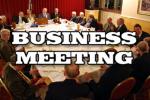 Duty: Syd, Mel, Raffle: Syd
Mon 15th July 2019 Club Meeting
Details - TBA
Wed 10th July 2019 Michael - Moving Memories

Duty: Colin, Ashley Raffle: Michael
read more...
Mon 8th July 2019 Club Meeting
Details - TBA
Wed 3rd July 2019 Pres.Michael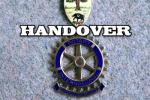 Duty: Bob, ………. Raffle: Cliff
Mon 1st July 2019 Club Handover
Details - TBA
future
calendar
district events
local events