Completed meetings and events 2019-2020
Mon 16th March 2020 Speaker: Chris Burleigh - Poetry
Poetry- Serious and humerous
Mon 9th March 2020 Speaker: Tamsin Lillie - Medic to Medic
https://www.medictomedic.org.uk/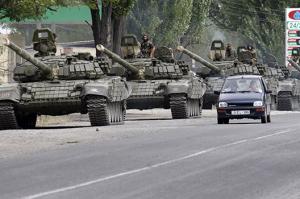 Mon 2nd March 2020 - Tue 3rd March 2020 Speaker: Clive Trott
Don't poke the bear. The 2008 War in Georgia, the Russian Invasion - 'Five Days in August'. Clive was commanding the UN Observer force as a seconded British Army Officer for the duration of the conflict.
Mon 24th February 2020 Speaker: Tom Furber
TBC
Mon 17th February 2020 Speaker : Andrew Moore
HALO project
Mon 10th February 2020 Speaker: Janice Sedwick
Hygiene Poverty and Hygiene Bank
Mon 27th January 2020 Speaker: Sue Zirpps
Age UK Surrey
Mon 13th January 2020 Speaker: Jennifer D'Cruz
Speaking about 'Action for Children'
Mon 23rd December 2019 No Meeting
Mon 16th December 2019 Speaker: Dr Neil Stanley
From UniS taking about sleep
Sun 15th December 2019 Mayor's Christmas Carol Concert
Holy Trinity Church
Tue 10th December 2019 Christmas Dinner
at County Club
Mon 9th December 2019 No Meeting
Xmas evening at The County Club meal on the 10th
Wed 20th November 2019 Bridge Day
at Gate Street Barn
Mon 18th November 2019 No Meeting
No Meeting
Mon 11th November 2019 No Meeting
Mon 4th November 2019 Speaker Emma-Louise Dolman
Marie Curie - Terminal Illness
Mon 28th October 2019 Speaker Melanie Dixon White
Optimizing our health, holistically and naturally.
Mon 21st October 2019 Rotary
Mon 14th October 2019 Speaker: Heather of the Humanimal Trust
The Humanimal Trust drives collaboration between vets, doctors and researchers so that all humans and animals benefit from sustainable, medical progress but not at the expense of an animal's life. This is One Medicine.
Sun 13th October 2019 Young Musician Singing and Instrumental Competition
Joint event at St Hilary's Godalming with Rotary Club of Godalming
Mon 30th September 2019 Speaker Dr Beccy Bowden
Antibiotic research
Mon 5th August 2019 - Mon 26th August 2019 No meetings
No August meetings
Mon 29th July 2019 No meeting
No meeting
Mon 8th July 2019 Speaker Sonya Freebody,
Sonya Freebody, Chief Executive Officer, Headway Surrey
calendar
district events
local events