Completed meetings and events 2021-2022
Tue 21st June 2022 Handover Night
The conclusion of the 2021/2022 Rotary Year with the Handover to our Incoming President
Tue 7th June 2022 Club Assembly and Progress & Review Meeting
We will be reviewing our plans for the forthcoming Rotary Year, with an Assistant Governor in attendance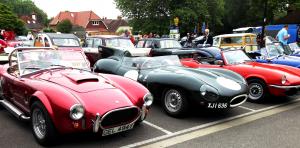 Sun 5th June 2022 2022 Festival of Transport - BOOK THE DATE NOW!
A must for all car lovers, and a great day out for all the family
read more...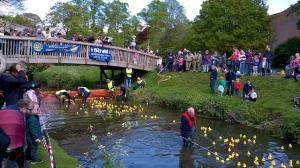 Sat 30th April 2022 2022 ANNUAL DUCK RACE
One of the highlights of the year - the Annual Duck Race on the River Wey at Gostrey Meadow. This is a fun event for the whole family with food & drink and entertainment and much more. Sponsor a duck for charity and watch it race down the river!
Tue 20th July 2021 Handover Night
This is the delayed Handover Meeting at the Bush Hotel with the formal handover to the new President for the Rotary Year 2021/2022
calendar
district events
local events