Completed meetings and events 2017-2018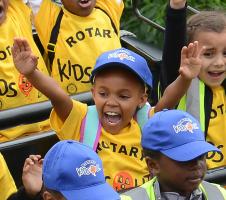 Wed 13th June 2018 Kids Out
Annual Visit to the Cotswold Wild Life Park in Burford
Thu 31st May 2018 Speaker on work of the Pegasus Theatre Oxford
A fifth Thursday meeting with a speaker from the Pegasus Theatre Oxford. The theatre is a young persons' performing arts centre offering programmes of drama, dance and comedy
Thu 24th May 2018 College Dinner at Christ Church
A black tie dinner at Christ Church College Oxford with Verger Jim Godfrey as our speaker
Thu 10th May 2018 Life Education Centre
Our speaker is from LEC and will update the Club on their actions throughout District 1090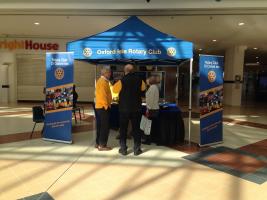 Sat 14th April 2018 Know Your Blood Pressure
Our annual day offering free blood pressure checks in association with the Stroke Association
Thu 12th April 2018 Oxford Isis AGM
Election of New Committee Chairman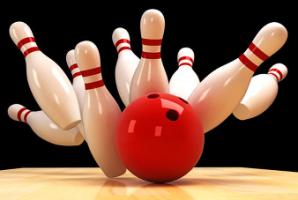 Thu 29th March 2018 Fellowship Evening
Ten-Pin Bowling at the Hollywood Bowl, Kassam Stadium, Oxford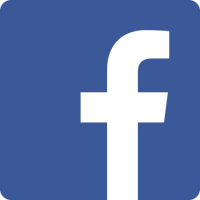 Thu 22nd March 2018 The Club's Facebook Page
Oxford Isis Rotarian Malcolm Fearn and friends giving Club members an insight of the benefits of a well maintained Facebook Page.
Thu 8th March 2018 Oxford Isis Business Meeting
Report Back from the Council Meeting of the 1st March 2018
Sun 25th February 2018 Paul Harris Lunch
Oxford Spires Four Pillars Hotel 12.15 for 1.00.
Speaker Past President of RIBI - Mike Webb
Sat 24th February 2018 Collection for END POLIO NOW
With the kind permission of Tesco, the Club will be collecting at the Oxford Retail Park in Cowley for END POLIO NOW
Thu 22nd February 2018 Talk by Sam Issacs
Plastic Surgery at the John Radcliffe Hospital
Thu 8th February 2018 My Job Talk
Oxford Isis Rotarian Cliff Swift is our Speaker
Thu 25th January 2018 Talk by Dhruti Shah
District 1090 Peace Fellow
Thu 11th January 2018 75 years of Oxfam
Suzanna Saunter is our Speaker
Thu 4th January 2018 Theatre visit
War Horse at the New Theatre
Mon 1st January 2018 New Year's walk and lunch
Start from The Fox on Boars Hill for a 4 mile walk followed by lunch at The Fox.
Thu 21st December 2017 Christmas Dinner
Speaker Andrew Gant - The Christmas Carol
Thu 14th December 2017 Business Meeting
Update from 7th December Council meeting
Thu 7th December 2017 Club Council
Council members only
Thu 30th November 2017 Malcolm Wells from Canine Partners
Malcolm will update us on the work of Canine Partners
Thu 23rd November 2017 Talk from Global Scholars
The Global Scholars are Ida Whitman and Sasheenie Moodley
Thu 9th November 2017 Election of Officers
Elect officers for the next Rotary year and presentation of accounts
Thu 26th October 2017 Colin Holman - Rotary in Nepal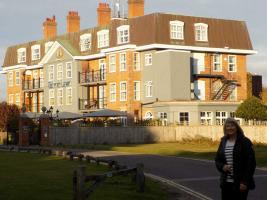 Fri 13th October 2017 - Sun 15th October 2017 Club Week-end away New Forest
Our annual outing for fun and fellowship; this year to the placid woods and fields of the New Forest
Thu 12th October 2017 My Job Talk
New(ish) member Sam Diliberto shares his life and career to date.
Thu 28th September 2017 Foundation update
Tonight's speaker is Karen Eveleigh, District Foundation Chairman
Thu 14th September 2017 Business Meeting
Report from Council Meeting on 7th September
Thu 7th September 2017 Club Council
Council members only
Thu 31st August 2017 5th Thursday - Meeting with Ladies
Dr Paul Dean - From Talk and Chalk to Mouse and Screen
read more...
Thu 24th August 2017 Rtn Jim McWhirter Uganda Project
Jim will bring us up to date on a Rotary project in Uganda
read more...
Thu 10th August 2017 Car Show duties
Details of the tasks for members and families for the show on Sunday 13th.
Thu 27th July 2017 Meet the President
President Roger is interviewed by the Jeremy Paxman of Oxford Isis
Thu 13th July 2017 Club meeting and talk by District Governor
Dinner followed by an address by our new District Governor, David Pope, on the new Rotary year and particularly how we shall be making a difference!
calendar
district events
local events