Completed meetings and events 2019-2020
Wed 24th June 2020 Council Meeting (Zoom)
Tue 9th June 2020 QuizNight (Zoom)
Tue 2nd June 2020 Club Assembly (Zoom)
Wed 27th May 2020 Council Meeting (Zoom)
Tue 19th May 2020 Speaker Meeting (Zoom)
Tue 12th May 2020 Quiz Night
Tue 5th May 2020 Business Meeting (Zoom)
.
Wed 29th April 2020 Council Meeting
online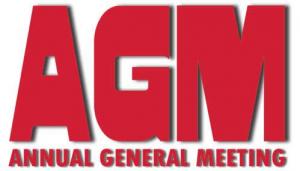 Tue 21st April 2020 ANNUAL GENERAL MEETING
online

Thu 9th April 2020 Kingsbridge Food Bank
We made regular donations to support this excellent initiative whilst we were unable to hold our meetings in person
read more...
Wed 11th March 2020 Race Night
Our recent Charity Race Night successfully raised sufficient funds to cover the cost of replacement of the existing Defibrillator located outside Well Pharmacy.
read more...
Tue 10th March 2020 No meeting
Sat 7th March 2020 District Council
@ Trethorne Leisure Park, Launceston PL15 QE
Tue 3rd March 2020 Business Meeting
Stewards: Brian Sheppard and Brian Toms
Thu 27th February 2020 - Sat 29th February 2020 Away Days
In St Ives
Tue 25th February 2020 Social/Community Service Committee Meeting
Sat 22nd February 2020 Visit to the Met. Office
Exeter
Wed 19th February 2020 Skittles vs Plympton Rotary CANCELLED
.
Tue 18th February 2020 Speaker Meeting
Speaker: Sue Ticknell "Volunteering with VSO - an Indian Experience" Stewards: Robin Rose-Price and Gareth Scott
Tue 11th February 2020 Social Evening at the Hope & Anchor Hope Cove
Tue 4th February 2020 Business Meeting preceded by presentation by Kingsbridge Young Enterprise team
Stewards: Tim Patterson and Piers Rogers
NB The presentation will be given at 7:30pm with our meal following at 8pm
Tue 4th February 2020 International/Foundation committee meeting
@The Seven Stars
Thu 30th January 2020 Joint meeting with Dartmouth Rotary with partners
At Dartmouth Hotel & Spa (aka Dartmouth Golf Club) @ 7 for 7:30 pm
Tue 28th January 2020 No Meeting this evening
Thu 23rd January 2020 Heartstart training for Kingsbridge Information Centre staff
at Kingsbridge Library
Tue 21st January 2020 Speaker Meeting
Speaker: Sally Potter "Filo Project" Stewards: Chris Miller and Steve Mullen
Tue 21st January 2020 Community Service Committee
@ the Seven Stars
Thu 16th January 2020 District Skittles Quarter Finals
vs Saltash Rotary at the Fisherman's Rest Aveton Gifford - supporters welcome
Tue 14th January 2020 Social/committees meeting
Membership/Youth Services Committees
Thu 9th January 2020 Council @ Robin's
Tue 7th January 2020 Business Meeting
Stewards: Peter Lee and Alwyn Milburn
Tue 31st December 2019 - NO MEETING
Tue 24th December 2019 NO MEETING
Tue 17th December 2019 NO FORMAL MEETING
No committees are meeting this evening but Rotarians may, of course, go along to the Seven Stars if they wish
Tue 10th December 2019 Christmas Party
@ The Cottage Hotel, Hope Cove
Tue 3rd December 2019 Business Meeting - Christmas Meal
Stewards: Steve Kerr and George Lacon
Mon 2nd December 2019 - Wed 18th December 2019 Christmas Float Collection
Each year we accompany Santa on his sleigh and collect for charities and local good causes
read more...
Sat 30th November 2019 Christmas Lunch for the Blind and Partially Sighted
@ Thurlestone Hotel
Thu 28th November 2019 Heartstart training
For Beeson residents @ Stokenham Village Hall
Tue 26th November 2019 Social/Youth Services & Membership Committees Meeting
Fri 22nd November 2019 Mock Interviews
@ Kingsbridge Community College
Tue 19th November 2019 Speaker Meeting
Speakers from The Primrose Trail
Stewards: Mike Jones and Peter Kemsley
Thu 14th November 2019 Heartstart training
for Sea Scouts
Tue 12th November 2019 Social Evening
Mon 11th November 2019 - Fri 15th November 2019 PEPS1
Date and venue TBA - provisional dates
Tue 5th November 2019 SPECIAL GENERAL MEETING
Stewards: David Horne and David Hunt
Tue 22nd October 2019 Social/Community Service & International/Foundation Committees Meeting
Tue 15th October 2019 Membership Evening
Speaker: Ross and Zoe Crook (Salcombe Dinghy Sailing)
Stewards: Beverley Harman and Norman Hore
Tue 15th October 2019 District Council
venue TBA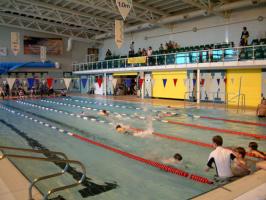 Fri 11th October 2019 Swimarathon 2019
Sponsored teams swim as many lengths as they can in 55 minutes in the Quayside Leisure Centre pool
read more...
Tue 8th October 2019 NO MEETING
but Heartstart training for Rotarians and their partners at Kingsbridge Library at 7.00 for 7.30 pm
Tue 1st October 2019 Business Meeting
Stewards: Richard Foss and David Graham
Tue 24th September 2019 Social/Youth Services & Membership Committees Meeting
Tue 17th September 2019 Speaker Meeting
Speaker on Kingsbridge Food Bank
Stewards: Amanda Bloomer and Robert Cattell
Tue 10th September 2019 Social Evening
air file shooting Bolberry
Sat 7th September 2019 Kingsbridge Show
District 1175 Caravan
Tue 3rd September 2019 Business Meeting
Stewards: Peter Barnwell and Bill Beare
Tue 27th August 2019 Social/Community Service & International/Foundation Committees Meeting
Tue 20th August 2019 NO MEETING
Tue 13th August 2019 NO MEETING
Tue 6th August 2019 Business Meeting
Stewards: Brian Toms & Roger Trembath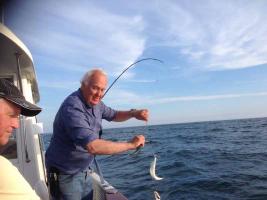 Tue 30th July 2019 Fishing Trip
Tue 23rd July 2019 Social/Youth Services & Membership Committees Meeting
Tue 16th July 2019 Speaker Meeting
Speaker: Stephanie Anderson "Young Enterprise" Stewards Graham Worrall & John Wilkins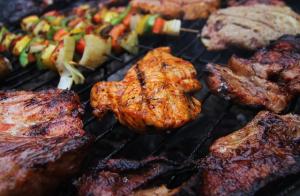 Tue 9th July 2019 Past President's Barbecue
Thu 4th July 2019 Council Meeting
at David Horne's
Tue 2nd July 2019 Business Meeting
Stewards: Gareth Scott and Brian Sheppard
calendar
district events
local events