Completed meetings and events 2016-2017
Mon 19th June 2017 Club Assembly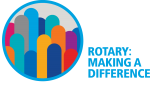 Incoming President and his Committee Chairs to present and agree plans for the next Rotary Year.
Mon 12th June 2017 Dinner speaker - Andy Smith

Bio Mass - The Future. Host: Mike Southall
Mon 5th June 2017 Visit to Knaptoft Hall Farm STARTS AT 6.00 PM

A visit to see cows being milked in a rotary milking machine at Knaptoft Hall Farm with supper at the Black Horse,Walcote.
Satnav: use postcode LE17 6PA - otherwise click "READ MORE>>" . Choice of menu - book with Brian Sercombe. WEAR ROBUST FOOTWEAR
read more...
Mon 29th May 2017 Bank Holiday: No meeting
Whitsun Bank Holiday - no meeting
Mon 22nd May 2017 Dinner: Speaker Geoff Smith Lutterworth Museum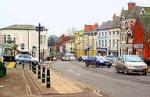 Host: Mike Southall. PLEASE NOTE WE ARE EATING AND MEETING DOWNSTAIRS
Mon 15th May 2017 Annual General Meeting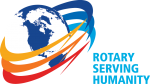 President Pete and his committee chairs to review the club's achievements during the Rotary Year 2016-17
Mon 1st May 2017 Bank Holiday

May Bank holiday - no meeting
Mon 24th April 2017 Dinner - Speaker Dougie Wright

Host: David Orton
Mon 10th April 2017 Dinner - Speaker Adrian Walker "Loros"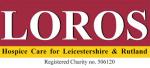 Host Graham Oatridge
Mon 3rd April 2017 Dinner Meeting. Speaker: John Redmond. Host: Roger May

Our honorary member John will give us an update on the Sir Frank Whittle Studio School and the rigours of its recent OFSTED audit.
Mon 27th March 2017 Dinner speaker - Rev. Alison Iliffe "A Curate's Study Trip to Trichy Tanjore - South India"

Host: Peter Lawrence
Mon 20th March 2017 Business Meeting
Please make every effort to attend
Mon 13th March 2017 Dinner - speaker - Rtn Malcolm Riddle (Blaby Meridian)

Leicester's Trams
Mon 6th March 2017 Committee Meetings

Our speaker from MIRA has had to cancel - instead we will break into committees after the meal
Mon 27th February 2017 Dinner- Speaker Gary Lowe - Host: Martin Kind

Wishes for Kids is a Leicester-based charity to benefit children or young people who are life-limited, have experienced a life changing physical or emotional trauma, have suffered major abuse or have been diagnosed as HIV positive
Mon 20th February 2017 Business & Committees Meeting

Please make every effort to attend
Mon 13th February 2017 Dinner - speaker - Bob Parfitt - Ukraine Childrens' Hospice (Partners & Inner Wheel Welcome)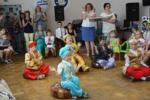 Rtn Bob Parfitt (Wellingborough Hatton) is the founder of Refugee Relief. He has pursued many mercy issues over the years, especially in Croatia. He will speak about a new project to create a first hospice in Chernihiv in the Ukraine. Host: Duncan Haworth
Mon 6th February 2017 CHARTER NIGHT 2017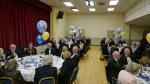 The Rotary Club of Lutterworth Wycliffe (founded in 1987) celebrated 30 years of service on the evening of February 4 by holding its Charter Night.
read more...
Mon 30th January 2017 Dinner -speaker Jane Beaumont - Lutterworth Enterprise Centre

Jane will explain the changes within the Enterprise Centre, what they do and how we can help them.
Host: Rob Blackman
Mon 23rd January 2017 Dinner speaker Madalyn Morgan PARTNERS NIGHT

Madalyn was brought up in the Fox pub, ran a successful business in the town, went to Drama College and now writes books.
Host: David Elliott. PLEASE BOOK IN WITH ROGER MAY
Sun 22nd January 2017 Rotary Young Musician 2016/2017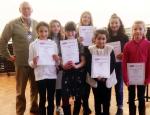 The Rotary Young Musician competition was held at Lutterworth High School on the 22 January 2017 at 2:00 pm
read more...
Mon 16th January 2017 Joint Lunchtime Meeting with RC of Lutterworth

There will be no meeting Monday Evening. To attend the joint meeting Wycliffe members should book in with Club Secretary Roger May before 6pm Friday 13th January
Mon 9th January 2017 Dinner Meeting. Speaker Gary Fairfield (Rainbows)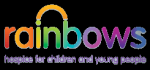 At the WYCLIFFE ROOMS. Host: David Elliott
Mon 26th December 2016 No Meeting - Bank Holiday
Enjoy your Christmas!
Mon 19th December 2016 No Meeting
Christmas Week
Mon 5th December 2016 Dinner - Speaker Steve Smith host Geof Cobbe
It's a long ride to Gambia
Mon 28th November 2016 - Tue 29th November 2016 Dinner -speaker TBA. Host Dennis Chedgey
Media presentation - Helen Shirley
Mon 21st November 2016 Business & Committees

Preceded by Dinner
Mon 14th November 2016 Special General Meeting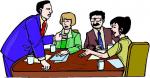 Election of Officers for Rotary Year 2017-8
read more...
Mon 7th November 2016 Dinner -Speaker Erica Perkins "Nursing in Afghanistan"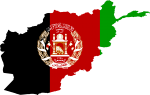 Host: Graham Bundock
Mon 31st October 2016 Dinner with Partners - Speaker Dr. Susan Tebby - "Wind & Watermills of Lutterworth"

Susan Tebby is a fascinating speaker and is tailoring her presentation specifically for the partners evening. Host: Peter Boulton
Mon 24th October 2016 Dinner Speaker - Teresa Phillips "An Ethiopian Hospital"
Host Rob Blackman
Mon 10th October 2016 Dinner: Speaker Allan Rimmer, "How to Restart Life Over 60"

Host: Nigel Bones
read more...
Mon 3rd October 2016 Dinner Speaker : Kat Wells - Lutterworth Judo Club

Host Roger Bicknell
Mon 26th September 2016 Dinner : Sophy Newton, Marriott Family of Cotesbach
Host Tony Bailey
Mon 19th September 2016 Dinner; Business meeting
host Pete Sweatman
Mon 12th September 2016 - Wed 21st September 2016 Ron Spiers Market Harborough Rotary - Daff & Clangers
Host Tony Baxter
Mon 5th September 2016 Dinner: Speaker Mick Manns, Fletcher

Host: Ian Atchison
Mon 29th August 2016 No meeting- Bank Holiday
Mon 22nd August 2016 Dinner Speaker Rtn Chris Davis -VTT Trip to Ethiopia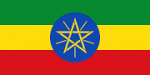 Host Phil Ashton. Chris is a future DG and is organising a Vocational Training Team trip to Ethiopia with the theme of "chronic pain relief". This will be funded by a Rotary Foundation Global Grant
Mon 15th August 2016 Dinner Business Meeting
Host Pete Sweatman
Mon 8th August 2016 Dinner- Visit of District Governor John Dehnel

Host: Pete Sweatman
John is a keen pilot and is pictured in front of his plane on the far left.
Mon 1st August 2016 Scatter Night

No meeting at the Greyhound.
Mon 25th July 2016 Dinner (Joint Meeting with the Rotary Club of Lutterworth). Speaker Judy Fitz-Hugh

Host Pete Sweatman: Judy FitzHugh "The last National Polio Immunisation Day, India"
read more...
Mon 18th July 2016 - Thu 21st July 2016 Dinner, Business Meeting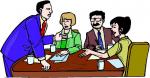 Host Pete Sweatman
Mon 11th July 2016 Dinner, Speakers Mike and Lynn Wood:- The History of the Turks and Caicos Isles

Host : Pete Sweatman
Mon 4th July 2016 dinner : club handover
host Nigel Bones
future
calendar
district events
local events