Completed meetings and events 2016-2017
Tue 27th June 2017 Time to sort the Ducks for next year!
Tue 20th June 2017 Speaker Robin Macey talking about his experiences in hot air ballooning. Host David Fountain
Tue 13th June 2017 Presidents night. (Picture from Nottingham Trent University)
Tue 6th June 2017 A talk by Denis Readhead RNLI. Host Mike Hall. Photo:by Dave James
An interesting talk is in store for us all.
Tue 30th May 2017 No Meeting. Spring bank Holiday week
Tue 23rd May 2017 Club Assembly
Tue 16th May 2017 There and Back by our very own Bruce Eastman.
Tue 9th May 2017 District Assembly Reports
Sat 6th May 2017 District Assembly
Time to get updated.
Fri 5th May 2017 Pate and Pudding Evening
A great night of good food and fellowship.
Tue 2nd May 2017 No Meeting - May day holiday week
Tue 18th April 2017 No Meeting Easter
Tue 11th April 2017 Satellite Clubs by Rtn. Dick Parsley
Tue 4th April 2017 Fellowship evening
Tue 28th March 2017 Bob Parfitt talking about the Revival Centre in the Ukraine.
The Revival Center was established in 1996, with the help of the British people.They are now looking to provide an hospice on site.
Tue 21st March 2017 Speaker Host Paul Miles
A membership night.
Mon 13th March 2017 Monday.. Mother Club 7 for 7.30pm. A talk about the Warning Zone
Tue 7th March 2017 Reports + Business Meeting.
Thu 2nd March 2017 District Council Meeting
Meeting at Corby
Tue 28th February 2017 Scatter Week
Visit other clubs
Tue 21st February 2017 Young Writers
A night of stories and fellowship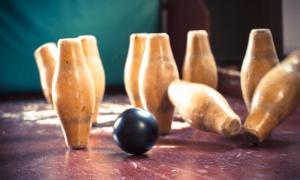 Tue 14th February 2017 Fellowship Night. Minor sports skittles evening.
Watch this space for full details.
Tue 7th February 2017 Business Meeting
Tue 31st January 2017 Jenny Perry-- Local Area Fundraising Manager for RNIB
Talking Books
Fri 27th January 2017 Race Night
Come and have some fun
Tue 24th January 2017 No Meeting
Tue 17th January 2017 - An interesting speaker tonight, Paul McCandless, Barrister at Law, who will be giving a talk about Lawyers, and Barristers in general. Look out for myth busting.
Your Host Bill Watson
Tue 10th January 2017 Joint meeting with Mother Club. Gilly Haines and Helen Stamp (Coalville R.C) recounting their experiences of the National Immunisation Day in India
Tue 3rd January 2017 Business Meeting
Tue 27th December 2016 No Meeting
Tue 20th December 2016 No Meeting
Tue 13th December 2016 Christmas Party
Tue 6th December 2016 Fellowship Night. A look at the workings of our web and Facebook. Might even twitter!!
Tue 29th November 2016 November 29th. Welcome Rev Lauretta Wilson.. Faith and Art
David Hayes host.
Tue 22nd November 2016 S.G.M
Tue 15th November 2016 Speaker Ian Turner on his Jam and Chutney business
Host Maurice Small
Tue 8th November 2016 Fellowship Night
Tue 1st November 2016 New Member Terry.... Job talk
Tue 25th October 2016 Welcome Barry Hackett 1070 Foundation Team "" Polio Eradication.
Tue 18th October 2016 Welcome to John Dehnel District Governor
Tue 11th October 2016 Business Meeting
Sat 8th October 2016 Coffee Morning
St. Andrew's
Tue 4th October 2016 No Meeting
Tue 27th September 2016 Speaker Host Roger Hutchinson
Tue 20th September 2016 Conference Reports
Sat 17th September 2016 District Conference
Nottingham
Tue 13th September 2016 Business Meeting
Tue 6th September 2016 Fellowship Night
Sun 4th September 2016 Sutton Bonington Show
Out with the membership stand.
Tue 30th August 2016 No Meeting
Tue 23rd August 2016 Talk on Trade Boxes.
R. Hornsby introduces Alan Geeson
Tue 16th August 2016 Petanque!
Tue 9th August 2016 Business Meeting
Tue 2nd August 2016 B.B.Q
Tue 26th July 2016 Andrew Fuller - 'Stanford Hall - Defence and National Rehabilitation Centre (DNRC)
read more...
Tue 19th July 2016 Crazy Golf
Charnwood Golf Centre 7.15pm
Mon 18th July 2016 District Council meeting
Council meeting
Tue 12th July 2016 Speaker Host Fred Thomson
Stephen Ramsden, Farm Director at the University of Nottingham Sutton Bonington campus.
Tue 5th July 2016 Change of Officers
With Mother Club
calendar
district events
local events