Completed meetings and events 2020-2021
Mon 25th January 2021 Ian George
Title to be confined
Mon 18th January 2021 Rob Fenton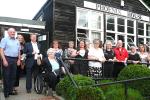 Speaker Rob Fenton on the Phoenix House Story
Mon 11th January 2021 Business Meeting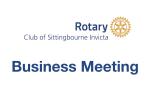 Business Meeting
Mon 4th January 2021 Meeting in Small Groups
On Zoom using Breakout Groups
Mon 28th December 2020 Bank Holiday - No Meeting
Bank Holiday
Mon 21st December 2020 Christmas Entertainment via Zoom
A light-hearted event including a Christmas Quiz plus music, readings and other input from members and friends.
read more...
Mon 14th December 2020 Christmas Memories via Zoom
Rotarians sharing some personal memories of Christmas
read more...
Mon 7th December 2020 Annual SGM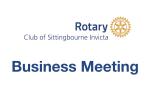 Special General Meeting
Mon 30th November 2020 Speaker - Richard Ingram
What Next For Grassroots Cricket
read more...
Mon 23rd November 2020 Meetings in Small Groups on Zoom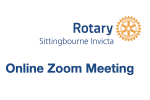 Small groups to discuss and report back on various topics
Mon 16th November 2020 Speaker - Julia Watling
An Update on Swale CVS over the last few months and on their Christmas plans.
Via Zoom
Mon 9th November 2020 Business Meeting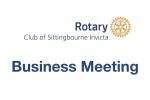 This will be a Zoom meeting
Mon 2nd November 2020 John Fisher - Talk on Rum
Zoom Meeting
read more...
Mon 26th October 2020 Zoom Meeting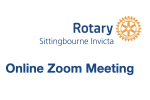 Meeting with breakout sessions, on zoom, to discuss fundraising and local charity support
Sat 24th October 2020 World Polio Day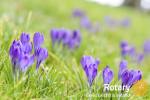 Advocating an end to polio throughout the world
read more...
Mon 19th October 2020 "Tall Tales from An Old Submariner"
Don Soppitt will speak on "Tall Tales from An Old Submariner"
Via Zoom
Mon 12th October 2020 Business Meeting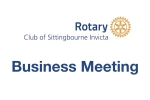 This will be a Zoom meeting
Mon 5th October 2020 Speaker Evening
This will be a Zoom meeting
Mon 28th September 2020 DG Brian Dunne
This will be a Zoom meeting
Mon 21st September 2020 Janice Hook
This will be a Zoom meeting
Mon 14th September 2020 Business Meeting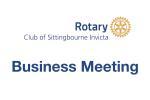 This will be a Zoom meeting
Mon 7th September 2020 General Get Together
General Get Together - 1st Meeting Back after COVID-19 Lockdown
Mon 31st August 2020 No Meeting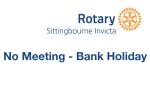 August Bank Holiday
Mon 10th August 2020 Business Meeting via Zoom
Business Meeting via Zoom
Mon 13th July 2020 Business Meeting via Zoom
Business Meeting via Zoom
future
calendar
district events