Completed meetings and events 2020-2021
Wed 13th January 2021 Guide Dogs Presentation by Jamie Weller

Jamie from the Guide Dogs for the Blind Association will give us a talk about the Charity and how they are coping during the pandemic.
Wed 16th December 2020 Christmas Party - Social event including guests

Join in the fun for the Christmas party online. Quiz, music, chats.
read more...
Wed 25th November 2020 SGM
Wed 18th November 2020 Update from District Governor, followed by District Quiz

After a short update we will be taking part in the District Quiz. Family and friends are welcome to join us.
read more...
Wed 11th November 2020 CHANGE OF PLAN - Committees evening

Deferred from October. This evening will be Committees. Last one before the end of the year.
Wed 4th November 2020 Update on Christmas Activities

Nic will give us an update on what Rotary in Northwich are planning this year for Christmas activities.
Wed 28th October 2020 Ruthin Charter Night

Chance to support other local clubs, and to have a fun evening.
Black Tie - bring your own bottle :-)
Wed 21st October 2020 Update from Cheshire without Abuse

This is a charity we have supported in the past, and also who have been involved with the Northwich in Isolation Group. Saskia will give us an update of what they have been up to and how our donations and input have helped
Tue 20th October 2020 Christmas Committee meeting

For Committee members, but if anyone else wants to join then let us know.
Wed 14th October 2020 Break away week - a week off to do your own thing. Organise your own socially distanced Social Event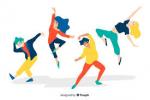 Tue 13th October 2020 Virtual Santa Grotto Info evening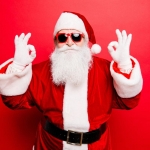 Information evening for anyone interested in finding out more about the Virtual Santa Grotto project. Let me now if you are interested in joining to find out more.
Thu 8th October 2020 Christmas Committee meeting

For Committee members, but if anyone else wants to join then let us know.
Wed 7th October 2020 Members talk - UK energy market, surviving Covid

RNVR member, Neil gives us an insight into how they manage to keep the lights on, even with Pandemic crisis.
Wed 30th September 2020 Club visits - no meeting this week
Fri 25th September 2020 Golf Tournament - Weaver Valley Rotary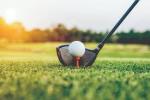 Join in the competition. For more details contact davecarter878@gmail.com
Wed 23rd September 2020 Committees Evening
Wed 16th September 2020 Working together in Northwich - the Council's role in Northwich and how we can help

Chris Shaw from Northwich Town Council, will tell us of the exciting plans for Northwich and how we can get involved
Wed 9th September 2020 Rotary Gin - supporting 'End Polio Now' Campaign

Herbert Chatters came to tell us all about the Rotary Gin, and the successful fundraising campaign.
Wed 2nd September 2020 Life Education - current projects and how is COVID affecting things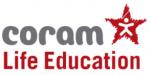 Rachel from Life Education, will be telling about some of the work they are doing currently, and how the current Pandemic situation is affecting their work.
Wed 26th August 2020 Committees Evening
Wed 19th August 2020 Antarctica - Politics, Science and Adventure. A personal story

A talk by Jonathan Walton. Open to guests, all welcome to come along and find out more.
read more...
Wed 12th August 2020 Summer walk with partners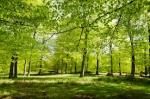 Leisurely 1 hour walk around Anderston and Marbury Park. Hopefully ending with a Socially distanced drink at The Stanley Arms. Event open to partners, family and friends.
Fill in the doodle poll in the Details to register your interest
read more...
Wed 5th August 2020 Presentation about Tiny Steps, a local charity helping children with additional needs

Martin Clifton will be telling us more about the work they do in the local area.
read more...
Wed 29th July 2020 Club visits - no meeting this week
Tue 28th July 2020 Council Meeting
Regular council meeting - at Bill's house
Wed 22nd July 2020 Committee Evening
Wed 15th July 2020 Talk from Northwich Baby Bank

Nika Golden will tell us more about Northwich Baby Bank and what they are doing to help during the current Pandemic
Wed 8th July 2020 Quiz night - all welcome to join in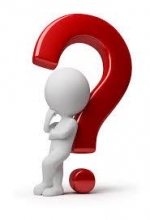 Come and test your brain cells, keep them active. Fun quiz for all to join in.
Wed 1st July 2020 Presidents Handover - followed by Happy Memories

Members photos to give us some great stories and memories. Send in your photo.
read more...
future
calendar
district events
local events