Completed meetings and events 2016-2017
Fri 30th June 2017 Club Assembly
Fri 23rd June 2017 Fellowship Meeting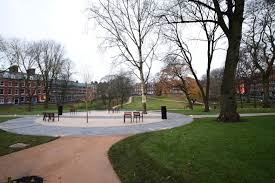 Fri 9th June 2017 Visit and guided talk aroung the new Winckley Square Gardens
Ruth Jenkins the Project Officer for Winckley Square from
Groundwork Cheshire, Lancashire & Merseyside will take us on a tour of the redeveloped gardens with breakfast in a local café.
Fri 2nd June 2017 Club Business Meeting
Fri 26th May 2017 Fellowship Meeting
Fri 19th May 2017 Guest Speaker Monica Placzek
Monica comes to talk to us
Fri 12th May 2017 Guest Speakers Mike Greer & Nicola Terry
Deafway's new CEO Mike and Development Worker Nicola visit to talk about their trip to the Nava Jyoti School
Tue 9th May 2017 Club Council
Fri 5th May 2017 Club Business Meeting
Fri 28th April 2017 Fellowship Meeting but Neil Fletcher will speak to update members about the Ribble Way Run.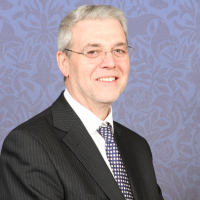 Fri 21st April 2017 Guest Speaker Vice Chancellor of UCLan Prof. Mike Thomas
Mike Thomas UCLan Vice Chancellor will talk about his role at The University and plans for the future
Fri 14th April 2017 Good Friday - no meeting
.
Tue 11th April 2017 Club Council
Fri 7th April 2017 Internal Speaker Room 101
In a change to our advertised programme 3 Club members will each talk for 5 minutes about their pet hate and the meeting will vote as to which goes in room 101
Fri 31st March 2017 Fellowship Meeting
Fri 17th March 2017 Technology Tournament
Our traditional support for this competition - venue to be confirmed.
Tue 14th March 2017 Club Council

Fri 10th March 2017 Sue Thompson Rosemere Cancer Support
Come and hear Sue talk about how Rosemere helps to improve the lives of people across the NW touched by cancer.
Fri 3rd March 2017 Club Business Meeting
Fri 24th February 2017 Fellowship Meeting
Tue 14th February 2017 Club Council
Fri 3rd February 2017 Club Business Meeting
Fri 27th January 2017 Fellowship Meeting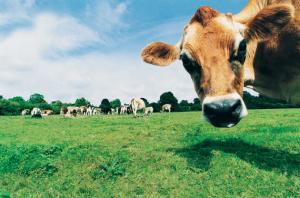 Fri 20th January 2017 Guest Speaker Glyn Davies
A Veterinary Miscellanea local recently retired vet Glyn talks about his experiences.
Tue 10th January 2017 Club Council
Fri 6th January 2017 Club Business Meeting
Fri 16th December 2016 Christmas Breakfast
Tue 13th December 2016 Club Council
Fri 9th December 2016 Club Christmas Meal
..... we return to Bartle Hall for our annual pre-Christmas celebration!
Fri 2nd December 2016 Club Business Meeting
Fri 25th November 2016 Fellowship Meeting
Thu 24th November 2016 District Quiz 2nd Round
We battle our brains against friends of the Poulton Club at the Fulwood Conservative Club, Blackpool Road, Fulwood. Team please note change of venue from last time
Fri 18th November 2016 Peter Wiltshire - Route 66
Rtn Peter Wiltshire PP Rotary Club of Lancaster Loyne visits to talk about his recent trip following Route 66 in the USA. Afterwards you can stay on for the Rotary bulb planting around St Peter's and UCLan Library- don't forget your bulb planting tool.
Fri 11th November 2016 Guest Speaker Andy Cameron
My new job talk, it might be dragon boat racing, it might be .... well, you won't know if you don't come. Get there early for a back seat!
Tue 8th November 2016 Club Council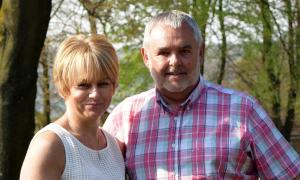 Fri 4th November 2016 Visit by the District Governor
Fri 28th October 2016 Fellowship Meeting
Fri 21st October 2016 Callum Fletcher Guest Speaker
The Journey Mongolian 2016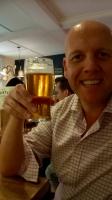 Fri 14th October 2016 Our own Simon Challenger's job talk, we'll find out what he does.
He's tall, he's careful with his brass, he's from Yorkshire - what more is there to him? Come and find out.
Fri 7th October 2016 Club Business Meeting

Mon 3rd October 2016 District Quiz
We 'stick' friends at the Rotary Club of Blackpool Palatine in the 1st round of the district quiz at Fulwood Bowling Club, Victoria Road, Fulwood - please get there for 7.15 for a prompt start at 7.30pm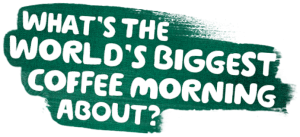 Fri 30th September 2016 Macmillan Coffee Morning
Our annual Coffee Morning where members bake cakes and sell them to unwitting colleagues, it's a good laugh and raises money for a good cause
Fri 23rd September 2016 Fellowship Meeting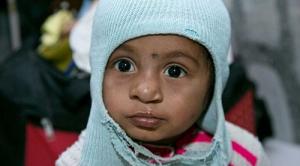 Fri 16th September 2016 Guest Speaker Dave Severns Jones
Dave visits us to talk about the work he is involved with in India and the Charity NCF helping children affected by Cleft Palate.
Tue 13th September 2016 Club Council
Fri 9th September 2016 Guest Speaker - Jordan Baker
We welcome Jordan our RYLA student to tell us about his experiences.
Fri 2nd September 2016 Club Business Meeting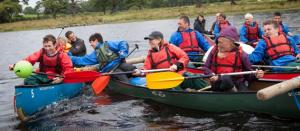 Fri 26th August 2016 Guest Speaker Peter Myerscough
Peter was sponsored by our club and spent a week at the Calvert Trust earlier this year, he'll come and tell us something about his experience
Thu 25th August 2016 Quiz Night
We're joining colleagues from Preston Rotary Club in a Quiz Night at Fulwood Conservative Club - all welcome

Fri 19th August 2016 Speaker North West Blood Bikes
Come and hear about this innovative service which ensures vital blood supplies get to hospitals and people who need it across our region
Fri 5th August 2016 Club Business Meeting
Fri 29th July 2016 Rtn Richard Lea
..... to inform members in relation to the Rotary Youth Speaks Competition
Fri 22nd July 2016 Fellowship Meeting
Fri 15th July 2016 Speaker - Laura Collins
Laura and her colleagues come back to tells about their experiences in Uganda
Fri 8th July 2016 Club Business Meeting
Fri 1st July 2016 Business Meeting
It's the 1st of the month and it's a Friday so that means just one thing - it's our business meeting - Yay!!!
calendar
district events
local events