Completed meetings and events 2018-2019
Sun 23rd June 2019 25th Charter Tea
To celebrate our 25th Charter as a Rotary Club, please join us for Entertainment and a summer tea at the Folly in Napton.
read more...
Thu 11th April 2019 - Thu 4th April 2019 Learn to Relax
Jade from Mind will help us to de-stress.
Thu 28th February 2019 Global Virtues Week
Students from Southam College with tell us about their programme for understanding the world around them.
Thu 14th February 2019 Valentine's Night
Bring your partner for a celebration
Thu 7th February 2019 Youth Speaks
As a club we scatter and join Warwick club for the area heat.
Fri 25th January 2019 Burns Night
We will have a Piper to play, a Haggis to "cut you up wi' ready slight", and to be addressed in the traditional way. We have an excellent set of Whiskies to taste as well, plus a classic Burns Night Supper.
read more...
Thu 27th December 2018 No Meeting
Bank Holiday week
Thu 20th December 2018 Christmas Dinner
Time to celebrate the season together
Thu 6th December 2018 Special General Meeting
Time to elect the team for the next Rotary' year.
read more...
Thu 29th November 2018 St Andrews Night
Celebrating Scotland's patron saint.
Thu 25th October 2018 Helpin hands in Taiwan

Emily tells us about her recent visit to Taiwan.
Thu 27th September 2018 A Taste of Leamington
Linda John of Royal Leamington Spa Club will talk to us about organising of 'A Taste of Leamington.'
Thu 23rd August 2018 Business Meeting and District Governor Visit
The DG joins us as we update everyone on our pending projects.
Thu 12th July 2018 World Scout Jamboree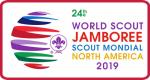 The World Scout Jamboree is an educational event that brings together the world's Scouts to promote peace and mutual understanding and to develop leadership and life skills.
future
calendar
district events
local events