Completed meetings and events 2018-2019
Thu 25th October 2018 Helpin hands in Taiwan

Emily tells us about her recent visit to Taiwan.
Thu 27th September 2018 A Taste of Leamington
Linda John of Royal Leamington Spa Club will talk to us about organising of 'A Taste of Leamington.'
Thu 23rd August 2018 Business Meeting and District Governor Visit
The DG joins us as we update everyone on our pending projects.
Thu 12th July 2018 World Scout Jamboree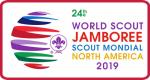 The World Scout Jamboree is an educational event that brings together the world's Scouts to promote peace and mutual understanding and to develop leadership and life skills.
future
calendar
district events
local events