Completed meetings and events 2016-2017
Tue 27th June 2017 Whatever
Tue 20th June 2017 Business Meeting
Tue 13th June 2017 Club Assembly
Tue 6th June 2017 Projects
Tue 30th May 2017 Boules Night shoscombe
Tue 23rd May 2017 Whatever
Tue 16th May 2017 AGM and Business
Wed 10th May 2017 Bath Races - Lansdown
First Race 17:30
Tue 9th May 2017 No Meeting- Bath Races on 10th instead
Tue 2nd May 2017 Projects
Tue 25th April 2017 Past Members Meeting
Tue 18th April 2017 Business Meeting
Tue 11th April 2017 Whatever
Tue 4th April 2017 Projects
Tue 28th March 2017 Job Talk
Tue 21st March 2017 Business Meeting
Sat 18th March 2017 Charter Night
Cameley Lodge
Tue 14th March 2017 Whatever
Tue 7th March 2017 Projects
Tue 28th February 2017 Whatever
Tue 21st February 2017 Business Meeting
Tue 14th February 2017 Speaker
Tue 7th February 2017 Committees
Tue 31st January 2017 Ten-pin bowling
Tue 24th January 2017 RYLA students presenting followed by Business Meeting
Tue 17th January 2017 Club Council
Tue 10th January 2017 Big Pitch Presentations at Centurion
Tue 3rd January 2017 Committees
Tue 27th December 2016 No Meeting
Tue 20th December 2016 Business Meeting
Tue 13th December 2016 Speaker
Sat 10th December 2016 Christmas Dinner
Holcombe Inn
Tue 6th December 2016 Committees
Tue 29th November 2016 No 6 Greek Restaurant
Tue 22nd November 2016 Special General meeting to elect officers for 2017/8
Tue 15th November 2016 Club Council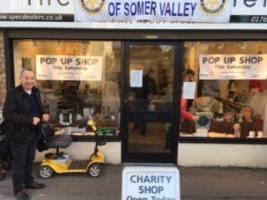 Sat 12th November 2016 - Sat 17th December 2016 Pop-up shop at 89, High Street, Midsomer Norton
The club opened its first pop-up shop at 89 High Street Midsomer Norton in partnership with Age UK (BANES) in November 2016 and is actively looking for another shop in 2019.
read more...
Tue 8th November 2016 Speaker Night - Martyn Russell local magistrate
Tue 1st November 2016 Committees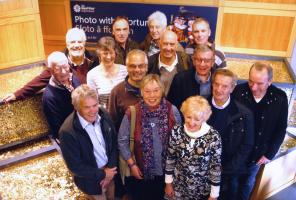 Wed 26th October 2016 2016 Royal Mint visit
14 members and friends made the trip to Lantrissant for a very enjoyable pub lunch at the Cross Inn followed by a vist to the new Royal Mint Experience.
read more...
Tue 25th October 2016 Business Meeting
Tue 18th October 2016 Club Council
Wed 12th October 2016 Walking tour of Bath
Tue 4th October 2016 Committees
Tue 27th September 2016 Business Meeting
Tue 20th September 2016 Club Council
Tue 13th September 2016 Mike Rowland speaks about the Clifton Suspension Bridge
Tue 6th September 2016 Committees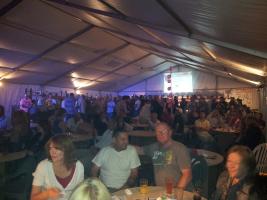 Fri 2nd September 2016 - Sat 3rd September 2016 10th Wessex Beer and Cider Festival
The 10th Wessex Beer Festival at our brand new venue in Chilcompton was a great success with a fantastic selection of beers and ciders and some fine live bands on stage.
read more...
Tue 30th August 2016 Boules night at Shoscombe village hall
Tue 23rd August 2016 Business Meeting
Tue 16th August 2016 Club Council
Tue 9th August 2016 John Barkle's memories of a village grocer
Tue 2nd August 2016 Committees
Tue 26th July 2016 Business Meeting
Tue 19th July 2016 Club Council
Tue 12th July 2016 Speaker - Adrian Dando
Tue 5th July 2016 Committees
calendar
district events
local events