Completed meetings and events 2015-2016
Tue 21st June 2016 20th Anniversary Celebration & Presidential Handover in pictures

read more...
Tue 29th March 2016 Dinner with speaker - Dorothy Dix & Greg Wilkinson, Creating Better Futures
This evening we learn more about the charity, Creating Better Futures, devoted to meeting the educational and welfare needs of vulnerable children in Zimbabwe.
Sat 26th March 2016 2016 Easter Bunny Collection - £401.85 raised

Tue 15th March 2016 Dinner with Speaker - Zoe Lane, Headway
Join us at Easthampstead Conference Centre to hear more about the charity, Headway, that promotes an understanding of all aspects of brain injury and provides information and support to survivors their families and carers.
Tue 16th February 2016 Meeting, with speaker from Honeypot Children

Honeypot provides both respite breaks and outreach support to young carers and vulnerable children, many of whom would otherwise have nowhere to turn. It is the only charity in the UK offering consistent support throughout childhood; from age 5 to 12.
Tue 2nd February 2016 Meeting, with speaker from First Days Children's Charity
First Days is a small charity; with big ambitions. It is aims to provide those who most need it in Wokingham Borough with baby equipment, clothes, furniture, toys and essential items, which have been donated by others in the community.
Tue 17th November 2015 Dinner with speaker - Rhiannon Hopkin, Challengers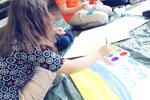 Challengers is a registered children's charity dedicated to providing exciting and challenging play and leisure opportunities for disabled children and young people. They do it through play and youth centres in Guilford and Farnham.
Sun 8th November 2015 Rotary Club of Crowthorne & Sandhurst Remembers
President, Martin Spooner, and Treasurer, Leigh Welham, participated in Services honouring those who have died in violent conflicts around the world. The occasion was particularly poignant for Club members with family in the Armed Forces.
Tue 29th September 2015 Dinner with speaker - Fred King, Rotary District Governor for Thames Valley Area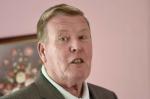 Tonight we meet our District Governor, a man who is eminently qualified to lead the district through times of change.
read more...
Tue 15th September 2015 Business Meeting
Club meets to discuss business and prepare for fund-raising events such as the Beetle Drive at Morgan Recreational Centre, Crowthorne, on Sat 17 Oct at 18:30.
Tue 1st September 2015 Dinner with speaker - Berkshire Lowland Search & Rescue
Anticipate to be awed by the compassion and dedication of Berkshire Lowland Search and Rescue, a volunteer charity that provides skilled searchers to assist police in the search for high risk, vulnerable missing persons such as young children.
Tue 25th August 2015 Council Meeting
Council meets to discuss current business. All Club members welcome, particularly new members who are keen to gain a better understanding of the workings of the Club
future
calendar
local events