Completed meetings and events 2018-2019
Wed 15th August 2018 Horizon Sports Club
Speaker: David Holman
read more...
Wed 8th August 2018 BBQ and Bake-off Competition

Hosted by Rosemary and David at Cadmore End.
Please enter on ticklist if you want to be there. Partners are welcome.
read more...
Mon 6th August 2018 Council Meeting
Sat 4th August 2018 Kid's Day Out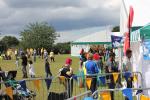 Organiser: David Miller
Wed 1st August 2018 Business Meeting
read more...
Wed 25th July 2018 Rotary Scholar visit

Speaker: Karen Eveleigh
read more...
Wed 18th July 2018 Homelessness in High Wycombe
Speaker: Muriel Reynolds
read more...
Wed 11th July 2018 Bucks New University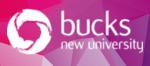 Speaker: Rebecca Bunting - Vice-Chancellor
read more...
Wed 4th July 2018 Club Assembly
First business meeting of the new Rotary Year
read more...
Mon 2nd July 2018 Council Meeting
future
calendar
district events
local events