Completed meetings and events 2018-2019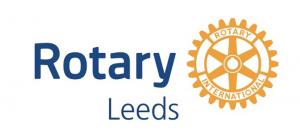 Fri 28th June 2019 Rtn. Nigel Wainman: Rotary Club of Leeds President 2018-19
Presidents Swansong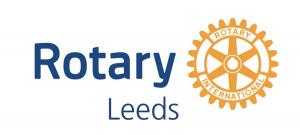 Fri 21st June 2019 Paul Isherwood: The Penny Dropped Community Interest Company
1. The mind of a compulsive gambler - what makes us tick
2. My own child gambling problem - how I overcame it.
3. Gamblers Anonymous - when to expect attending a meeting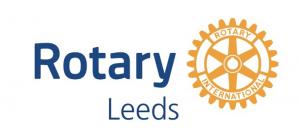 Wed 12th June 2019 Nana Tomisige : Global Grant Scholar
Cultural differences between the U.K. and Japan

Sat 8th June 2019 District Council, Fulford, York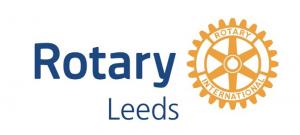 Fri 7th June 2019 Jonathan Williams FRSA : FareShare Yorkshire
The need for food in hundreds of vital frontline organisations across Leeds and Yorkshire, and how surplus food – so-called 'food waste' – can act as the solution.
Sat 1st June 2019 - Wed 5th June 2019 Rotary International Convention
RI Convention, Hamburg, Germany.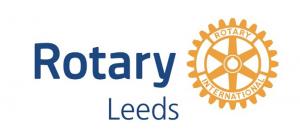 Fri 31st May 2019 Rtn Stuart Mills : 'The grass isn't always greener'
A story about how life is not always what it seems and the consequences
Thu 30th May 2019 - Sun 2nd June 2019 Visit to RC Braunschweig-Richmond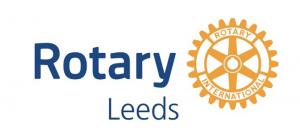 Fri 24th May 2019 Club Assembly
All members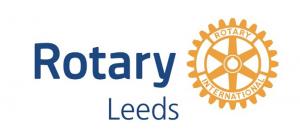 Fri 17th May 2019 Ms Anna Smith: Flautist Music Performance
Cooke Webster prize winner 2018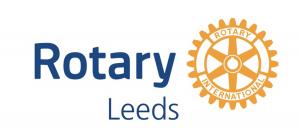 Thu 16th May 2019 Council Meeting
Park Plaza Hotel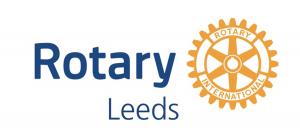 Fri 3rd May 2019 Committee Meetings
Committee Meetings after lunch

Sat 27th April 2019 District assembly, Fulford, York

Fri 26th April 2019 Annual General Meeting
Fri 19th April 2019 No Meeting today
Good Friday
Wed 10th April 2019 Rtn David Waddington
My Job Talk
Fri 5th April 2019 Mr Darren Meade:Leeds Cancer Awareness Project
Cancer Screening and the importance of early detection.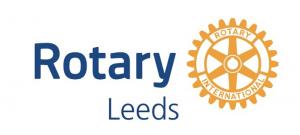 Fri 29th March 2019 Rtn John Miles PHF: Global Sight Solutions
Global Sight Solutions - The Rotary avoidable blindness charity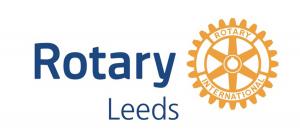 Fri 22nd March 2019 Rtn Dr Anne Raine
The Malawi Project and the Global Grant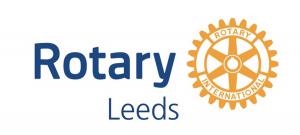 Thu 21st March 2019 Council Meeting
Park Plaza Hotel

Sat 16th March 2019 PEPS (for President-Elect), Fulford, York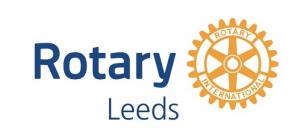 Wed 13th March 2019 Mr David Battersby: Maunby Investment Management Ltd
From Debt to Equity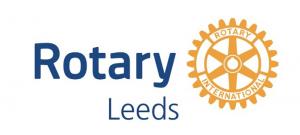 Fri 8th March 2019 Ms Sarah Gamble: The Dogs Trust
The work of Dogs Trust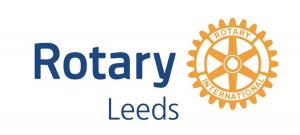 Fri 1st March 2019 Committee Meetings
Committee meetings after lunch
Fri 22nd February 2019 Rtn Andrew Bateman:Rotary International - District 1040 Foundation Grants Treasurer
Rotary Foundation - Our Charity
How it helps projects to improve our Communities at Home and Abroad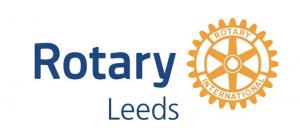 Wed 13th February 2019 Ms Tracey Gregory: Yorkshire Air Ambulance
The Yorkshire Air Ambulance Development and Achievements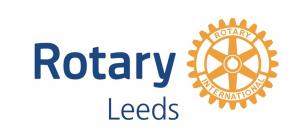 Fri 8th February 2019 Ms Julia Kay: BJ media
Using Jewish dancing for interfaith – with a demo!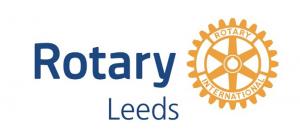 Fri 1st February 2019 Professor David Young:
A Musical Memoir:
Tales from an International Career

Sat 26th January 2019 District Council, Fulford, York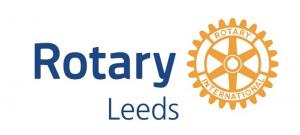 Fri 25th January 2019 Mr Chris Gans: Adel-IT
How to get the best from computers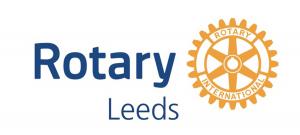 Thu 24th January 2019 Council Meeting
Park Plaza Hotel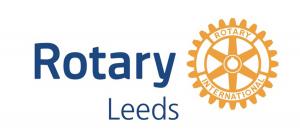 Fri 18th January 2019 Committee Meetings
Committee meetings after lunch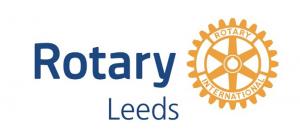 Wed 9th January 2019 Mr John Battle: Chair of Bramley Baths
Mr Battle was formerly the Member of Parliament for the Leeds West constituency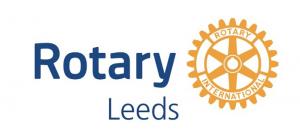 Fri 4th January 2019 Rev John Day: New Year Message
Adviser in Mission Strategy and Church Revitalisation and Assistant Chaplain to the Archbishop of York
Fri 28th December 2018 NO MEETING TODAY
Fri 21st December 2018 NO MEETING TODAY
Fri 14th December 2018 Club Christmas lunch
Please note: Early Start 12 noon.
No Cashier on the day. This is a prepaid lunch.
Wed 12th December 2018 NO MEETING TODAY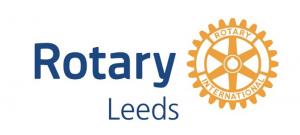 Fri 7th December 2018 Billy Waddington : RYLA Awardee 2018
Billy will speak about his experiences at Hebden Hey - Summer 2018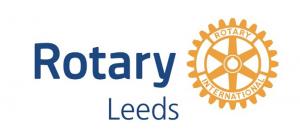 Fri 30th November 2018 Mr Andrew Gowdy: Leeds Beekeepers Association
Bees and Beekeeping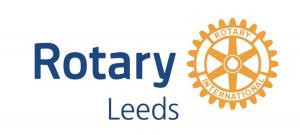 Fri 23rd November 2018 Special General Meeting
All Members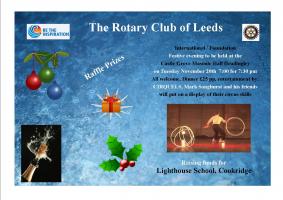 Tue 20th November 2018 Festive evening
An evening of festive fellowship to raise funds for Lighthouse School, Cookridge. This event is now fully-booked.
read more...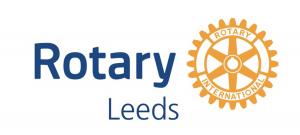 Fri 16th November 2018 No Meeting today
No Speaker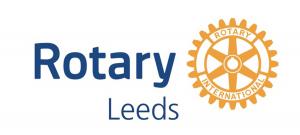 Thu 15th November 2018 Council Meeting
Park Plaza Hotel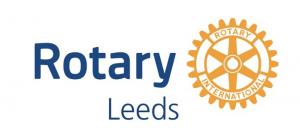 Wed 14th November 2018 Ms Lucy Gray: British Red Cross
The Red Cross response to the UK emergencies in 2017 –
the Manchester and London terror attacks, and the Grenfell Tower fire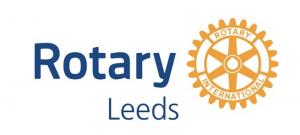 Fri 9th November 2018 Mr John Whelpton: Bowel Cancer UK
Bowel Cancer Awareness : Health and Screening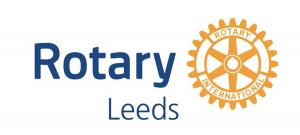 Fri 2nd November 2018 Committee Meetings
Committee meetings after lunch
Fri 26th October 2018 Visit of our patron, the Lord Mayor of Leeds.
Visit of the Lord Mayor and Lady Mayoress of Leeds
read more...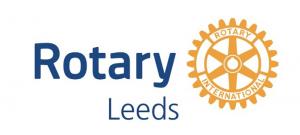 Fri 19th October 2018 Ms Natalie Smith : Lighthouse School
Funding for our new 6th form Functional room to support our students to meet their full potential in meeting their destination

Fri 12th October 2018 - Sun 14th October 2018 District conference, Scarborough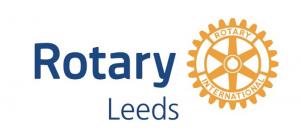 Wed 10th October 2018 Jonathan Straight: Planet Straight
Bin There ; a career in waste and recycling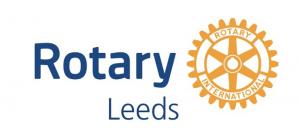 Fri 5th October 2018 Jessica Holland: St Vincent's Support Centre
President's Charity Speaker 2018-19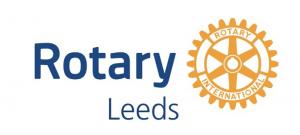 Fri 28th September 2018 Mr Paul Cooper: Principal - Bishop Young Academy
Modern Teaching in an Academy environment

Sat 22nd September 2018 District Council, Fulford, York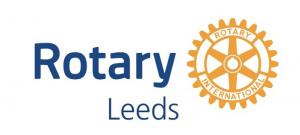 Fri 21st September 2018 Ms Sally Joynson : CEO Screen Yorkshire
The Film and Television Industry in Leeds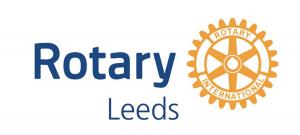 Thu 20th September 2018 Council Meeting
Park Plaza Hotel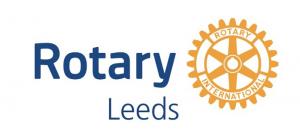 Wed 12th September 2018 Mr Wayne Stephenson: People Matters
People Matters, what we do, what we hope to achieve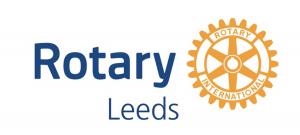 Fri 7th September 2018 Committee Meetings
Committee Meetings after Lunch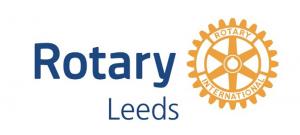 Fri 31st August 2018 Mr Steve Ward: Author
Leeds: a focus for nineteenth century circus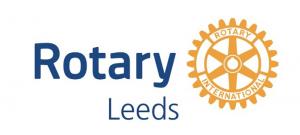 Fri 24th August 2018 Mrs Hilary Lawther : Trustee - The Gambian Schools Trust
The work of the Gambian Schools Trust

Fri 17th August 2018 Visit of District Governor Nigel Arthurs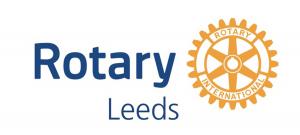 Fri 10th August 2018 No Meeting Today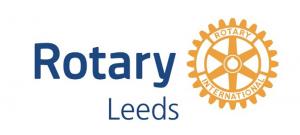 Wed 8th August 2018 Rtn Robert Sladdin: Rotary Club of Calverley
Decline and Fall Yorkshire Style :the story of Wentworth Woodhouse and the Earls of Fitzwilliam who 100 years ago were one of the richest families in the land .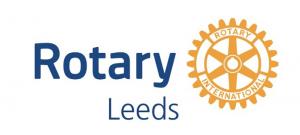 Fri 3rd August 2018 Mr Peter Wrigley: Wateraid
The work and achievements of Wateraid
Sat 28th July 2018 Bowls at Grassington
Annual outing to Grassington for bowls, with dinner to follow.
read more...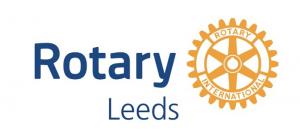 Fri 27th July 2018 Scott Finlay : Dogs for Good
Dogs for Good is a life-transforming charity, creating partnerships between people living with disability and specially trained assistance dogs.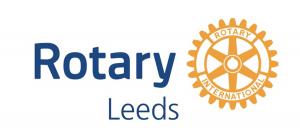 Fri 20th July 2018 Committee Meetings
Meeting of all committees after lunch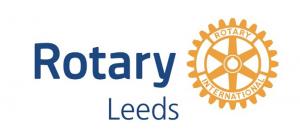 Wed 11th July 2018 Ms Tracy Gregory: Yorkshire Air Ambulance
PLEASE NOTE: THIS MEETING HAS BEEN CANCELLED.
read more...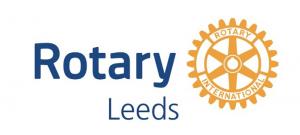 Fri 6th July 2018 Presidential handover
Installation of Rotarian NIGEL WAINMAN as PRESIDENT for the Rotary year 2018-19
calendar
district events
local events