Completed meetings and events 2018-2019
Mon 24th June 2019 Citizen of the Year Award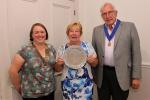 Every year Alsager Rotary makes an award to the Alsager Citizen of the Year - This years award went to Joyce Key, founder of the Keystone Support Centre
read more...
Sat 22nd June 2019 Alsager Rotatary's Sing Along Choir - for Dementia Friends
Alsager Rotary raised the roof at St. Mary's Church in support of Alsager Dementia Friends
read more...
Fri 1st March 2019 - Sun 3rd March 2019 Alsager's Senior Citizens Variety Show
Alsager Service Clubs get together to put on a 2 night free show for 400 people from the Alsager area.
Mon 5th November 2018 10 Pin Bowling Night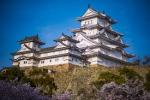 Kate is organising a 10 Pin Bowling night in Hanley with a meal at the China Garden , Festival Park afterwards.
Timing and meal details from Kate.
Members, Partners and Friends all welcome.
future
calendar
district events
local events