Completed meetings and events 2014-2015
Thu 18th June 2015 Social Leftover - a young upcoming pop music group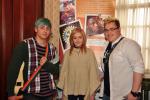 Genre: We vary from genre to genre! From Rock, Indie, Punk, Acoustic or Electric This upcoming group support Cystic Fibrosis charity
Thu 11th June 2015 Fellowship BBQ evening at the Walkers, Bollington Lane,Nether Alderley

BBQ at Roger and Chris Walkers home - Cost £10 in advance to Roger
PLEASE NOTE THERE WILL BE NO LUNCHTIME MEETING
Thu 4th June 2015 Visioning meeting follow up
Follow up from previous weeks meeting with the RC of Stockport
Mon 1st June 2015 Club Council at GMP Sports and Social Club, The Hough End Centre,Chorlton,M21 7SX
Club Council - all RC of Manchester members welcome
Thu 28th May 2015 Evening Visioning Meeting - Stockport Rotary Club, Davenport Park Hotel
Visioning meeting - with our friends at the RC of Stockport,
Davenport Park Hotel, 175-177 Buxton Road, Stockport, Cheshire SK2 6EW
Thu 21st May 2015 Club Assembly
Club Assembly when plans for the next Rotary Year are advised by the President Elect PP Roy Chapman
Thu 14th May 2015 Eamonn O' Neal - Managing Editor MEN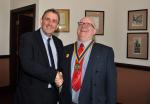 Meeting to be held at the St James Club .Manchester
Thu 7th May 2015 Charter Night - Manchester Communication Academy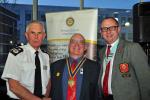 Guest of Honour- Sir Peter Fahy, Chief Constable GMP
Wed 29th April 2015 Chris Laker - Cricket coaching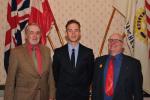 Chris Laker - Cricket coaching and his upcoming 6 month visit to Australia to play cricket
Thu 23rd April 2015 Club AGM
Club AGM
Thu 16th April 2015 Gary McLarnan - Event Organiser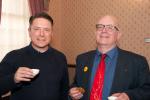 Gary McLarnan
Mon 13th April 2015 - Wed 15th April 2015 Annual Lakeland Break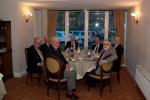 The Rambling section take their annual break to the Borrowdale Gates Hotel in Grange ,The Lake District. A superb hotel at the end of Derwentwater
Thu 9th April 2015 International Lunch with Consular Association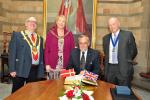 Principal Guest HE Claus Grube The Danish Ambassador
Thu 2nd April 2015 NO MEETING DUE EASTER
THERE WILL BE NO MEETING TODAY DUE TO EASTER
Thu 26th March 2015 Francis House Presentation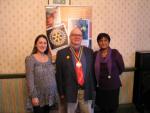 Update on Francis House and cheque presentation from Xmas Arndale collection
Thu 19th March 2015 Fellowship evening Concert- The Ganda Foundation
Craig Pruess is an American composer, musician, arranger and gold and platinum record producer who has been living here in Britain since 1973. He was nominated for a British Academy Award for Best Original Television Music for Moses Jones, wrote the mus
Thu 12th March 2015 Club Committees
Committee meetings
Thu 5th March 2015 NO LUNCHTIME MEETING
Fellowshup evening- Peking Court, Manchester
Chinese Buffet at the Peking Court, 44 Princess St,Manchester M1 6HR
NO LUNCHTIME MEETING
Thu 26th February 2015 NO MEETING TODAY DUE PP PHILIP WEBB FUNERAL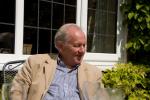 Funeral is at St Marys Church, Nether Alderley 3:00pm
Thu 19th February 2015 Fellowship evening
Details TBA
Thu 12th February 2015 Committee meetings
Committee meetings
Mon 9th February 2015 Club Council meeting- Hough End, Chorlton
All club members welcome
Thu 5th February 2015 Mrs Claire Hewitt -Manchester High Schoiol for Girls
Contribution by private Education to the community
Thu 29th January 2015 Siddika Ahmed - Meeting cancelled due heavy snowfall
Breaking the Cycle UK : http://breakingthecycleuk.org
Thu 22nd January 2015 - Fri 23rd January 2015 1st VP & PP Roy Chapman
Discussion and plans for the next Rotary Year
Thu 15th January 2015 Club committee reports
Club committee meetings and reports
Mon 12th January 2015 Club Council meeting- Hough End, Chorlton
Club members welcome
Thu 8th January 2015 - Pete Horlock- Faith at Work:God. football & Business
Pete will talk about his work as Chaplain to Manchester City FC and his role as a C of E business minister
Thu 1st January 2015 No Meeting
NBo meeting
Thu 25th December 2014 CHRISTMAS BREAK - NO MEETING
NO MEETING
Thu 18th December 2014 NO MEETING - DINNER INSTEAD PREVIOUS EVENING
NO MEETING - INSTEAD THERE IS A FELLOWSHIP XMAS DINNER THE PREVIOUS EVENING AT HOUGH END CENTRE
Sat 13th December 2014 Arndale collection for Francis House Hospice
The Greater Manchester Police Male Voice Choir join us in this annual event to collect for a worthwhile cause
Thu 11th December 2014 Committees meetings
Committees meetings
Thu 4th December 2014 Gail Heath - Manchester Womens Aid
Manchester Womens Aid
Thu 27th November 2014 Mike Payne- District Foundation Chairman
Update on Foundation and District and Global grants
Thu 20th November 2014 Meeting cancelled
No meeting today - Instead we have the Rotaract International Evening on Tuesday 18th November
Tue 18th November 2014 Rotaract International Event
Rotaract International event - details TBA
Thu 13th November 2014 Jonny Wineberg - Anson Cabin Project
Anson Cabin Project
Mon 10th November 2014 Club Council - Hough End Centre, Chorlton
Club Council- all members welcome to attend
Thu 6th November 2014 Fellowship visit to the Lowry Theatre, Salford Quay- NO LUNCHTIME MEETING
Theatre visit to see "Jeeves & Wooster" -followed by Dinner
PLEASE NOTE THAT THIS FELLOWSHIP EVENT MEANS THAT THERE WILL BE NO LUNCHTIME MEETING
Thu 30th October 2014 Visit to John Rylands Library on Deansgate
We will walk around the corner from Bridge Street to spend some time at the amazing John Ryland Library
Thu 23rd October 2014 Dr Kate O'Brien (District 1280)
Membership talk
Thu 16th October 2014 Rumbidzai Chevene- Volunteering in Burkina Faso
Volunteering in Burkina Faso
Thu 9th October 2014 Deputy Lortd Mayor, Councillor Paul Murphy
The deputy Lord Mayor is standing in for the Lord Mayor to bring us news and happenings from the Town Hall
Wed 8th October 2014 Rotaract Quiz - Hough End, Chorlton
Help support Rotaract . Evening includes a quiz and raffle .Cost is £14 with a choice of food
Thu 2nd October 2014 Fellowship Dinner- Il Baccio ***
Fellowship dinner - All members and guests welcome !
*** PLEASE NOTE THAT THERE WILL BE NO LUNCHTIME MEETING
Thu 25th September 2014 Peter King - RIBI President official visit with DG Alistair Bain
Come and listen to the RIBI President who will entertain us-
ALL ROTARY CLUBS ARE WELCOME TO JOIN US AT THIS MEETING
Thu 18th September 2014 Club Committees
Committees update
Thu 11th September 2014 Bruce Crowther MBE- fair-trade Towns, FIF Tree and chocolate
Fair Trade Towns
Mon 8th September 2014 Club Council Meeting 1715h
Club Council meeting- All members welcome to attend
Thu 4th September 2014 Fellowship Dinner - Visit to the RC of Hazel Grove ***
Visit to the Rotary Club of Hazel Grove
*** PLEASE NOTE THAT THERE WILL BE NO LUNCHTIME MEETING
Thu 28th August 2014 Eric Cowcill - Rotary New Generations
Rotarian Eric Cowcill will tell us about Rotary New Generations
Thu 21st August 2014 Club Committees
Opportunity for club committees to discuss plans for the future
Thu 14th August 2014 Patrick Hanfling- Age Friendly Manchester
Patrick will tell us about this Manchester Council project
Thu 7th August 2014 Fellowship Evening -No Lunchtime meeting
Fellowship Evening - Per Tutti Restaurant, Bar and Grill,3-11 Liverpool Road, Manchester M3 4NW - THERE WILL BE NO LUNCHTIME MEETING
Thu 31st July 2014 Meeting at 12:30h and not 12:45h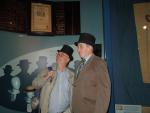 We will have a short meeting and then walk to the People's History Museum (5 mins away) and then return to the FMH for lunch at 1:40pm
Thu 24th July 2014 District Governor 1050 visit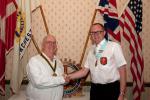 Alastair Bain , Final DG of District 1050 official visit
Thu 10th July 2014 Helen Smith - Forever Manchester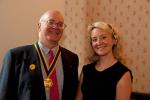 Helen Smith - Forever Manchester and she will show us an activity which is used by community builders to assess the skills within a community
Wed 9th July 2014 Marbury Country Park Ramble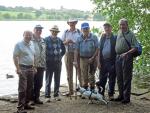 Ramble starting at Marbury Country Park , Nr Northwich and including a visit to the Anderton Boat Lift
Thu 3rd July 2014 Fellowship Evening The Tang Restaurant, Cheadle Hulme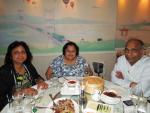 Fellowship Evening The Tang Restaurant, Cheadle Hulme
Pse note that there will be no lunchtime meeting *
future
calendar
district events
local events