Completed meetings and events 2018-2019
Thu 21st February 2019 Brainstorming Event on Fundraising & Club Projects

Club business meeting
Thu 14th February 2019 Lilian Liu - My job talk

from new member Lilian Liu
Thu 7th February 2019 Fellowship evening- Vapiano (Italian Restaurant)

13 Corn Exchange, 98 Corporation Street, M 4 3TR - No Lunchtime meeting
Wed 6th February 2019 We Stand Together Event
at Manchester Communication Academy 6-8pm
Thu 31st January 2019 End Polio event ( see flyer) -No lunchtime club meeting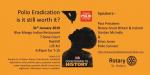 Blue Mango Indian Restaurant , Rainhill
Thu 31st January 2019 No lunchtime meeting due "End Polio" Dinner in evening
due " End Polio " Dinner organised by RC of St Helens
Fri 25th January 2019 Urban Crew event

held at Manchester Communication Academy - See Robin Graham for more details
Thu 24th January 2019 Tony Graves - District Governor 1285 -End Polio Update

Main photo is DG Tony with 1st VP Sarah and new member Lilian Liu
Thu 17th January 2019 Francis House Children's Hospice update from Kate Puc

also cheque presentation from Xmas Arndale collection
Thu 10th January 2019 Fellowship Evening at The Romper, Wilmslow Old Road, Altrincham

No lunchtime meeting today
Tue 8th January 2019 Rotary Council
at The Hough End Centre , Chorlton
Thu 3rd January 2019 No Meeting today
No meeting today
Thu 27th December 2018 No meeting due Xmas break
No meeting today
Thu 20th December 2018 No meeting due Xmas break
No meeting today
Sat 15th December 2018 Annual M/cr Arndale collection for Francis House Children's Hospice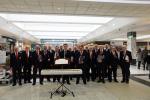 Supported by The Greater Manchester Police Male Voice Choir
Thu 13th December 2018 - Thu 20th December 2018 Evening at Manchester Communication Academy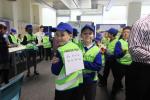 Details TBA
Thu 6th December 2018 Rotary in Manchester Xmas Dinner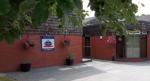 Join in the festivities at this joint Xmas Dinner
Thu 6th December 2018 No Lunchtime meeting
as Rotary in Manchester Xmas Dinner in evening
Thu 29th November 2018 District 1285 Foundation Dinner / Seminar

18:30 for 19:00h at The Hough End Centre, Chorlton M21 7SX Names to Bill Laidlaw , please
Thu 29th November 2018 No Meeting at Lunchtime due Xmas Dinner in evening
instead there is The Foundation Dinner at Hough End in the Evening
Fri 23rd November 2018 Rotary Ramble from Little Bollington ,Nr Lymm ,Cheshire

All welcome to join in this flat walk
read more...
Thu 22nd November 2018 Indonesia Disaster update by PDG Robert Strachan

Presentation by the chairman of Disaster Aid UK and Ireland
read more...
Thu 15th November 2018 Rotaract International Food Evening

15/11/2018 from 18:30 at the Manchester Universities' Catholic Chaplaincy.
The price is £18 . Please let Rotaract know how many members of our club will be attending as soon as possible
Thu 15th November 2018 No meeting today as Rotaract International in evening

See events for details about this Annual Rotaract International Evening
Tue 13th November 2018 Rotary Council meeting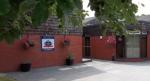 The Hough End Centre . Chorlton
Thu 8th November 2018 - Thu 10th January 2019 WOW Water Project Update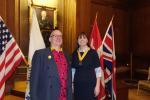 Update from PP Robin Graham on his recent trip to Ghana
Sat 3rd November 2018 Francis House Open Day

Members of the public are allowed to visit the Hospice between 10am and 4pm to see the facilities and how they help the young persons (and their families) cope with Cancer
Thu 1st November 2018 No Fellowship evening and no lunchtime meeting
Members may wish to support the Charity Comedy evening at The Frog & Bucket in Manchester. RC of Manchester Trailblazers are promoting this event . See your email for details
Thu 25th October 2018 John Bullough and/or Stan Bowes
Rotary Foundation on World Polio Day
Thu 18th October 2018 No meeting today at Manchester Hall
Visit to Whitworth Art Gallery is cancelled
Sat 13th October 2018 Bolton Health Awareness Day

The Manchester Club will be represented at the forthcoming Bolton Health Awareness Day on Saturday 13th October, by Past President Rtn Julie Chapman, who will be there in her role as a Stroke Association Ambassador
Thu 11th October 2018 Edwin Booth - CEO Booths Supermarkets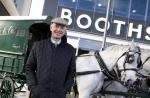 People, Product,Place
read more...
Fri 5th October 2018 Rotary ramble Friday 5th October Beeston & Peckforton Castles.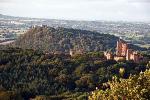 Meet at the pay and display car park by the side of Beeston Castle - post code CW6 9TX, map reference SJ537593 - at 10.45 for 11.00 start. It is a circular walk of just over 4 miles with one short climb up big steps in the middle.
read more...
Thu 4th October 2018 Fellowship Evening Trafford College, Timperley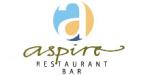 6-45pm for 7-00pm no lunchtime meeting
Tue 2nd October 2018 St Anthony's School visit to Pettypool Activity Centre, Sandiway

This is the first visit for the school that has been arranged by the Rotary Club of Manchester
Thu 27th September 2018 No Speaker - It will be a social get together at The Manchester Hall

TBA - Talk from PP Robin Graham on WOW Water project delayed
Thu 20th September 2018 Address by the Lord Mayor of Manchester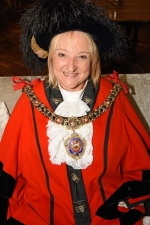 Councillor June Hitchen
read more...
Thu 13th September 2018 Ross Miller - Missing People charity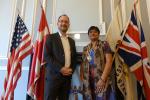 Ross is Director of fundraising & communications
Thu 6th September 2018 Fellowship evening- Tang's Restaurant, Church Road, Cheadle Hulme. SK8 7JD

No Lunchtime meeting -Names to Roger Walker please . Cost £20 pp
Tue 4th September 2018 Club Council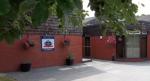 Club Council at Hough End , Chorlton 1800h
Thu 30th August 2018 Visit to Manchester Art Gallery, Mosley Street, Manchester M2 3JL

A brief look at one of the Countries finest Art Museums .
read more...
Fri 24th August 2018 Rotary Ramble - Redesmere Circular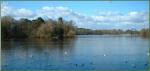 Meet at the lay-by at the Southern end of Redesmere t 10.15 for a 10.30 start. There is plenty of parking. Map ref:SJ849713
read more...
Thu 23rd August 2018 Rotaractor Giulia Mazzei
PhD Research talk
Thu 16th August 2018 The Rotary Club Website and how to use it !

a live website demonstration by PP Peter Hartley
Thu 9th August 2018 - Thu 8th November 2018 PP Robin Graham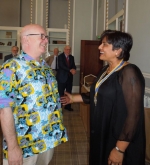 "Does Laughter pass the 4 way test ?"
Thu 2nd August 2018 Fellowship Evening- The Romper

Details TBA - No Lunchtime meeting
Thu 26th July 2018 International Students in Manchester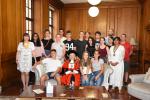 Visit to Central Library to meet the Lord Mayor , Councillor June Hitchen
Thu 26th July 2018 President Siddika Ahmed

My heritage...Bangladesh...it's people..culture etc..and Rotary in Sylhet
Tue 24th July 2018 District Council meeting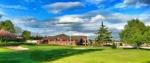 Swinton Park Golf Club, East Lancashire Road, Salford
Tue 24th July 2018 Rotary Ramble in Lytham

Park at Clifton Arms Hotel in Lytham -where we shall enjoy lunch after a flat walk
Thu 19th July 2018 Business meeting
Discuss potential future activities for the Club
Thu 12th July 2018 1st VP Sarah Withington

1st VP Sarah Withington gave members a talk which was a most interesting look at the drugs and medicines that her company , Alliance Healthcare, sell to pharmacies up and down the country. Photo details see News page
Tue 10th July 2018 Rotary Council meeting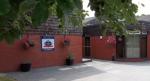 The Hough End Centre, Chorlton, Manchester . Any club members welcome
Thu 5th July 2018 Rotaract District Representative ,Flaviu Silaghi

The future of Rotaract
read more...
future
calendar
district events
local events