Completed meetings and events 2017-2018
Wed 20th June 2018 - CLUB MEETING

Update... Our speaker this week will be giving us a talk on his visits to China... This should be a very interesting meeting.... please support.
Mon 11th June 2018 Schools Quiz

Harleston Rotary Club Primary Schools Quiz, To be held at The Harleston Primary School, please check times.
Wed 6th June 2018 Club Assembly
Discussion and Proposals for the New Rotary Year commencing July 2018...…. Please support
Wed 16th May 2018 - FILM SHOW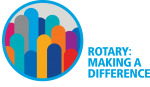 An interesting evening showing a selection of short films taken in the local area of bygone days.
Wed 2nd May 2018 - CLUB ANNUAL GENERAL MEETING

Discussions on club affairs........Looking forward to a bright future.
Wed 18th April 2018 - CLUB BUSINESS MEETING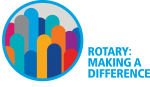 Reports from committee chairs + any other business.
Sat 7th April 2018 KNOW YOUR BLOOD PRESSURE DAY

To be held at the Swan Hotel Harleston in association with The Stroke Association
read more...
Wed 4th April 2018 - CLUB MEETING

Youth speaker has been arranged for the 4th of April..... plus any other business
Mon 26th March 2018 Rotary Schools Quiz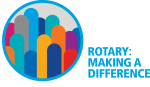 The Primary Schools Quiz 2018 to be held at Long Stratton........ Teams from four local primary schools taking part.
Wed 21st March 2018 - HARDISS TROPHY
Harleston Rotary Club to host sports evening with visitors from Diss and District Club ~~~~~Please come along and support your club.
Sat 17th March 2018 - End Polio Now Collection

With kind permission from The Cherry Lane Garden Centre, Rotary Club members will be collecting for EndPolioNow at the Cherry Lane Garden Centre, Pulham Market on Saturday 17th March 2018.
(Collecting Members please check times.)
Wed 7th March 2018 - FELLOWSHIP + AGM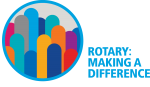 Meeting to discus details at AGM as previously notified to Club members.
Fri 16th February 2018 - ANNUAL CHARTER NIGHT
Harleston Rotary celebrates its Thirty-ninth Anniversary at The Swan Hotel Harleston 6.30 pm. ( Details updated No.2 )
read more...
Wed 14th February 2018 - DENTON PANTOMIME ---- Community Sevice
Club members will transport guests to and from Denton Pantomime.
Please check times
Wed 7th February 2018 - ROTARY OPEN EVENING
An opportunity to invite friends along to our open meeting to give our guests an insight how Rotary can help to support the needs of people around the world during times of crisis along with helping out in our local community.
read more...
Wed 31st January 2018 - Prepare for Friends Meeting

Club members to discuss arrangements for our open evening being held on Wednesday 7th February 2018
Sun 21st January 2018 Burns Lunch

President Pat Webb will be hosting a BURNS LUNCH with a taste of Scotland on Sunday 21 January 2018 at 12.00 Noon, £10 per person, (please book) Contact Pat.
Wed 17th January 2018 - Business meeting

Rotarian Robin Twigge to chair the meeting.
Reports from committee chairs
+ any other business
Wed 17th January 2018 - District Council Meeting

Harleston Club Representatives to RIBI District Meeting
Wed 3rd January 2018 - The Rotary Peace Project

Rotarian Jean Best will be speaking about The Rotary Peace Project
Wed 20th December 2017 - Christmas Revels

Christmas Revels-- Secret Santa + Buffet
read more...
Wed 13th December 2017 - Annual Christmas Evening Meal

With a three course Celebration meal at,
The Swan Hotel Harleston.
read more...
Thu 30th November 2017 MOCK INTERVIEWS

Harleston Rotary Club is to carryout mock interviews at The Archbishop Sancroft High School Harleston. These interviews could be of benefit to the students when applying for their future vocation.
read more...
Wed 29th November 2017 - Fifth Wednesday

Beetle Drive and Buffet. Partners and Friends Welcome.
Wed 15th November 2017 - Speaker on International Service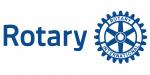 We Welcome District Chair Malcolm Goodson.
Tue 24th October 2017 - WORLD POLIO DAY 2017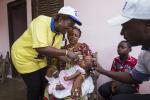 Day of events planned at the Queen Elizabeth Olympic Park London. END POLIO NOW.
Sat 21st October 2017 - District Council Meeting
Saturday 21st October at 10:00 am
Thu 19th October 2017 - GAMES EVENING AT THE ROTARY CLUB OF BECCLES
Games evening will be hosted by The Rotary Club of Beccles. Teams taking part, Bungay, Beccles and Harleston Rotary Clubs.......... Meet at the Bear and Bells - - Old Market Place Beccles.
future
calendar
district events
local events