Completed meetings and events 2019-2020
Fri 27th March 2020 Forty-first Annual Charter Night ------ NOW POSTPONED
DUE TO THE CORONAVIRUS THIS EVENT HAS BEEN POSTPONED UNTIL FURTHER NOTICE.
Wed 18th March 2020 - THIS CLUB MEETING HAS NOW BEEN CANCELLED

Apologies for this due to the Coronavirus.
Sat 7th March 2020 - The District Foundation Team -- GRANTS FAIR

At The Swan Hotel Harleston, 9.00am. start..£5 per head includes bacon roll & coffee
Wed 4th March 2020 - Club Meeting,.

First Wednesday of the month details to be arranged .
Sat 29th February 2020 - TOOLS WITH A MISSION

The last Saturday of the month 10.00 am - Midday there will be collection point for unwanted tools at The Swan Hotel, they will be taken to (TWAM) at Ipswich who if needed will refurbish them before being shipped to countries where the need is greatest.
Wed 19th February 2020 Guest Speaker
We welcome a guest speaker from Waveney Saleability who enables people with disabilities to enjoy sailing at Oulton Broad.
Wed 5th February 2020 INTERNATIONAL - REVIEW

Thoughts on possible "international initiatives" for 2020.
Wed 29th January 2020 FIFTH WEDNESDAY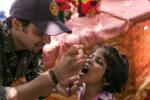 NO MEETING
Wed 15th January 2020 BUSINESS MEETING

Third Wednesday of the month
Sat 11th January 2020 DISTRICT COUNCIL
Club representatives to district council
Wed 8th January 2020 SGM and Fellowship

Update on club plans for the new year 2020
Wed 18th December 2019 CHRISTMAS REVELS

Pass the Christmas Parcel
Wed 11th December 2019 ANNUAL CHRISTMAS EVENING MEAL

Christmas Celebration Meal at THE SWAN HOTEL, HARLESTON
6.30 pm. for 7 pm.
Wed 4th December 2019 Club Meeting

Wed 20th November 2019 SPEAKER ..... (Third wednesday of the month)
The CO-OP speaking about ESTATE PLANNING
Wed 6th November 2019 FIRST WEDNESDAY OF THE MONTH

CLUB SPEAKER
Wed 30th October 2019 FIFTH WEDNESDAY ....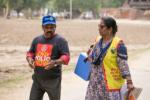 NO EVENT
Wed 30th October 2019 DISTRICT COUNCIL

Meeting for Club Representatives
Thu 24th October 2019 WORLD POLIO DAY 2019

WORLD POLIO DAY...……….. 24th OCTOBER 2019
There will be a bucket collection at The Swan Hotel from 9.00 am until noon.
read more...
Wed 16th October 2019 BUSINESS MEETING

Update from club chairs and a general discussion on future business
and events.
Sat 12th October 2019 - DISTRICT CONFERENCE 2019

Potters Leisure Resort ….. Hopton On Sea
Wed 2nd October 2019 SPEAKER JOHN BEER

AN INTERNET OF THINGS
Wed 18th September 2019 THE MAYFLOWER PROJECT

Robin Twigge will be speaking about the sailing of The Mayflower to America and its connections to the town of Harleston.
read more...
Wed 4th September 2019 SPEAKER

For this meeting we welcome Jack Allison
Wed 21st August 2019 FESTIVAL QUIZ

The Rotary Club Festival Quiz....On Wednesday 21st August 2019 to be held at The Swan Hotel... For details contact John Archer on 01379 852528
Wed 7th August 2019 BUSINESS MEETING
Reports and discussion on past and future events.
Sun 4th August 2019 - ROTARY SUMMER LUNCH

At Alburgh Village Hall ....... 12.30 pm. for 1.00 pm.
Contact: Richard Spurgin on 01379 853193.
Wed 17th July 2019 INTERNATIONAL SERVICE

Our guest will be speaking about North Korea.
Wed 3rd July 2019 PRESIDENTS HANDOVER

Presidential handover and fellowship
The beginning of a new Rotary year.
future
calendar
district events
local events