Completed meetings and events 2016-2017
Wed 28th June 2017 Technology Tournament for teams of four students from schools and colleges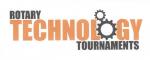 For the third year, teams of students interested in engineering and science compete in a one day event to devise and build a solution to an unseen technical task. Solutions are tested and judged against competing teams.
Mon 26th June 2017 President"™s Last Supper and Handover
Out with the old, in with the new. Old President Rod will reprise his year, and thank all who have supported him with a supper for members and guests before passing the chain of office to new President Charlie who promises to get it right this time round
Wed 14th June 2017 KidsOut

Today we will be taking disadvantaged children, 30 from Kingsholm Primary School, Gloucester and 6 from St Roses School, Stroud on a fun day out at Cattle Country Adventure Park, Berkeley as part of Rotary's National KidsOut day
Mon 5th June 2017 Club Assembly
Tonight our incoming president, Charlie Coats will explain what he has in mind for the next Rotary year in terms of charity support, social events, fund raising activities, visits etc, to ensure we have an interesting, rewarding, and enjoyable year
Sun 4th June 2017 Cotswold Way in a Day 2017

After the success of the 2016 event, the Club will run the "Cotswold Way in a Day" charity walk again on 4th June 2017. The event is open to other Rotary Clubs, groups and individuals to raise funds for their own charity and The Cystic Fibrosis Trust
read more...
Mon 29th May 2017 Bank Holiday
No meeting
Mon 22nd May 2017 Stroud Rural Sustainable Drainage Project
Chris Uttley a Project Officer from Stroud DC will talk on the Stroud Rural Sustainable Drainage Project, an innovative Natural Flood Management project working to reduce flood risk and restore biodiversity throughout the catchment of the River Frome
Mon 15th May 2017 A Legal Miscellany or Tales of the Unexpected by Clive Major
Clive a local solicitor for 50 years also acted as a Deputy District Judge for 13 years sitting in the High Court and District Court. Clive has been involved in many local organisations. With that experience Clive should have some tales to tell
Mon 8th May 2017 Moscow to St Petersburg by boat
Richard Trelfa will describe his 450 mile cruise from Moscow to St Petersburg along 6 rivers, 5 lakes & 2 canals. He will describe the sights and tell us about power generation, transport, fuel economy and links with Western Europe and there will be music
Mon 1st May 2017 Bank Holiday
No meeting
Mon 24th April 2017 Dare devil Dick Sheppard, the world's most prolific auto stuntman
More information when available
Mon 17th April 2017 Bank Holiday
No meeting
Mon 10th April 2017 Anthony Hodge, Gloucester's Head of Regeneration and Economic Development
More information when available
Mon 3rd April 2017 AGM, Committees and Business Meeting
The AGM is the meeting where team leaders are elected, budgets are set; to take the club forward during the next Rotary year starting on 1st July
Mon 27th March 2017 No meeting tonight
Meeting cancelled as many members will be away on the Jim Porter memorial walk weekend.
Sat 25th March 2017 - Tue 28th March 2017 Jim Porter Memorial Walk
A Rotary fellowship weekend in Aix en Provence France with an opportunity to walk the St Victorie Mountain in memory of past member Jim Porter. Weekend includes visits to arts orientated experiences and famous bridges around Aix as well as French cuisine
Mon 20th March 2017 Richard Levinge"™s year underwater
Richard who runs Ease Training has spent more than a year of his life underwater chasing and avoiding the Russians during the Cold War. He will share with us some anecdotes about life in submarines and answer questions on the mysterious world underwater
Mon 13th March 2017 Changing Young Lives in Nepal by Barry Pollard from Harrogate Brigantes Rotary Club
Barry, a Champion of Change Rotarian, has worked with the Himalayan Ghurkhas Rotary Club since 2010 to supply 10 secondary schools with IT equipment. This involved not just supplying PCs but also the power to run them and connect them to the internet
Mon 6th March 2017 Silent Auction, meeting with partners
The silent auction gives us the opportunity to dispose of unwanted gifts. There is often the chance to buy meals and rent holiday cottages. All income added to our charity account which this year is primarily for Cystic Fibrosis. Partners welcome
Mon 27th February 2017 David Hunt Founder Chairman of the Jet Age Museum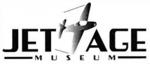 David has spent the last 8-9 yrs establishing the Jet Age Museum. Originally the museum's artifacts were in an old hanger. He will talk about the trials and tribulations in setting up the museum and where they are now and the vision for future development
Wed 22nd February 2017 District Skittles Competition
Our fourth and final league game, in this year's skittles competition, against North Cotswold Rotary at Snowshill Arms, Broadway.
Mon 20th February 2017 Gloucestershire"™s Chief Constable
Suzette Davenport, Gloucestershire"™s Chief Constable, will speak about her role and the challenges faced by a modern police force
Mon 13th February 2017 Committees & Business Meetings
An important regular meeting to discuss our Rotary Club's activities including community work, fund raising, social and weekly meetings.
Wed 8th February 2017 District Skittles Competition
Third game of four in first round of this year's District Skittles competition at The Great Western against Gloucester Rotary starting at 7.30 pm
Mon 6th February 2017 Current position and future challenges facing Gloucestershire"™s Fire and Rescue Service
Stewart Edgar has been Gloucestershire"™s chief fire officer since Feb '14 having started his fire service career with Tayside Fire Brigade in 1991. Stewart as a director of Gloucestershire County Council is well placed to tell us about future challenges
Mon 30th January 2017 Alyson and Ian Meredith from Roots Coffee and Community Shop

Roots Coffee and Community shop in Alvin St Kingsholm is the hub for a range of community initiatives undertaken in the locality. This provides an opportunity for us to learn more about their work and, more importantly, discuss how we can assist them.
Wed 25th January 2017 District Skittles Competition
The second of our four league games in this season's competition, took place tonight against Cheltenham Rotary. We won 290 pins against 277. Will it be enough to give us a chance to proceed? Two more league games to play before we'll know
Mon 23rd January 2017 Tall Ships Encounter at Gloucester Docks
Mike Wood will relate his time as an extra required to get a historic crane up to speed for a film sequence in Alice Though the Looking Glass staring Jonny Dep. The time period being the start of the last century
Sat 21st January 2017 District Young Chef Competition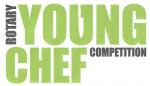 Abbie Mugford from Barnwood Park Arts College, who won the club competition in December, will compete for a place in the District semi-final today at Cotswold School, Boughton on the Water
Mon 16th January 2017 Sarah Iserman a Guide Leader in South Gloucestershire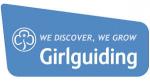 Sarah was a leader of a 50 strong group trip to Switzerland in 2014 and will demonstrate how overseas travel improves confidence, helps girls learn new skills, experience different cultures and become better prepared for future challenges.
Mon 9th January 2017 Committees & Business Meetings
We get together at the start of a new calendar year to finalise our plans for the last six months of the Rotary year
Mon 2nd January 2017 Bank Holiday
No meeting
Mon 26th December 2016 Bank Holiday
No meeting
Wed 21st December 2016 - Sat 24th December 2016 Christmas Collections
This year we will be collecting at Tesco Brockworth (21 & 22) and Sainsburys Barnwood (23 & 24) for Rotary charities. We are grateful to the stores for accommodating us and the public for their generosity in previous years.
Mon 19th December 2016 Christmas Party in the Redwood Suite, Hatherley Manor Hotel
Our traditional end of year Christmas Party with our partners, festive food and party fun. The dress code is black tie/posh frocks. The cost is £27.50/person max. Christmas Cards will be distributed
Thu 15th December 2016 Annual Carol Service
Our annual carol service will take place as usual at St Bartholomew"™s Church on Chosen Hill, Churchdown. The service will start at 7.0pm and last for about 45 minutes and be followed by mulled wine and mince pies. All are welcome
Mon 12th December 2016 Bob Train and his travels as a passenger on a working cargo ship

Bob"™s 7 day photographic holiday with a difference. The experience taught Bob a lot about the rigours of sea life and the essential role shipping plays in our lives. The talk will be a mix of impressions and images- we may be shocked he says!
Wed 7th December 2016 Rotary Young Chef competition at Barnwood Park Arts College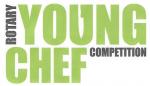 This morning young students will compete in the club heat of the Rotary Young Chef National Competition by cooking a 3 course meal in 2 hrs to be judged by professional chefs Sue and Terry Woolcock. The winner will go forward to compete in the next round
Mon 5th December 2016 Nick Bowkett owner of Stroud Auction Rooms
Nick will come and speak to us tonight. He will bring several items with him, describe them and we will then be asked to put a value on them. The person who guesses closest to the total value estimated by Nick will win a prize.
Sun 4th December 2016 Holly Hunt at the President"™s House
A family event, children, grandchildren, dogs welcome. Arrive 11am for drinks. Start walk about 12 noon through Redmarley Woods to hunt for holly, ivy and mistletoe. Return about 1 hour later for a winter BBQ. £6, kids £3, proceeds to Presidents charity
Mon 28th November 2016 GCHQ, in the beginning
In 1943 Max Newman at Bletchley Park wrote a minute which explained the electronic device to be built to implement cryptanalytic attack on the German cipher. That device was built as COLOSSUS the world's first (semi-)programmable electronic computer.
Tue 22nd November 2016 Skittles Competition
The first of four league games took place tonight at Great Western, Alfred Street, Gloucester against Gloucester Severn A. Unfortunately we lost by 8 pins, 306 - 314. With 3 more games we may still have a chance to proceed to the next round
Mon 21st November 2016 Lydney Skiff Project
This project aims to introduce coastal rowing to Lydney by building a community boat, the St Ayles Skiff, the tried and tested 4 person rowing boat first developed by the Scottish Fisheries Museum and used by the Scottish Coastal Rowing Association.
Mon 14th November 2016 Mike Stratford on Edith Cavell
Edith Cavell trained as a nurse. In 1914 she helped allied troops left in Belgium to escape to Holland and was arrested in July 1915 and sentenced to death. She became the first woman to be shot by a military firing squad and became a National Heroine.
Mon 7th November 2016 Ria Heap, from the James Hopkins Trust

The James Hopkins Trust provides respite care for Gloucestershire"™s life limited and life threatened young children at wonderful facilities at Kites Corner, Barnwood. Ria will provide an insight of the day to day running of the Trust
Mon 24th October 2016 Special General Meeting
Tonight we elect the officers for the Rotary Year 2017 "" 18. The special general meeting will be preceded by committee meetings and followed by a business meeting
Mon 17th October 2016 David Cant & Alysia Cameron Price and the Sue Ryder Hospice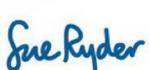 David is a volunteer with the Sue Ryder Hospice and will tell us about his role in the organisation. Alysia is a senior fund raiser. Alysia will talk about the hospice, the services they provide and the support they rely on.
Mon 10th October 2016 Chris Chatterton former mayor of Gloucester
As Director of the Soldiers of Gloucestershire Museum, Chris is very familiar with the heroics of the Glosters in the Korean war. He will talk about the history and more recent ties and the opportunities he sees for Gloucestershire.
Mon 22nd August 2016 David Seed , chairman of trustees, Rotary Jaipur Limb Project

The Rotary Jaipur Limb project was formed in 1985.The bulk of their work in India revolves around Limb camps, with as many as 3000 patients turning up for help. What is the Jaipur Limb? David told us about its history and successes
Mon 8th August 2016 John Sargent"™s Rotary travels in Ecuador
John"™s talk will cover a number of projects for supplying water and sanitation to single teacher schools in Ecuador as well celebrating 100 years of scouting with Beaufort School Venture Scouts in Ecuador.
Mon 1st August 2016 Karl Gwilliam to tell us about Young Gloucestershire

YG is a countywide charity that supports disadvantaged young people who are facing challenges in their lives by offering practical ways to find confidence and develop the skills they need to get on track and to move into a job, education or training.
Mon 25th July 2016 The certainty of uncertainty
Gloucester"™s MP, Richard Graham, will talk to us tonight about parliament and other topical issues. Partners and friends invited
Mon 18th July 2016 Ex-BA pilot, Gray O"™Hanlon
Gray will enlighten us with tales from his life as a British Airway"™s Pilot
Mon 11th July 2016 Committees & Business Meetings
Tonight new teams will meet together for the first time to plan their portfolio of events proposed by the new president for the Rotary year 1 July 2016 to 30 June 2017. During the evening team leaders will describe their team"™s proposals for the year.
Mon 4th July 2016 4th July is American Independence Day
We are having a star spangled evening with an American theme including the food so don"™t expect high class dining. Donald Trump was too busy to come as speaker so we will have a few monologues and possibly a picture quiz. Get to know your United States
future
calendar
local events