Completed meetings and events 2018-2019
Wed 26th June 2019 Technology Tournament for teams of four students from schools and colleges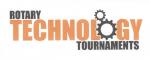 For the fifth year, teams of students interested in engineering and science compete in a one day event to devise and build a solution to an unseen technical task. Solutions are tested and judged against competing teams
read more...
Mon 24th June 2019 President's Last Supper
Out with the old, in with the new. Old President Terry will reprise his year, and thank all who have supported him, with a supper for members and guests before passing the chain of office to new President Mike and his new team
Mon 17th June 2019 Is anything happening in politics at the moment?
Hayley Mortimer is a politics reporter at BBC Radio Gloucestershire. Hayley earned her journalism stripes in regional newspapers before joining the BBC in 2016. Hayley is passionate about all things political so is well placed to answer the question
Fri 14th June 2019 Rotary Community Awards 2019 Presentation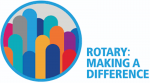 The aim of Rotary's Community Awards programme is to support organisations within the city area with a small grant. Today successful applicants will receive their awards
Wed 12th June 2019 KidsOut

Today we will be taking children from Kingsholm Primary School, an inner city school in Gloucester, on a fun day out at Cattle Country, Berkeley.
Sun 9th June 2019 Rotary Winchcombe Walks

Rotary has a selection of circular walks of differing length and difficulty that all start and finish in Winchcombe giving any group of people an opportunity to raise funds for a charity or cause of their choosing.
read more...
Mon 3rd June 2019 Club Assembly
Tonight our incoming president, Mike Cogger will explain what he has in mind for the next Rotary year in terms of charity support, social events, fund raising activities, visits etc, to ensure we have an interesting, rewarding, and enjoyable year
Mon 27th May 2019 Spring Bank Holiday
No meeting on bank holiday Monday
Mon 20th May 2019 Carol Forster, chair of Gloucester Talking Newspaper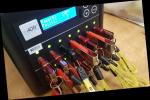 For many years, members have made electronic copies of a weekly talking newspaper. We are just one cog in a very efficient machine. Carol will explain all the various volunteer processes. The meeting will also conclude the AGM.
Mon 13th May 2019 Stephen Vaughan and Johan Ackermann talking Gloucester Rugby
Chief Executive Stephen will cover investments in the pitch and Wi-Fi, rebranding and cost of the squad and back up staff.
Head coach Johan will cover the playing side and qualification for the play-offs
Mon 6th May 2019 Early May Bank Holiday
No meeting on bank holiday Monday
Mon 29th April 2019 Amaze yourself and take home a masterpiece
Tonight Gill and Jim Hickman will give members, partners and guests an opportunity of exploring their creative side. The choice will be to create a paper mosaic with Gill or a personal coat of arms with Jim.
All materials will be supplied
Mon 22nd April 2019 Easter Monday
No meeting on bank holiday
Thu 18th April 2019 Rotary in Gloucester Community Awards 2019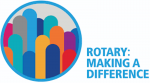 The aim of the Community Awards programme is to support organisations within the city area with a small grant which 'will make a real difference'. This is a small grants programme with awards of up to a maximum of £500.
read more...
Mon 15th April 2019 Penny Latham from NatWest bank – a friend against Scams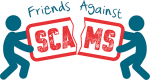 Friends against scams is a National Trading Standards initiative aiming to protect and prevent people from becoming victims of scams. Tonight's talk will enable us to understand scams and encourage us to take the knowledge learnt and turn it into action
Mon 8th April 2019 Polio: Rotary's key humanitarian project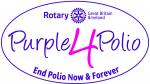 Since 1985 Rotary has spearheaded the campaign to rid the world of Polio. Tonight Rotary's Peter Wells will tell us how it all started, what progress has been made, how it has been achieved, where we are now and the next steps.
Mon 1st April 2019 Blackfriars -The hidden history, a talk by Julie Hodcroft
Julie's talk will be an overview of the Dominican Priory from its foundation in 1239 to its Dissolution in 1539 and how it was used by its purchaser as his home and his factory. The presentation will feature all the rooms to be seen on a guided tour.
Mon 25th March 2019 Invitation to an evening of discovery
Interested; possibly looking for a stimulating outlet of opportunities, and would like to find out more? Well, why don't you and your spouse/partner come along to our prospective new members evening at 5.45 pm on Monday 25th March at Kingsholm, Gloucester
read more...
Sat 23rd March 2019 Walk for Men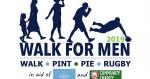 In partnership with Gloucester Rugby Community Charity, Longfield Hospice, which supports adults with life-limiting illness are promoting a repeat walk to raise much needed funds for both charities. Rotary@Kingsholm will provide stewards on the day.
read more...
Mon 18th March 2019 Agatha Christie's Mousetrap at the Everyman Theatre
Tonight we will visit the Everyman Theatre, Cheltenham to discover why The Mousetrap has kept people guessing for so long, becoming the longest running show of any kind in the history of theatre. A pre-theatre meal has been arranged.
Mon 11th March 2019 Business Meeting
Tonight we will review our plans for the rest of the Rotary year ending 30 June to ensure we meet our president's objectives
Mon 4th March 2019 Mike Stratford to talk about the Victoria Cross
Following Mike's successful talk on the Cockleshell Heroes, he is returning to talk about the Victoria Cross, the highest award of the British honours system, awarded for gallantry "in the presence of the enemy" to members of the British Armed Forces
Sat 2nd March 2019 Marie Curie's Great Daffodil Appeal

Today as part of our service to the community, we will collect for Marie Currie Cancer Care and Support as part of their Great Daffodil Appeal. This gave us an opportunity to give time to support a charity which in itself supports many.
Mon 25th February 2019 Poetry'n'ProsePlease!
An evening of readings recitation performance and participation produced by our very own Mr David Zeal. Nothing too serious …!
Mon 18th February 2019 Quiz Night
Our annual quiz hosted by our very own quizmasters Ivor and June Wakefield
Mon 11th February 2019 Arthur Ball from Sacha Jungle lodge, Ecuador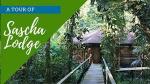 After spending some time in the Galapagos, Arthur spent 5 days in an Indian eco lodge in the middle of the Ecuadorian jungle with the local Quechua Indian tribe. Alan's talk mainly covers wildlife including jungle birds, tarantulas and piranhas
Mon 4th February 2019 Aerial tour of Gloucestershire by Drone
Join Kate Rendell a member of Gloucester Film Makers for an aerial tour. Kate will show short scenic films from the Cotswolds, Forest of Dean and Severn. She will also talk about the hobby of drone flight and how to be a responsible drone operator.
Mon 28th January 2019 Julian Ralph of The National Star College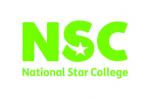 Each year we provide Star College with 2 season tickets for Kingsholm. Julian will tell us about the students who use the tickets. One is a blind youngster who loves attending and listening to a radio commentary enhanced by the noises of the crowd
Mon 21st January 2019 Burns Night
If you need another excuse to end Dry January early then tonight's Burns Night celebration has arrived just in time. We will celebrate the birth of the famous Scottish poet in traditional style. More details to follow
Mon 14th January 2019 A Potted History of Probation in Gloucestershire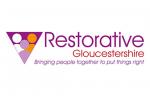 John Bensted's potted history will include current proposals. John will also tell us about The Nelson Trust; the drug rehab charity that runs a women's offender centre and 2 dry cafe/restaurants: The Sober Parrot in Cheltenham and the Hub in Gloucester
Tue 8th January 2019 National Young Chef competition at Gloucester Academy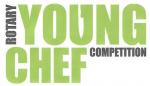 This afternoon young students will compete in the club heat of this National Rotary Competition by cooking a healthy meal for two people. To be judged by professional chefs, the winner will go forward to compete in the next round
Mon 7th January 2019 Team & Business Meetings
We are now half way through the Rotary year so tonight's team meetings give us an opportunity to put the finishing touches to president Terry's plans for the year
Mon 31st December 2018 New Year's Eve
No meeting on New Year's Eve.
Happy New Year everyone
Mon 24th December 2018 Christmas Eve
No meeting on Christmas Eve
Happy Christmas everyone
Thu 20th December 2018 - Mon 24th December 2018 Christmas Collections
This year we will be collecting at Tesco Brockworth (20 & 21) & Sainsburys Barnwood (22, 23 & 24) for Rotary charities. We are grateful to the stores for accommodating us and the public for their generosity in previous years.
Mon 17th December 2018 Christmas Party at Hatherley Manor Hotel
Our traditional end of year Christmas Party with our partners and festive food. The dress code is black tie/posh frocks. The cost is £25/person. Christmas Cards will be distributed
Thu 13th December 2018 Annual Carol Service
Our annual carol service will take place as usual at St Bartholomew's Church on Chosen Hill, Churchdown. The service will start at 7.0pm and last for about 45 minutes and be followed by mulled wine and mince pies. All are welcome
Mon 10th December 2018 Newnham – a village that once was a town
An illustrated talk looking back at the time when Newnham was a busy administrative centre with a wealth of shops , a town hall, a ferry, two busy churches, several ale houses and lots of places to provide employment.
Tue 4th December 2018 Humans and Technology - The Future

Today we sponsored a competition requiring pupils from Gloucester Academy to construct a model representing artificial intelligence/cyberspace from recycled materials. Pupils had made plans by drawing and modelling their ideas beforehand.
read more...
Mon 3rd December 2018 Social Media
The aim of the evening is to open up the world of social media to our members including twitter, face book and Instagram by showing examples of what other rotary groups are doing as well as what has been put on our facebook group and site.
Mon 3rd December 2018 Kingsholm Christmas Light Switch On
This event will hear Roatary@Kingsholm's very own choir lead the carol singing. They will be joined by local school children. Players will be present providing a photo opportunity. All welcome.
Thu 29th November 2018 District Skittles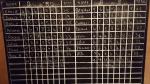 Unfortunately our season did not get off to a very good start as we were defeated by North Cotswold Rotary for the second year running. Home advantage obviously counted!
Mon 26th November 2018 Footsteps Counselling and Care

Footsteps a Gloucester charity provides support to anyone affected by pregnancy issues or loss of a baby. Our speakers are Katherine Goatley, founder, Kay Dando, a past user and Caron Thomas, Fundraiser. Footsteps took part in our 2018 Cotswold Walk
Mon 19th November 2018 Local military historian, Mike Stratford to talk on The myth of the Cockleshell hero's
Operation Frankton was a commando raid, using canoes, on shipping in the German occupied French port of Bordeaux in 1942. The raid was carried out by a small unit of Royal Marines which would later form the Special Boat Service
Fri 16th November 2018 Purple4Polio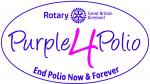 Today, we assisted some pupils from Kingsholm Primary School to plant 1000 purple crocus corms as part of Rotary's End Polio Now initiative. For more information please go to www.rotarygbi.org/category/polio/
Mon 12th November 2018 Social Media
Tonight we had an introduction to the world of social media. We learnt about their enormous extent and how influential they are in the modern world. This will be followed up on 3 December when we will learn about how to engage with social media sites
Tue 6th November 2018 District Quiz Competition – First Round
The annual District Quiz competition starts for us tonight. We will face teams from Dursley and Stonehouse Rotary Clubs, confident that we can proceed to the next round
Mon 5th November 2018 Changing the lives of young people through rugby

Tonight's speaker is Helen Chu a member of the Community Team at Gloucester Rugby Club. She will speak about their charity and links with the community and where we could possibly help. Afterwards if time a quick trip round the dressing room area
Mon 29th October 2018 Fun Cup Cake Challenge
Cook your cupcakes in your kitchen,
Make them all the same ,
Then bring them in to decorate ,
Use sparkles, gnomes ... Exaggerate,
And make your claim to fame.
read more...
Mon 22nd October 2018 Annual Meeting, Committees and Business meetings
This is the night we elect our officers for the next Rotary year. The annual meeting will be followed by a business meeting when teams will expand on their plans for the current Rotary year
Mon 15th October 2018 Perceval and the Grail

Perceval is one of King Arthur's legendary Knights of the Round Table. First made famous by Chretien de Troyes, in Perceval, the Story of the Grail.
Club member Brian Collier will give his understanding of the medieval stories of Perceval and the Grail
Mon 8th October 2018 The City of Gloucester's Coat of Arms

Gloucester City has had three coats of arms overtime, and still has two of them. Richard Trelfa will show how they came to be and where to find them.
Mon 1st October 2018 Our way forward
Tonight we will examine what, if any, changes are required to stay relevant to members and the community as we continuously strive to improve member experience in service, social events, diversity and club operations
Mon 24th September 2018 Iain Pritchard a sports injury therapist
Iain practices in Gloucester and Cheltenham and will talk to us about his successes including a leading player with Manchester City FC. He can also advise us suffering aches and pains as we all grow older on treatments including new "hot needle" remedies
Mon 17th September 2018 Stuart Langworthy England's Walking Football Team Manager for over 60s
Stuart was appointed in 2017. He is Gloucestershire's first individual holder of the Queen's Award for Enterprise Promotion as a result of over 30 years teaching, teacher training, volunteering and generally supporting others helping them to develop
Mon 10th September 2018 Tony France: working with vulnerable children and families
Tony has worked internationally developing services for vulnerable children in South Africa, Nova Scotia and Sweden. He has been an advisor to LEAs, schools and charities. He will talk about his local work on mental health challenges across the age groups
Mon 3rd September 2018 Shelterbox - Providing Shelter Supporting Recovery

Liz Odell, from Nailsworth, retired from stockbroking in 2009 and joined ShelterBox as a volunteer. In the first 7 years Liz helped on 15 emergency response trips, to assist communities across the world pick up their lives after natural disasters.
Mon 27th August 2018 August Bank Holiday
No meeting on bank holiday Monday
Mon 20th August 2018 Call my Bluff
A re-run of the popular TV game show coming to Rotary@Kingsholm. A team of celebrities, well Rotarians, will try to bluff the audience with definitions of obscure words.
Mon 13th August 2018 Call my Quaff
Teams listen to 3 different but equally compelling descriptions for carefully selected wines. Teams taste the wine and then work out which description is right and which descriptions are just bluff. Points make prizes so rack up the points to win a prize
Mon 6th August 2018 Team and Business Meetings
Tonight teams will build on their proposals agreed at last month's team meetings. During the meeting more will be revealed to all members.
Mon 30th July 2018 Quiz Night
Our annual quiz hosted by our very own quizmasters Ivor and June Wakefield
Sun 29th July 2018 President's Lunch at Hatherley Manor
The president's lunch consisting of cocktails, canapés, 3 course lunch with wine, desserts, tea/coffee will be followed by a grand family gathering for grandchildren with games and a bouncy castle. Click details for timetable and menu.
read more...
Mon 23rd July 2018 Flying the new Search and Rescue Service (SAR)
Captain Alex Stephen will talk about the aircraft, his role as a pilot flying the SAR helicopter for Bristows out of Humberside airport and possibly some of the more interesting rescue missions. Bristows took over SAR from the military in 2013
Mon 16th July 2018 Room 101
There will be a panel of 3 Rotarians who will try and convince the audience why their item should be banished to Room 101. The audience will vote on who gave the most convincing argument for their item to be put in room 101
Mon 9th July 2018 Gloucester U3A by Brenda Morton
The Gloucester U3A is an association meeting regularly for retirees offering a wide range of study, creative and leisure activities. Activities are organised by members, who share their skills and expertise. Brenda will tell us more
Mon 2nd July 2018 Team and Business Meetings
Tonight new teams will meet together for the first time to plan their portfolio of events proposed by new president Terry for the Rotary year 1 July 2018 to 30 June 2019. During the evening team leaders will describe their team's proposals for the year.
future
calendar
local events