Completed meetings and events 2015-2016
Mon 23rd May 2016 Club visit to Flack Manor Brewery, Romsey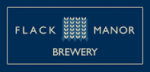 A vist to the brewery, followed by a meal at the Three Tuns, Romsey
Mon 16th May 2016 Council Meeting
Our monthly Council Meeting which was open to all members, and was followed by our latest Itchen Walk planning meeting
Mon 9th May 2016 Jon Gadd, Hampshire Police Scientific Services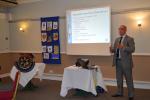 Jon Gadd of Hampshire Police Scientific Services gave us a talk on the work of his department
read more...
Mon 25th April 2016 Annual General Meeting
Our yearly AGM, where we examined our achievements versus the Club Assembly Plan of 2015.
Mon 18th April 2016 Barrie Lawrence - WaterAid
How can water, sanitation and hygiene help end extreme poverty? How does climate change affect our work? How can we ensure the poorest and most vulnerable people are not left behind? These and other topics were discussed by Barrie Lawrence of WaterAid
read more...
Mon 11th April 2016 Council Meeting
Our monthly Council Meeting, open to all members, commencing 18.00
Mon 4th April 2016 Mayor of Eastleigh Cllr Jane Welsh

The Mayor of Eastleigh, Cllr Jane Welsh, came along to meet with us at the Potters Heron and to give a talk and answer questions.
read more...
Mon 7th March 2016 Club Visioning Exercise
This exercise was facilitated by an experienced Rotary team.
There was a break for refreshments mid way through the evening.
Mon 14th December 2015 Annual Rotary Christmas Party
Festive Dinner and Dancing Until Midnight to a Professional Disco
Friends and Family Welcome
Mon 12th October 2015 Windows 10 - An introduction by Phil Waterton
Mon 5th October 2015 Hampshire Search & Rescue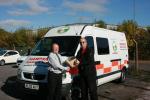 A Presentation by Tony Privett
read more...
Mon 14th September 2015 Lisa Hillan - Past President of Four Marks & Medstead
How Four Marks Club Changed
Mon 7th September 2015 The British Red Cross - Jan Treacher-Evans
Guests and Partners are Invited. Please note that Committee Meetings will commence at 18:00 hours - Chairmen please make their own arrangements,
Mon 31st August 2015 Bank Holiday
NO Meeting at the Potters Heron Hotel
Mon 24th August 2015 Who Am I - Mike Cherryman
The established members of the club continue to introduce themselves to everyone. Don't miss these entertaining evenings!
Mon 17th August 2015 The Club will continue with the discussions on the way forward for our club.
This meeting will be for Club Members Only please.
PLEASE NOTE that a CLUB COUNCIL MEETING will be held at 18:00 hours prior to the main meeting.
Mon 10th August 2015 A Presentation by Steven Brine MP
Guests, Partners and Prospective Rotarians are Invited, along with Rotarians from Neighbouring Clubs. This is one of our "Big Nights"
Mon 3rd August 2015 Express FM
Presentation by Julie Lorraine of Express FM.
PLEASE NOTE THAT COMMITTEE MEETINGS will be held at 18:00 - Chairmen please make their own arrangements.
Mon 20th July 2015 The Burt Report
Our own Rotarian Ed Burt will speak about some options for the future, based on the deliberations of his working group.
Mon 13th July 2015 Mark Lyman - "Hardy Plants"
An interesting night for the keen gardeners who want their plants to survive!
PLEASE NOTE THAT A CLUB COUNCIL MEETING WILL TAKE PLACE AT 18:00 HOURS.
Mon 6th July 2015 Club Handover Night
Come and see the handover to your new President.
We have a very good speaker in Judith Theobald, who will tell us about "Life and Other Problems".
Guests and Partners are invited.
future
calendar
district events
local events