Completed meetings and events 2019-2020
Thu 10th October 2019 Beetle Drive (Evening)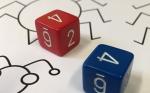 Social evening at Walford Mill
Fri 4th October 2019 Charity Concert - Harp & Ukulele

At the Methodist Church Wimborne
Entrance Free - Donation on exit
Thu 3rd October 2019 Neil Bichard - My World Scout Trip

Neil gives us an insight to a World Scouting event
Sat 28th September 2019 Blood Pressure Testing Day

Get your blood pressure checked for free - at Wimborne Methodist Church.
read more...
Fri 27th September 2019 Defibrillator Awareness Training @ The Allendale Centre

Two sessions of training in the use of a defibrillator @ 14:00 or 19:00
Tickets can be booked on-line - see below
read more...
Thu 26th September 2019 Business Meeting

Club discusses business matters
Thu 19th September 2019 The Club Debate - Should Drugs be Legalised?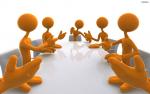 A number of drugs are currently banned - should any or all be legalised?
Thu 12th September 2019 Marion Cox - Life of a Theatre Critic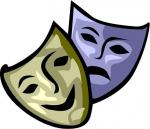 We can all be critical but Marion give us an insight into life as a professional Theatre Critic.
Thu 5th September 2019 Curry Night - Evening meeting at Walford Mill
Special Curry night with a raffle & Presidents draw
Thu 29th August 2019 Room for Reward - Adam Terpening

Room to Reward is a unique volunteer-recognition charity created to say 'thank you' to the Hidden Heroes – inspirational volunteers who give up their time to make a difference to those who need it most.
Our partner hotels donate their unsold rooms,
Thu 22nd August 2019 Business Meeting

Club discusses business matters.
TOOLS Event - bring along any unused tools
Thu 15th August 2019 Mindfulness meditation - Penny Nicolas

Its all in the mind.......................
Sun 11th August 2019 CANCELLED - Wimborne Walking Quiz & Cream Tea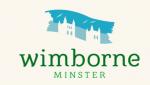 .CANCELLED
Thu 8th August 2019 BBQ @ Walford Mill Bistro (Evening Meeting)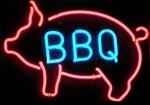 An evening at Walford Mill
Sun 4th August 2019 Sunday Walk & BBQ

Meet at the Meaden's.
Start with a walk at 11.00 up Hod Hill so reasonably strenuous.
For those not wanting to walk the bbq time is 1.00
Bring own drinks and chairs at £10 per head.
Profit for Rotary charities.
Thu 1st August 2019 Jonathan Holyhead - Dorset Blind Association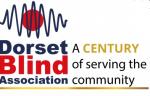 Dorset Blind Association: supporting blind and partially sighted people to live happy lives.
Thu 25th July 2019 No Meeting

No meeting today as Beach Hut event yesterday
Wed 24th July 2019 BRANKSOME BEACH HUT - Games evening

Members guests are welcome to a "Pointless" - Social evening
read more...
Thu 18th July 2019 Business Meeting

Club Business discussions
Thu 11th July 2019 "The Survey" - Donald Brook (EVENING MEETING)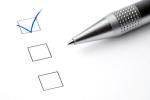 Donald will conduct a survey to obtain members opinions of a number of Club matters.
@ the Millstrean Bisto - Informal/smart casual dress
Thu 4th July 2019 Lucy Knott - My experiences in Uganda

Lucy recounts her experiences in Uganda
future
calendar
district events
local events