Completed meetings and events 2020-2021
Wed 24th March 2021 Speaker: My Rotary Story

Dr John Cox, President of Cape Cod Community College, and Rotarian - Barnstaple Sunrise Club.
Wed 10th March 2021 My Life in 3 Minutes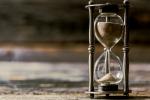 Recap your life in three minutes - Member participation
Fri 26th February 2021 Breakfast Meeting - Zoom
All members are welcome to join in.
Wed 24th February 2021 Club Business Meeting
Feedback from Club Council
Tue 23rd February 2021 Club Council
Meeting agenda to be circulated.
Wed 20th January 2021 Speaker Meeting: D.E.L Boys - The Sequal

India - Members first-hand experiences of Polio immunisation, and Vijayawada Street Kids Village
future
calendar
district events
local events