Completed meetings and events 2010-2011
Tue 28th June 2011 Our Youth Leadership Winner
Tue 28th June 2011 Handover Day
Handover Day
Tue 21st June 2011 Clive Scoular Historian
Tue 14th June 2011 Club Assembly
Tue 7th June 2011 Business Meeting
Business Meeting
Tue 31st May 2011 Dr Benson & NI Childrens Hospice & Marie Curie
Thu 26th May 2011 Charity Golf Day Shandon Golf Club
Tue 24th May 2011 No Meeting
Our Charity Golf Day and Evening Meal are on 26th May 2011
Tue 10th May 2011 Club AGM
Tue 26th April 2011 No Meeting
Easter Break
Tue 19th April 2011 Speaker Michael Brooks
Fri 8th April 2011 Club Presidents Night
Club Presidents Night
Stormont Hotel 7pm for 7.30
Tue 5th April 2011 Business Meeting
Tue 29th March 2011 Colin Hall Thompson
Colin Hall Thompson
Tue 22nd March 2011 Andrea - Blood Transfusion Service
Andrea - Blood Transfusion Service
Tue 15th March 2011 Speaker - Ciaran McAuley
Speaker - Ciaran McAuley
Tue 8th March 2011 Business Meeting
Business Meeting
Tue 1st March 2011 Alex Smith (Sandy) Tales of Narnia Trail - CS Lewis
Alex Smith (Sandy)
Tales of Narnia Trail - CS Lewis
Tue 22nd February 2011 Guest Speaker Mr. Mark Durkan - MP for Foyle
Everybody welcome
Tue 15th February 2011 Probus meeting
Tue 8th February 2011 Business Lunch
Tue 8th February 2011 Business Meeting
Tue 28th December 2010 No Lunchtime Meeting
Thu 16th December 2010 Carol Service Ulster Folk Museum
Tue 14th December 2010 NO LUNCHTIME MEETING
Ladies Night 14th December
Tue 14th December 2010 Ladies Night 14th Dec 10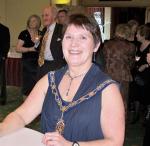 Ladies Hight at Stormont Hotel 14th December 2010
Tue 7th December 2010 Business Meeting
Tue 7th December 2010 Business Meeting
Tue 16th November 2010 SGM
Tue 9th November 2010 Youth Leadership - Club Competition & Young Writer Presentation
Youth Leadership - Club Competition &
Young Writer Presentation
Tue 9th November 2010 Youth Leadership - Club Competition
Youth Leadership - Club Competition
Tue 2nd November 2010 District Govenor Visits for Lunch
Tue 12th October 2010 Lunchtime Talk Jane Jackson - The World of Water
Sat 9th October 2010 Autumn Ramble Crawfordsburn Country Park
read more...
Tue 5th October 2010 Business Meeting
Thu 30th September 2010 Dancing Queen Grand Opera House
Dinner Hippodrome 6:00
Show starts 19:30
Tue 28th September 2010 Water Aid - Presentation and Talk
Tue 21st September 2010 Sandy Smith on CS Lewis
Tue 14th September 2010 Business Meeting
Tue 7th September 2010 Sir Desmond Rea Speaker
Tue 31st August 2010 Car Ballot Start
Sat 14th August 2010 RNLI Raft Race 14th August 2010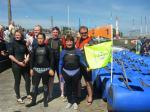 President Liz Doherty, Rotarians David Elliot and Alan Boyd taking part in the RLNI Raft Race on 14th August 2010 across Donaghadee Harbour as part of the Centenary Celebrations of the the Donaghadee Life Boat
Tue 13th July 2010 No Club Lunch
No Lunchtime Meeting Today
Thu 1st July 2010 Young Writer Winner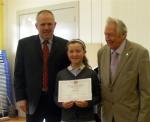 10-year old Amy Cullen , Gilnahirk Primary School - was the winner of our Club Young Writer Competition.
Amy then went on to win the Competition at District level.
read more...
future
calendar
district events
local events